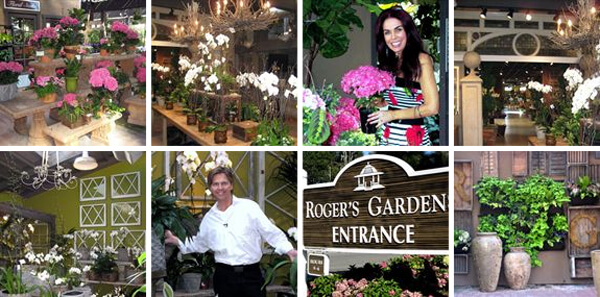 When you consider that you breathe in 10 to 20 thousand liters of air every day, you can see how important it is to make sure your indoor air is clean. As stated in prior posts, many air purifiers do a great job, but if budget is a concern, we have a perfect solution that can have you breathing easier for as little as $4.00! Did you know that according to NASA scientists, there are 50 indoor plants that can remove chemical vapors and toxic gases from your air; literally purifying the air you breathe? Spider plants are great at removing formaldehyde, English ivy is great in absorbing benzene, and the rubber plant is a great all-around plant. Take a tour with Ron and me as we visit Roger's Gardens, a local nursery in Orange County, California to show you our 10 favorite plants.  Journey with us to discover:
How many plants are recommended for optimal cleaning for your sized home.
Which plant is best at absorbing mold spores from the ambient air.
Which plant is best to have near your bed at night…and why.
Lisa's favorite flowering plants that add color while cleaning your indoor air.
Which plant NASA deems the 'airplane plant.'
Related Articles:
America's Cancer Clusters: Does Where You Live Matter?
Are You Sleeping With the Enemy: Hormone Disruptors?
Formaldehyde at Home: Rolling in the Deep
Five Natural Ways to Reduce Allergens in the Home
Tips to Improve Your Indoor Air Quality
Ron & Lisa Discuss Mold Dangers on The Suzanne Show
TAKE HOLD: Everything You Need to Deal with MOLD!
The Toxic Body Burden: Environmental Illness + Chemical Sensitivity
Low Mood, High Mold? Is Your House to Blame?
WATCH NOW:

*Also, find the complete list of the Top 10 Air Purifying Plants in our book, Just GREEN It! Simple Swaps to Save the Planet & Your Health.