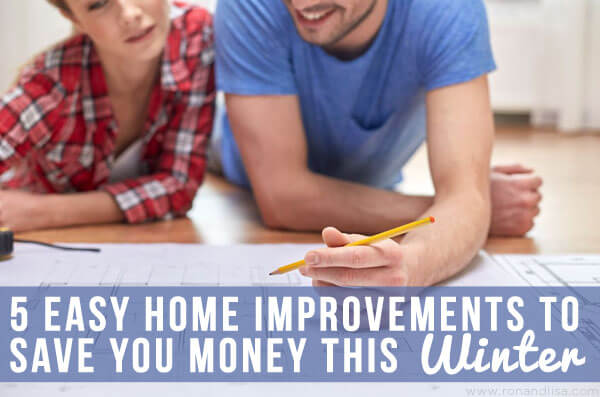 From Cowboys to Uggs®, we're in the heart of winter, and for those of you shivering in your boots but refusing to crank up the heater, we get it. If you're looking for ways to stay cozy without breaking the bank, consider these five easy home improvement hacks to transform your house into a toasty haven through the chilliest of months.
1. Invest in Area Rugs
It might seem too good to be true, but investing in stylish area rugs can make quite the difference in homes that have solid surface flooring. A rug creates a layer of insulation, and will definitely improve aesthetics as well as the comfort when walking around the house in bare feet. Even.
2. A Low Flow Shower Head
When that winter chill seeps into your bones it can be challenging to stay warm; regardless of the heap of blankets you pile on. While a steamy shower might seem like the perfect solution, this wet warm-up could be wasting precious water and costing you a boatload in utility bills.
The good news is you can still enjoy that hot shower, while cutting your costs in half. There are many low-flow showerheads that allow you to heat things, but will reduce the flow after the water reaches a temperature of 95 degrees. When you're ready a normal flow of water again, simply pull a cord and you're all set. This inexpensive upgrade will keep you mindful of water usage, while reaping the savings on your utility bills.
3. A Learning Thermostat
It can be tempting to crank the up thermostat when those winter winds are blowing, but heating costs can put a serious dent in your wallet. Consider installing a Nest Learning Thermostat. This stylish and snazzy tech piece is designed to keep your home comfortable, without draining your bank account. This smart thermostat functions by learning your daily schedule. It then turns the heat down when you aren't home and back up when you return. The Nest also helps you avoid costly mistakes. For example, if you leave in a morning rush and accidentally leave the heat on, you can conveniently turn it off remotely from your Smartphone.
4. Install an Earth Berm
Not all money saving upgrades occur inside the home. Head outside and consider hiring a professional landscaper to add an earth berm to your front yard. These gentle rolling mounds of earth can be used as a barrier, while providing natural insulation to the front of your home; not to mention they add curb appeal and height to a plain or barren landscape. Creating a berm is not difficult and if you have the time and determination, you can create it yourself. They're typically constructed with some type of fill which may come in the form of plant debris, rubble, sand, asphalt, and soil. Simply pack down soil on top of your fill. Next, cultivate plants and shrubbery. You'll have a beautiful front yard feature that will pay dividends in both heat retention and redirected drainage.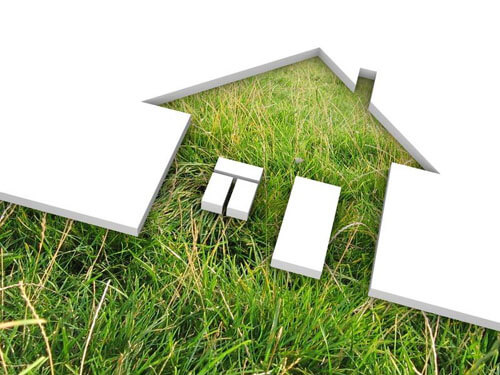 5. Permanent Energy Efficient Upgrades
There are several home improvement options that come with a steeper upfront cost, but will provide a better return in terms of comfort and savings. Permanent energy efficient upgrades like insulation and new windows can be expensive and many homeowners are discouraged by the initial cost. However, there's good news. New financing options like the HERO program from Renovate America make it possible for homeowners to afford essential energy projects that will create a lasting impact. The bill for your upgrades is simply added to your property taxes. From wall insulation features to new doors, there's a variety of projects that you can finance. Making these upgrades now will equate to an increased value of your home while expecting more should you choose to sell.
It's easy to improve the comfort of your home for you and your family with the right energy efficient upgrades. Consider incorporating some of all of the above techniques and products into your home this winter to enjoy immediate savings on your utility costs.
Save