By Carol Cannon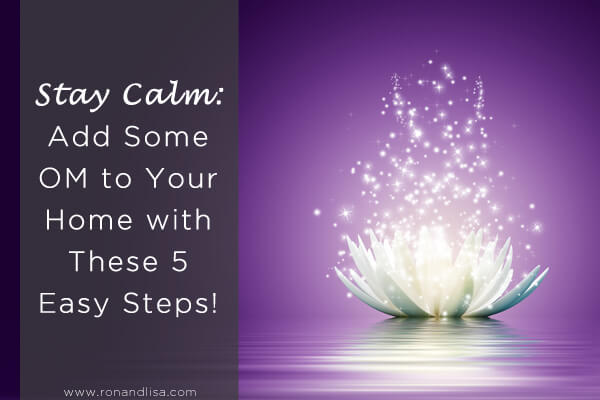 Life is often busy; taking us into directions of forgetfulness. Often we forget how beautiful it is to be alive, especially with a sense of gratitude. Pressures can take us off course, ranging from our own/family health, overwork, travel, grief, loneliness and generally overly busy lives. Here are five tips that will help you slow down and reconnect with your divinely intended soul.
1. Take time out to meditate every day. Is this too difficult? If so, join a meditation, yoga or Tai Chi class and learn about the beauty of quieting your mind.
2. Feng Shui provides us with a specific location inside our homes to connect to our Divine Nature. You can find this in the far left front corner of your home. Look for the front door, and then go to the left side of the front wall. If this isn't appropriate, then find it within a room, using the entry to that room as the guidepost. Once found, add a chair, a lamp, possibly a small table. This can be your quiet space for sitting daily. Perhaps you'll read some spiritual teachings; perhaps you'll purchase a journal and write daily. Consider purchasing a small Himalayan Singing Bowl, and tap it to allow the sound to penetrate your being.
3. The color blue has a peaceful, calming nature to it. Find a picture that feels peaceful to you with blue in it, or framed in blue. A simple daily glance at that photo can alter your mind to allow you to feel calmer every day.
4. Play music that is serene, to help you feel calm. Music has a direct impact on your mind. The more peace-filled, the more it will fill you with peace!
5. Set up an alter in a quiet place in your home. Add things that feel spiritual to you. Some ideas include a statute that reflects your beliefs. A small bowl of water and fresh fruit for cleansing and connection to the sweetness of life. Light a candle at this space, and say a blessing for others and yourself. Add a small tingsha bell to ring open the connection between your mind and your divinity. Always be thankful, and considerate of those in need!
Staying calm in our increasingly accelerating world is a definite necessity; something to dedicate yourself to. With practice, you'll find that you can reduce any chaotic moment with a slight altering of your consciousness. Creating your own private, peaceful state will help you move in that direction!
Carol Cannon, a graduate of the New York School of Feng Shui has been a Feng Shui Practitioner since 1993. She is also certified as a BBEC (Building Biologie™ Environmental Consultant). As a resident of Emmaus, PA, Carol's passion is to help people find peace and joy in their lives. Visit Carol HERE.