By The Dabblist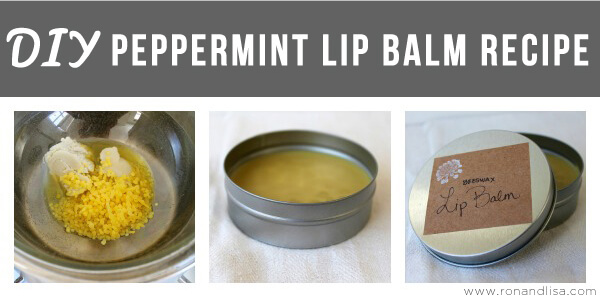 Raise your hand if you're a lip balm-aholic! I can't be the only one.
I used to go through several tubes of balm on a monthly basis, all in the name of moisturized (and oh so kissable) lips. But then one day, I had my aha moment. It involved turning the tube over and reading that the number one ingredient in my beloved balm was petroleum. Eek, no thank you!
So, after I said "bye bye" to my conventional balm, I got to work figuring out how to make it on my own. It didn't take me very long to perfect the recipe, which I now happily share with you. It takes just 4 ingredients, y'all!
Homemade Peppermint Lip Balm
Ingredients:
1 tsp. Shea Butter
3 tsp. olive oil (certified organic if possible)
2 tsp. beeswax (you can use pastilles or shaved beeswax as well)
20 drops peppermint essential oil
1 wooden chopstick, for stirring
Container for lip balm (I recommend hollowing out your old lip balm containers with a toothpick and repurposing them for this recipe!)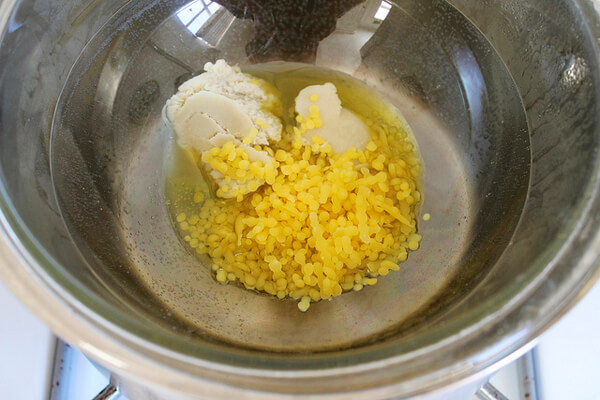 1.) Fill a saucepan with water and place a glass bowl on top of it. Slowly bring the water to a boil. Fill your glass bowl with the shea butter, olive oil, and beeswax and stir with the chopstick until completely melted.
2.) Remove your glass bowl from the hot water, and add in your peppermint essential oil. Mix once more with your wooden chopstick – making sure to break down any bits that may have hardened on the side of the bowl.
3.) Pour mixture into your container(s) and let sit until fully solidified (takes about 20-30 mins). Your lip balm is now ready to use!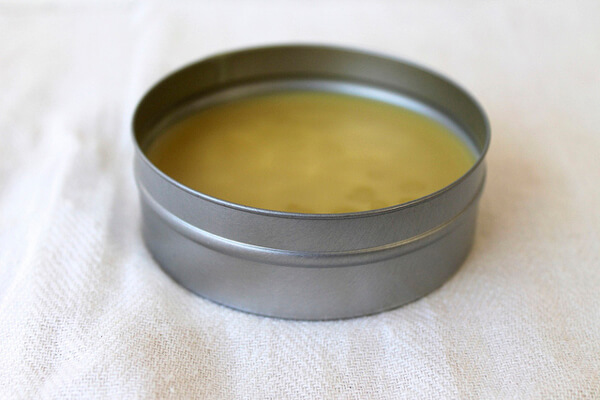 *If you aren't into peppermint or want to try another flavor combination, simply substitute in any other high quality essential oil. You could make a lavender rose or even a cinnamon flavor.
Like this tutorial? You can find more healthy home recipes and wellness DIYs at The Dabblist.