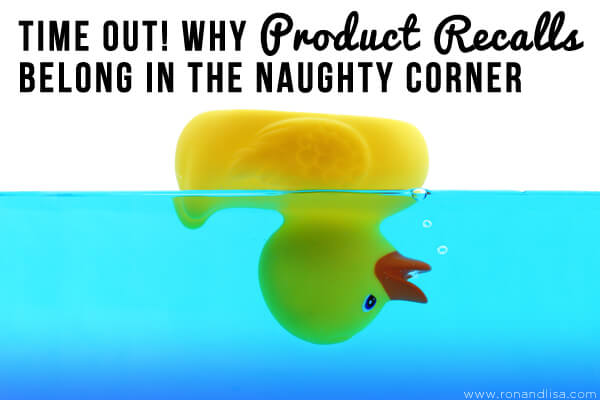 As a parent, you do everything in your power to protect your children. There are enough dangers in the world without having to worry about serious safety hazards hidden inside kids toys.
But, are you aware that hazards could, in fact, be waiting in your child's toy box? Children's products, such as toys and baby furniture, are recalled at an alarming average rate of two per week. Even when the United States Consumer Products Safety Commission (CPSC) issues nationwide recalls of the defective products, the recall process remains a mystery to many people as most are never privy to the information.
Where the Recall Process Fails
Consumer product safety testing isn't as rigorous or consistent as we want to think it is. The CPSC doesn't require specific safety testing for most consumer products. Even the mandatory third-party testing for children's products only verifies compliance with existing regulations, rather than testing exhaustively to determine possible problems. In a sense, we consumers – and our children – are the guinea pigs. The CPSC  reports that the injuries, deaths, and property damage caused by hazardous consumer products add up to a whopping $900,000,000,000 a year!
There's another issue: the expense of recalling a product is so great that many businesses would rather risk multiple lawsuits than shell out the money voluntarily. Legal directory HG.org reported that the cost of the average recall in 2006 – $540,000 – was "twice that of the average product litigation settlement."
Okay, so companies might be hesitant to sacrifice profits for the sake of consumer safety. That's why we have federal oversight through agencies like the CPSC, right? In theory, yes. In reality, however, there's a reason we see multiple incidents for the same products. The CPSC has a reputation for acting too slowly to protect consumers. For example, Magnetix toys contained tiny magnets that could come loose, fall out, and end up causing serious harm inside the bodies of small children. Though consumers had previously warned the CPSC of the danger, it neglected to take any action – until a 2005 incident left a toddler dead.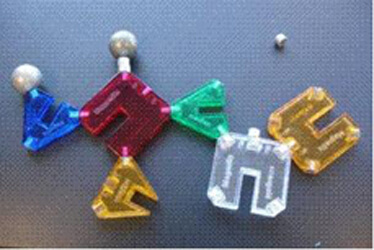 Photo Credit: Wikimedia Commons.
We Are Not As Safe As We Think We Are
Defective products aren't part of some new trend, but instead a tragic continuation of more than a half-century of manufacturing dangerous products. For example, young children have a problematic tendency to put small objects in their mouths, but choking is the least of your worries when that object is a magnet. The CPSC has repeatedly been forced to issue recalls on toys containing magnets, because multiple magnets inside the body – however small they may be – create enough of a magnetic pull to attach to bodily tissues, block the intestines, and otherwise damage the internal organs. The CPSC links magnetic toys to "perforations, sepsis, and death."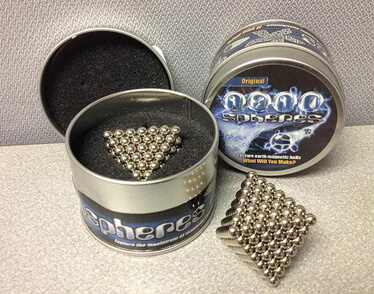 Photo Credit: Flickr.
Other toys are downright toxic. A water toy called Aqua Dots had a fatal flaw: chemicals used to make the product would become gamma-hydroxybutyrate (GHB – nicknamed the 'date rape drug') if swallowed and cause children to became dizzy, vomit, lose consciousness, and sustain memory loss. Two children slipped into comas and had to be hospitalized.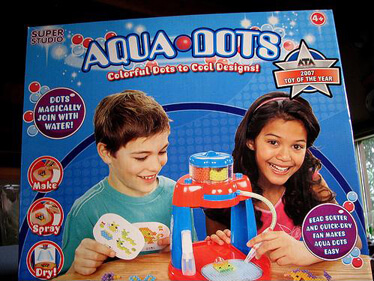 Photo Credit: Flickr.
What We Don't Know Can Hurt Us
All the government protection in the world can't help us if we don't know how to find out about the dangers. There's a reason that, according to Today by NBC News, less than one-third of any recalled product ever makes it back to the manufacturer. If you're not scouring the internet on a weekly basis looking for recalls, you may not know that the CPSC has deemed a product in your home hazardous.  For example, furnaces recalled in February 2012 caused close to 400 incidents, including burn injuries – but a shocking 93 percent of these injuries happened after the CPSC had already recalled the product. These victims never knew about the safety hazard until it was too late.
Many consumer products are on the market for years before the CPSC issues a recall. You may register big-ticket purchases such as kitchen appliances for warranty purposes, but you're probably not saving the receipt for small purchases for ten years. Once the CPSC finally completes an investigation and recalls a product, your family can still remain vulnerable to danger with every use.
As always, it is best practice to stay abreast about all recalls, including consumer products, by visiting http://www.recalls.gov/. Better yet, choose organic, non-toxic, natural and green toys for your children that have a history of safety and reduce toxic exposure to you and your family.  Or, use eco-friendly crafts for kids that educate and preserve our precious earth.
Guest blogger, Richard P. Console Jr., is the founding and managing partner of Console and Hollawell, one of the most highly regarded personal injury law firms in New Jersey and Pennsylvania. Since 1994, he has dedicated his professional life to protecting the rights of individuals that have been injured in motor vehicle accidents, medical malpractice, wrongful death, and other serious injury claims.