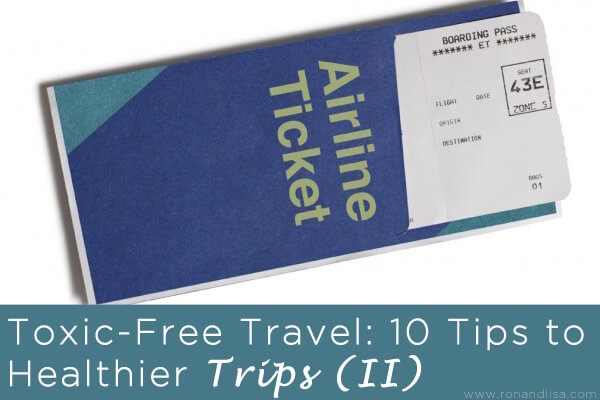 As with our previous article, Toxic-Free Travel: 10 Tips to Healthier Trips – Part I, we are continuing the journey towards happier trails and toxic-free travel. Discover five more ways to make your taxing travel a little healthier. Now, sit back, relax and enjoy the rest!
6. AIR on the Side of Caution!
Indoor is 2 to 5 times more polluted than outdoor air and chances are your parent's home or a vacation cottage is not any different. Be sure to carry with you your own essential oils travel fan fueled with the thieves' oil blend from Young Living Essential Oil. A study conducted at Weber State University showed the thieves' oil blend had a 99.96% success rate against airborne bacteria. That's right, almost 100%! The story behind the oil is also amazing. You may wish to visit out our past postto learn more. The travel fan fits nicely in any suitcase and is a miracle worker if you ever find yourself in the confines of a room that doesn't agree with your sense of smell.
7. SCRUB It, Don't SUDS It!
Don't get caught having to buy personal care products while traveling because healthy options may not be available, or, may be slapped with a steep price tag. Instead, bring your own exfoliating mask and scrubs to avoid using traditional soaps found in most hotel chains. Be sure to use brands that are 'food for the skin' and pure enough to eat. Look for product ingredients made of therapeutic essential oils, flower essences or gem elixirs that create powerful healing blends that transform your skin from ordinary to extraordinary. Using these types of healthy personal care products will not only remove more dirt than the soap bar found in your hotel room, but will kill more germs. And why is this important? A study conducted by the University of Virginia found those infected with a cold that spent a night in a hotel room left contagious germs on 35% of objects they touched! Healthier alternatives will also help you to avoid harsh chemicals like fragrances, parabens and SLS (Sodium Lauryl Sulfate) found in commonly sold soap brands.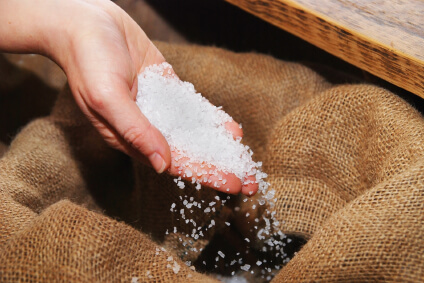 8. You Are What You Eat!
It's so much easier to eat healthy when you prepare your own food. Pack your own food before embarking on the six hour car ride to grandma's house or flying the friendly skies to an island destination. Organic apple slices or carrot sticks, nuts, or a healthy low fat protein bar are just some examples of great, portable snacks you can tote along. If you need something a little sweeter, opt for a chocolate snack, but not just any chocolate. Make sure to buy 100% organic and certified vegan chocolate and take the guilt out of your guilty pleasure. With a little pre-planning and by boycotting airline food, you are not only eating healthier, you are reducing unnecessary waste. It has been estimated that nationwide, U.S. airports generated 425,000 tons of waste in 2004 and this is expected to increase up 45% by 2015 according to the National Resource Defense Council (NRDC).
9. READ Your Way to More Health…
While waiting in the airport or reclining on the oh, so comfortable plane, passengers will be green with envy when they see you reading the little black, green book; the ultimate shopping guide eco-friendly lifestyle choices.  Just GREEN It! Simple Swaps to Save the Planet & Your Health! Lisa and I go to great lengths to debunk the green washing that is so prevalent in modern marketing. Comparing brand-name products side-by-side, Just GREEN It! makes it easy for consumers to make environmentally-friendly choices on everything from healthy travel tips and light bulbs to mattresses and baby food. It is a must have for any shopper concerned about living green while saving green in today's tough economy.
Related Article:
Ron & Lisa's Staycation Travel Adventure!
The Hard Rock Hotel + Resort Punta Cana: A RAVE Review
5 Eco Tips to Glamp Your Camp!
VEGAS: 6 Secrets to Green Your Trip to the Strip!
ROAD TRIP 101: An Eco-Getaway Up the California Coast
5 Quick Travel Tips to Avoid Getting Sick
10. Practice Presence
The Dalai Lama was asked what surprises him the most and replied: 
"Man, because he sacrifices his health in order to make money. Then he sacrifices money to recuperate his health. And then he is so anxious about the future that he does not enjoy the present; the result being that he does not live in the present or the future; he lives as if he is never going to die, and then he dies having never really lived."