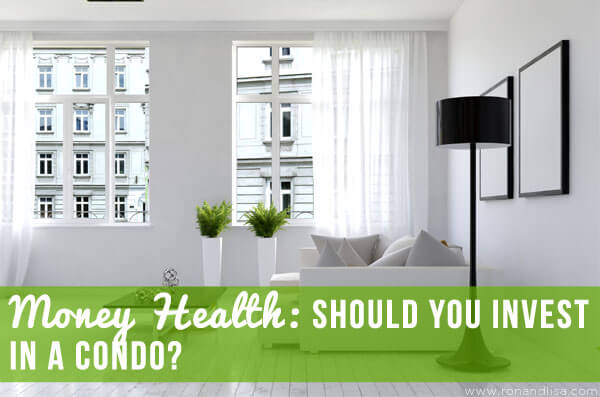 While living an eco friendly lifestyle is highly encouraged, making sure that the green in your bank account is balanced will also contribute to your overall peace of mind. Being fiscally responsible and having extra funds to make purchasing decisions that put you and your family's health first is extremely important. Today, duel income families are the norm, however, many families still suffer from financial stress. Therefore, looking at alternative sources of residual income is just plain smart and part of crafting a comprehensive plan for a balanced mind, body and spirit.
Many people invest in a condominium as a secure way to make money over time. If you're intrigued by the idea of owning your own condo, you're probably curious how to accomplish this. Owning a condo is in many ways like owning any other property. Each condo will have it's differences including varied prices, a particular value, certain taxes incurred, home insurance, and different maintenance requirements. Therefore, the question of whether you should own a condo can only be answered based on your personal budget and the area where you wish to purchase. As with any investment, there are pros and cons. Buying a condo isn't for everyone, so here are some things to consider to determine whether you should invest in a condo.
Buying a Condo is More Cost Effective than Buying a House
If you wish to reap returns on an investment, but buying a house is out of your budget, don't fret; condos are an excellent alternative. However, the comparable price of a condo to a house depends on the size and location of the house and comparable condo. Property value and cost of living plays a huge role in the price of either. However, you are still more likely to pay less on a condo than a house in any given area. In some cases, it is the only alternative. Despite their lower price, condos can be just as big as a single-family home. This can be a great starter option for you and your family and you can rent it out down the road if you choose to move to another location. However, there is one caveat: the condo may have a smaller price tag, but you will also have to pay association dues. In some cases, you can pay up to $1,000 a month, depending on the condominium style and location.
Consider the Amenities
Even though you may have to shell out a few extra hundred or thousand dollars a month for enhanced luxuries, many people still find this beneficial. Usually, if the complex has a gated security and a luxury pool, you are more than likely going to have to contribute to pay for those luxuries. In addition, some complexes may also have a golf course, tennis courts, a clubhouse, game rooms, and even small theaters. Many owners may find that it is a small price to pay to have access to these amenities conveniently located in their facility. This is especially true for families or people who desire to stay near home. If you are a small family- or- individual, the locality of these amenities might be an attractive option for you.
Location, Location, Location
If you prefer the convenience of being at the center of a city or town, condos are more likely to provide that opportunity. Perhaps you love being in the heart of downtown or you enjoy access to nightlife and quick public transportation; living in a condominium will allow you that access. Yes, the cost of living may be slightly higher, but if you work or spend the majority of your time in a condensed city atmosphere, then a condo just might be worth your investment.
Sense of Community
Many people who live in condominiums enjoy the community that you don't always find in the suburbs. In some crowded suburban areas, homeowners can still feel isolated in their communities within their own walls. However, the close proximity of the condominiums allows people to connect much easier. This is particularly true of complexes that plan social events like summer barbecues or outdoor movie nights. While short-term renters may not have the same benefits, if you reside there long-term, you're likely to find neighbors who are sticking around as well. Some condominiums are more buyer-occupied than others.
A Wise Investment
The majority of the time, condos present an excellent investment opportunity for your future. If you plan on moving to a home down the road, you can rent out your property and make a profit. Some people buy a condo with the intent of renting it immediately. If you plan on doing either of these, be sure to garner professional advice from a source like www.mysmartmove.com to determine the best practices on screening, placing a tenant, and the ways you can make more from your investment. If you desire short-term renters, then it's wise to invest in a condo in a highly desirable vacation area such as by a beach or near a ski resort for seasonal pricing, Then, you can advertise your home on VRBO to find the appropriate interested guests.
Save