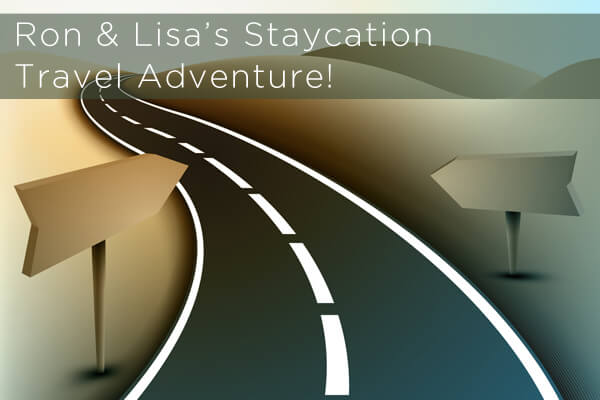 Do you remember the movie, The Holiday, where the characters of Kate Winslet and Cameron Diaz swap homes for the holidays?  Life truly does imitate art because, similar to this Hollywood movie, the home exchange concept exists and is gaining popularity in terms of affordable travel for budget-constrained, adventurous vacation seekers. You can save money from staying in expensive hotels by using Home Exchange or Home Base Holidays on your next vacation. To make this concept even greener, about half of the members even share cars, reducing the need to rent a vehicle.
If the idea of staying at a stranger's home isn't your to-go-cup of tea, fear not weary travelers.  You can opt instead for a daycation, or staycation. A staycation is a period of time off when an individual or family relaxes and enjoys local area attractions from their own home. Staycations have become very popular with the rise of gas prices and other expenses of vacation travel. It allows you more opportunities to experience local life than you would by staying in a motel or hotel.  So, in true healthy home dream team® fashion, Ron and I put this concept to the test.  After hearing about this magical place in the Mojave Desert called The Integratron – an acoustically perfect tabernacle and energy machine sited on a powerful geomagnetic vortex – we couldn't resist a staycation out to see it.  But, more importantly, as Building Biologists, we had to test it ourselves.  Created by George Van Tassel in 1957, the only all-wood, acoustically perfect sound chamber in the U.S. is based on the design of Moses' Tabernacle, the writings of Nikola Tesla and telepathic directions from extraterrestrials. Yes, you read that correctly.  Visitors visit from all over the world to enjoy what are called Sound Baths.  Ron and I put the 30 minute sonic healing session (set to the tune quartz crystal singing bowls) to the test. Discover if the results…were worth the hype! WATCH NOW:
Related Articles:
Toxic-Free Travel: 10 Tips to Healthier Trips (II)
The Hard Rock Hotel + Resort Punta Cana: A RAVE Review
5 Eco Tips to Glamp Your Camp!
VEGAS: 6 Secrets to Green Your Trip to the Strip!
ROAD TRIP 101: An Eco-Getaway Up the California Coast
5 Quick Travel Tips to Avoid Getting Sick
As in all green travel, it is important to incorporate toxic free travel tips.  Incase you missed these before, we created 5 Tips to Healthier Trips and 5 More Tips to Healthier Trips.  Wherever your summer travels take you – Be Green.  Be Safe.  Be Healthy.