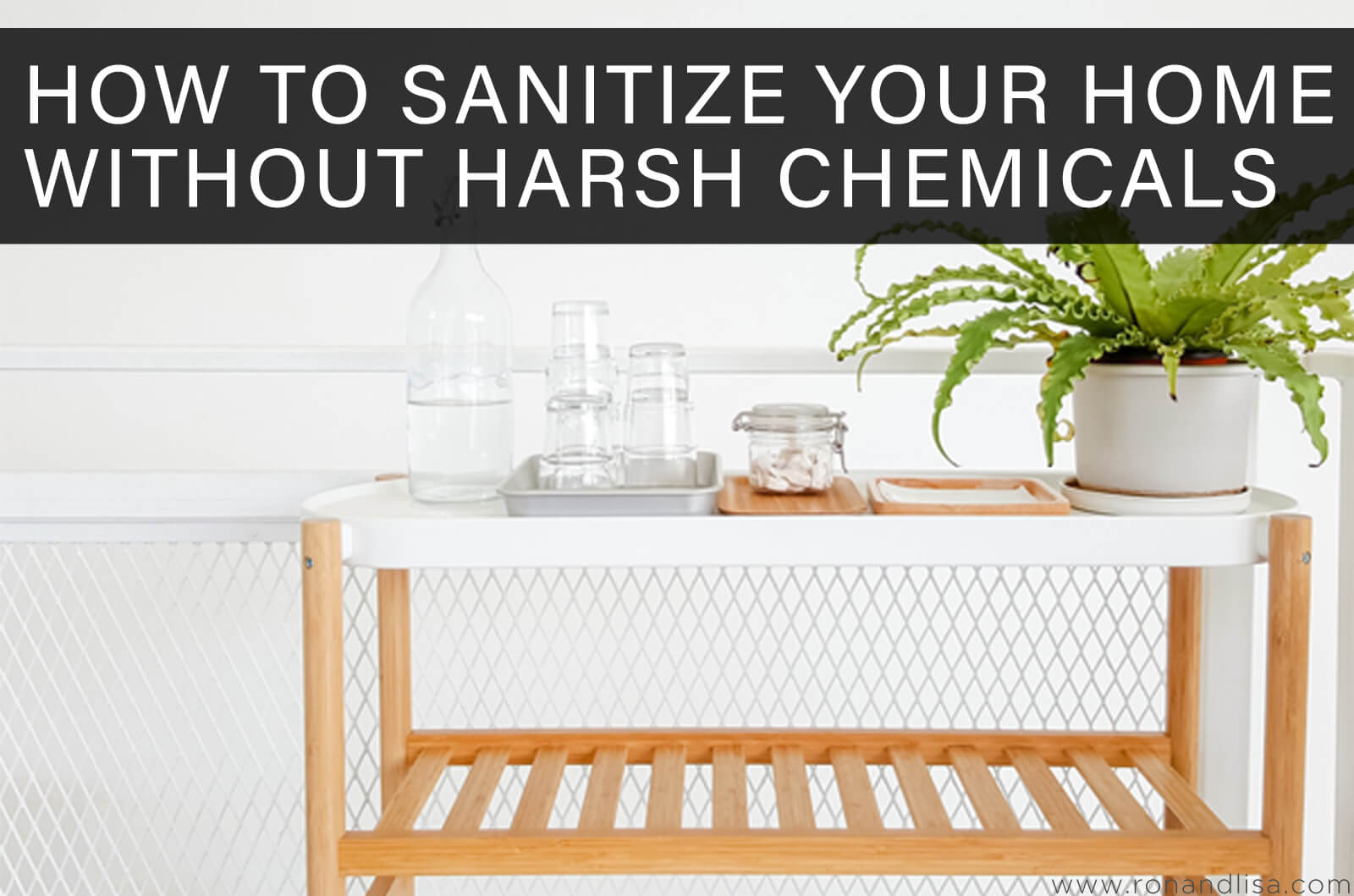 By regularly cleaning your house, you might assume that you're providing yourself and your loved ones with a sanitary, healthy living environment. Many people assume that the most effective way to kill bacteria, remove grease and otherwise create a pristine indoor space is with the use of harsh chemical-based products purchased from a local or online retailer.
In reality, many of the chemicals contained in the products found beneath your kitchen sink are associated with asthmatic symptoms, respiratory distress, skin irritation, certain cancers, and even fertility disorders. Moreover,  these toxic chemicals can diminish indoor air quality, pollute the public water supply and harm the environment in other ways.
The routine cleaning method that you may be accustomed to might actually be working against your efforts to create a safe and healthy living environment at home. The good news is that you can safely and effectively sanitize your home without using bleach, anti-bacterial wipes, and other common household products. If you're seeking help to clean your home naturally, check out the best natural house cleaning in Boston. Or, if you don't reside in the Boston area, enjoy these natural solutions below.
Baking Soda
Baking soda has natural properties that deodorize your space and cut grease. With this in mind, you can sprinkle baking soda on your carpet to remove unpleasant pet odors. Allow it to sit for a while before vacuuming it. You can also place a small bowl of baking soda in the fridge or freezer to extract unpleasant odors.
Baking soda is also great for boosting the power of your natural laundry detergent and for cleaning the stove, counters and even dishes after cooking. Sprinkle the baking soda directly on the counter and other surfaces. Then, use a damp sponge or cloth to scrub the area clean. After wiping the surfaces down the water, spray white distilled vinegar onto the areas to make them shine.
White Vinegar
Vinegar does not have a scent that is pleasing to most people, but you can add essential oils to it to improve the smell. Some essential oils even have their own cleaning properties that combine with vinegar's properties. Just spray undiluted white vinegar on countertops and tile floors for everyday cleaning. If you're concerned about bacteria, you can switch to apple cider vinegar. Apple cider vinegar is proven to kill bacteria, including E. coli and other harmful elements.
White distilled vinegar can cut through grease and leave behind a beautiful shine, so many people use it to clean the interior and exterior of their windows. It also works well on mirrors and other glass surfaces inside the home. You can even take advantage of its cleaning power in your laundry by substituting white vinegar for liquid fabric softener in the rinse cycle.
Hydrogen Peroxide
Hydrogen peroxide's antiseptic properties are well-known, but you may not know that you can clean with this ingredient. Non-porous surfaces can safely be cleaned with a mixture of hydrogen peroxide and water combined with a bit of scrubbing. You can also make a thick paste with baking soda and hydrogen peroxide to remove tough stains on your dishes after cooking.
Salt
Salt has numerous uses as a cleaning agent around the house. In the kitchen, it is an effective cleanser for removing stains and odors from the coffee pot as well as the sink. It also has deodorizing and abrasive properties, so you can combine it with warm water to clean out the garbage disposal and the fridge.
Salt also can replace your chemical stain removal product in the laundry room. In fact, it is effective at removing rust stains, blood stains, mildew, grass stains and even wine stains from clothing. Outside of the laundry room, salt, water, and cream of tartar can be used to create a rust-cutting paste. A blend of flour, vinegar, and salt is a great alternative for polishing brass and copper surfaces. Salt and vegetable oil can even be used to remove water rings from wooden tables.
Lemon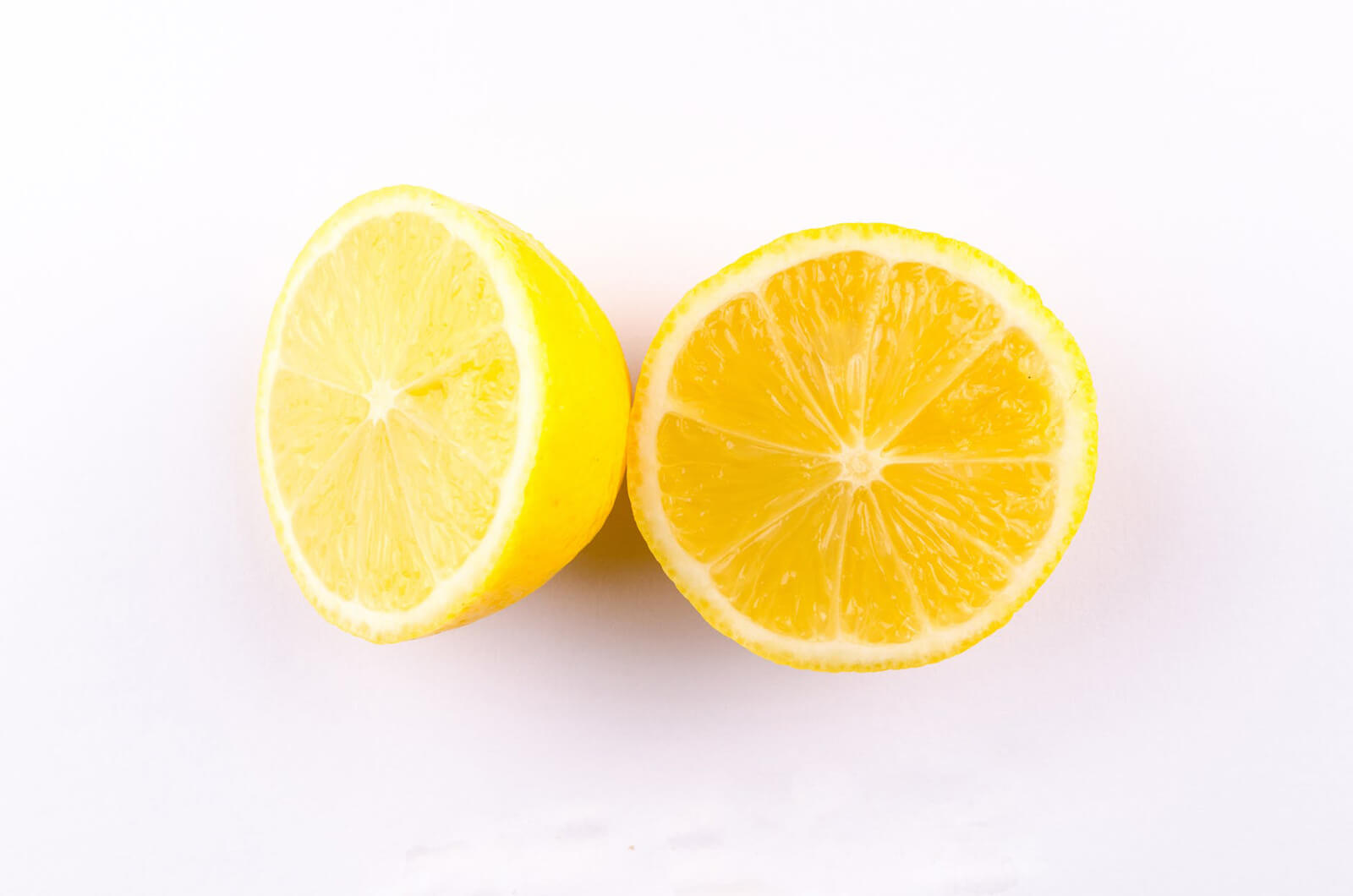 Lemon's acidic properties make it ideal for disinfecting and cleaning away tough grime. You can add lemon essential oil to your vinegar spray bottle for added cleaning power. You can also use half of a lemon to clean various surfaces. For example, you can wipe down the sink using the open end of the lemon half. When you are done, you can run the lemon down the garbage disposal to deodorize it.
Orange
Orange likewise has similar properties, but orange juice is generally too sticky to clean with. The good news is that you can use the orange peel for cleaning. Rub the outer side of the peel against stainless steel surfaces to remove fingerprints naturally. Always rub with the grain of the steel. You can also take advantage of orange's cleaning properties by soaking orange peel in white vinegar before using it around the house for general cleaning.
Eucalyptus Oil
Eucalyptus oil has a pleasant scent and is relatively affordable. It has anti-fungal, anti-bacterial, degreasing and deodorizing properties that make it ideal for cleaning many areas of the home. You can use it to remove grease and to sanitize the kitchen after cleaning. Simply add a few teaspoons of the oil to a spray bottle filled with warm water. For added cleaning power, you can follow this up with plant-based dish soap. For general cleaning on hard surfaces throughout the house, you can incorporate a few drops of the plant-based dish soap into the warm water and oil mixture. This mixture is particularly effective at removing mold and mildew in the bathrooms. You can clean everything from the toilets to the floors with it as well.
Olive Oil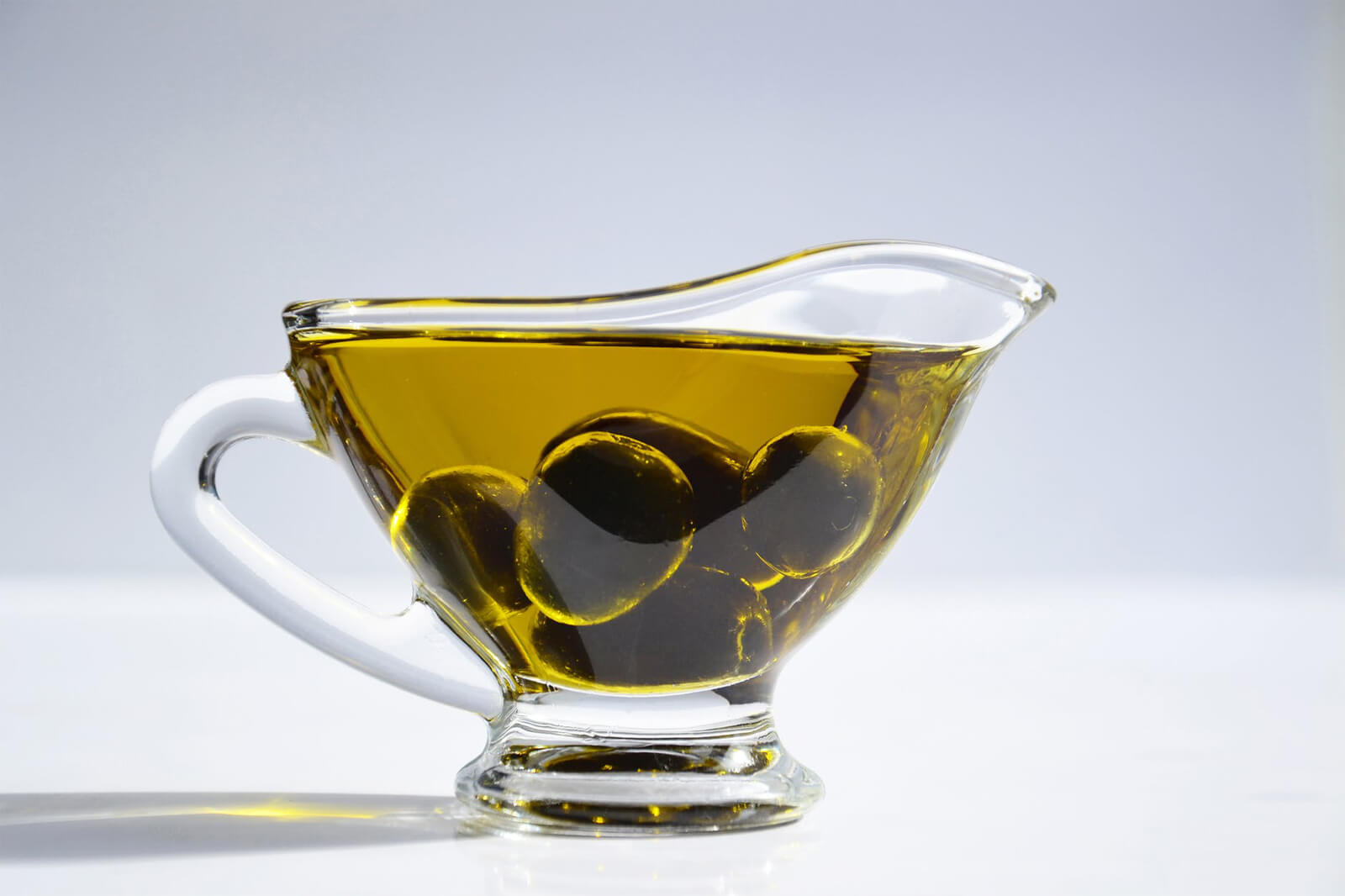 Olive oil is an excellent product that can be used in place of dust spray and furniture polish. Use a microfiber cloth to remove all of the dust as a first step. Then, fill a spray bottle with three parts olive oil and one part lemon juice. Spray the cloth lightly with the liquid, and wipe the damp cloth across the surfaces of your wood furniture. With a small amount of white vinegar and olive oil, you can clean and polish wood floors.
Pure olive oil can be used to restore the sheen on stainless steel surfaces as well as brass knobs and pulls in your home. You can even spray it on your squeaky door hinges in place of chemical lubricant products.
Related Articles:
Green with Envy? Time to Iron out Those Wrinkles!
OM the Home: Spring Clean Your Way to Green!
Tips to Clean Carpet Stains, Naturally!
How to Clean Your Home Safely with Green Products
Clever Ways to Clean with Vinegar
How to Clean Your House in Under an Hour!
How Often Should I Clean That?
Top 10 Cleaning Toxins and Natural Alternatives
5 Natural Ways to Keep Your Home Clean & Healthy
6 Ways Housework Is Making You Sick
21 Uses for Sodium Bicarbonate
Eco-Friendly Ways to Disinfect Laundry
Plant-Based Dish Soap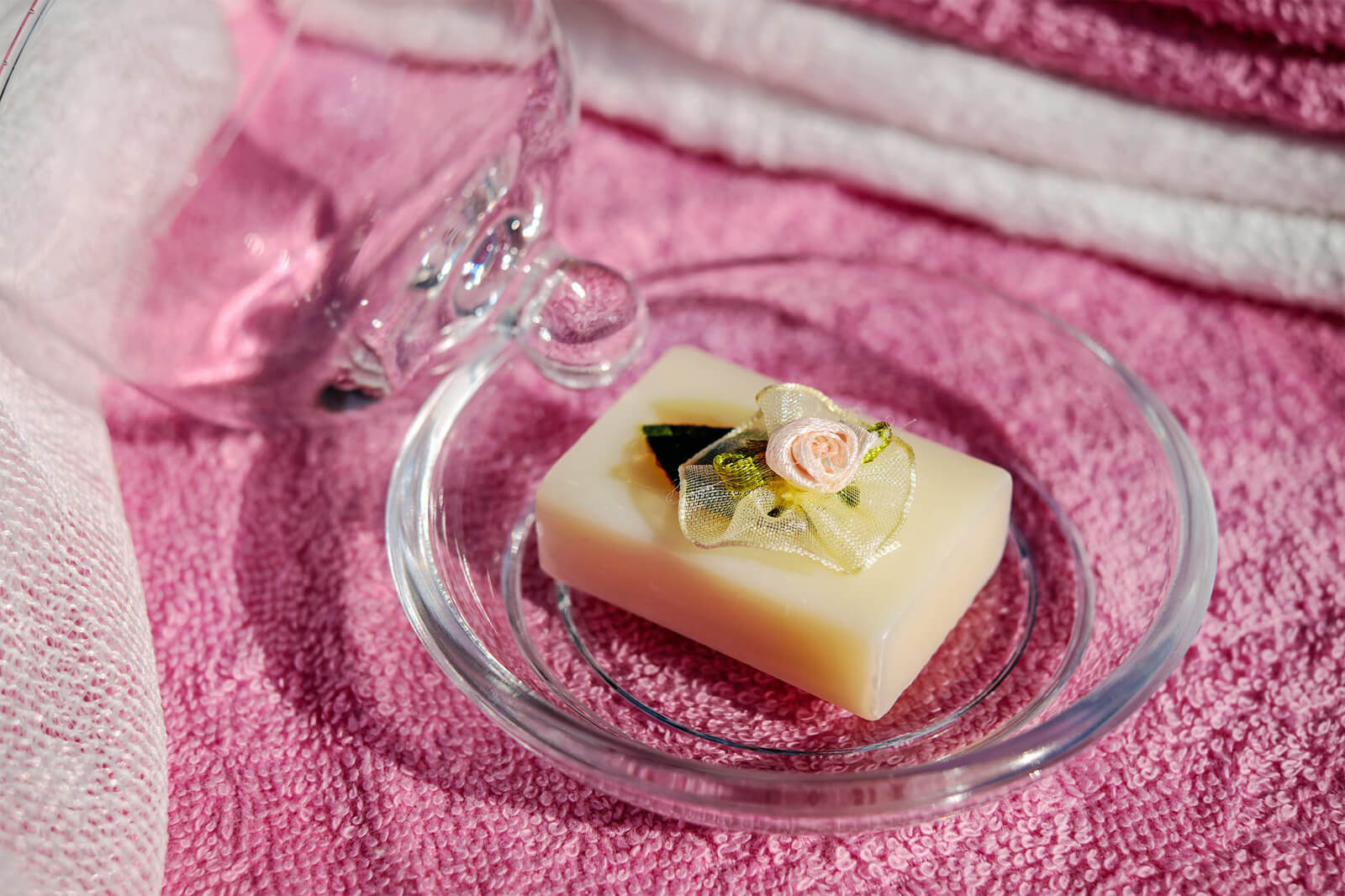 A mild dish soap can be used in conjunction with many of these cleaning ingredients. When you are shopping for dish soap, look for a fragrance-free, plant-based soap to avoid introducing unnecessary and harmful chemicals in your home. In addition to combining it with the various ingredients mentioned, you can dilute it and use it in place of anti-bacterial hand soap. You can also forgo using the dishwasher and wash all of your dishes by hand using this soap.
Are you curious if the use of toxic cleaning products is really impacting the health of your home environment? Make the switch to natural, non-toxic cleaning methods for a few weeks to experience the difference that they can make.