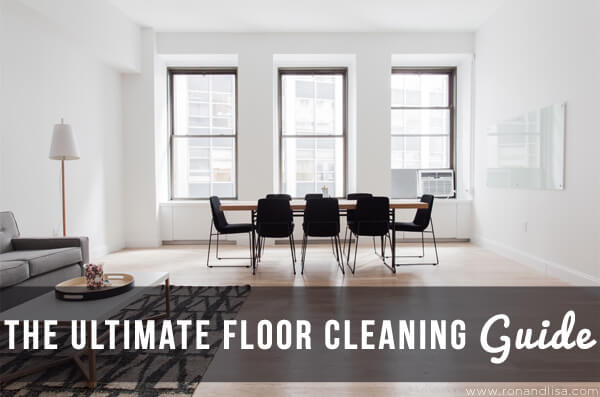 We walk, stomp, run and even lay on it every day. The flooring beneath our feet is likely the most used area of our home, yet it's often loaded with hidden chemicals and VOC's (volatile organic compounds) that can off gas toxic gases into the air we breathe. Then, many people add stain- and water-resistant treatments chock full of harmful chemicals called perfluorinated compounds (PFC's) to add to the toxic brewery.
Then, the dreaded spill, splatter or stain occurs. If you've just spent a lot of money on a carpet or area rugs, you absolutely want to be armed with the knowledge of how to remove the these unwanted spots. But, most people reach for (you guessed it) more chemicals in the form of caustic cleaning agents.
It's not just carpeted homes either; laminate flooring, wood and tile are all victims of hazardous cleaning hacks! But, how do you know what's best in caring for each accident and for each type of flooring material?
Relax friends! With this Ultimate Floor Cleaning Guide, below we've got you covered. Packed with advice on everyday care and stain removal for a variety of flooring materials, this guide is your one stop shop for ensuring all your floors look good while you and your family are safe!



The Ultimate Floor Cleaning Guide by The Rug Seller by The Rug Seller