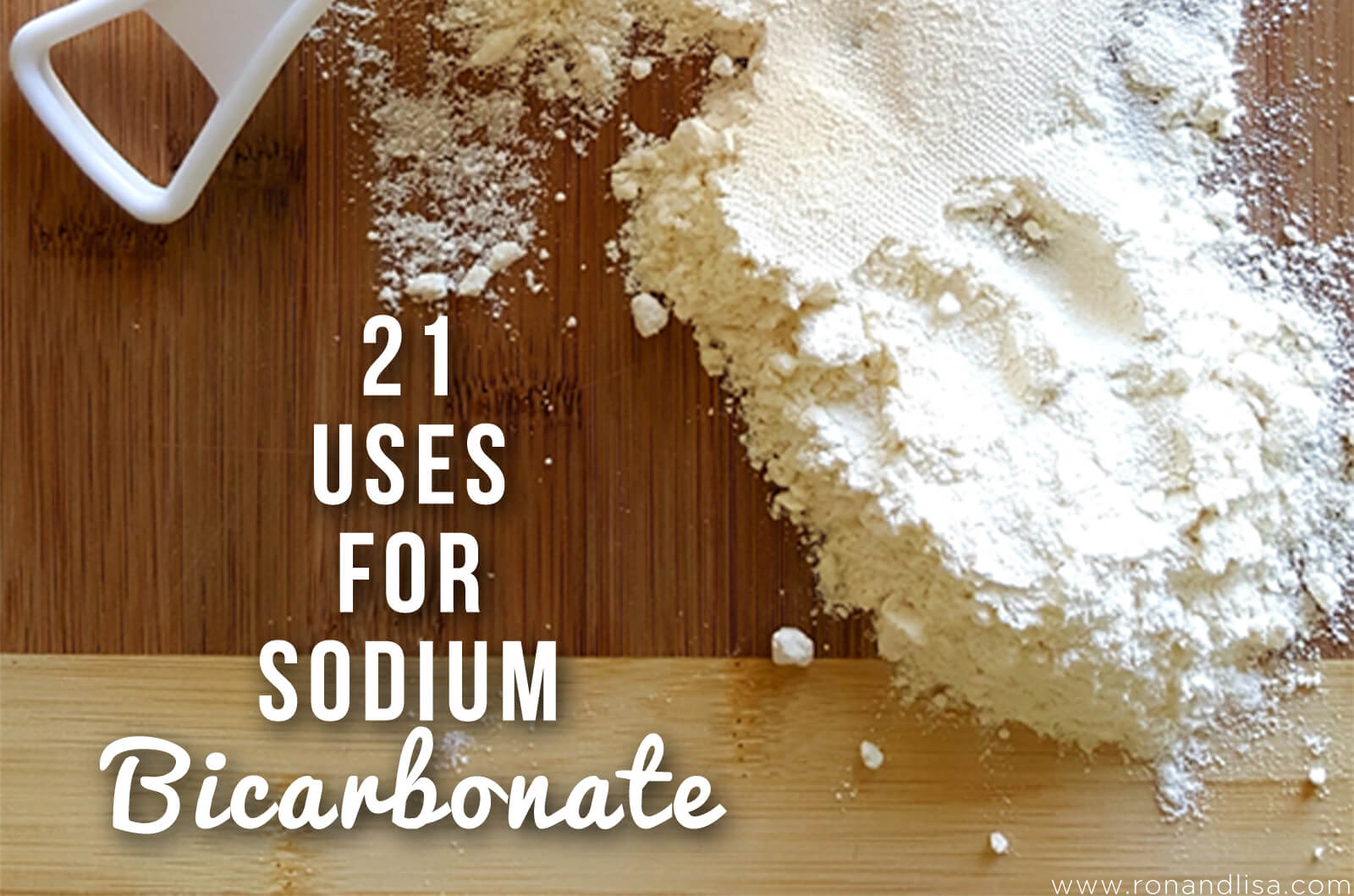 Sodium bicarbonate, more commonly referred to as baking soda, is used for baking far and wide. Its main functions are to make the dough rise by making carbon dioxide. But did you know that baking soda actually has a much wider range of applications? We'll explore the other ones here!
1. Treating Heartburn
Baking soda has been known to alleviate heartburn by making all that pesky stomach acid go away. If you want to use it like that, dissolve one teaspoon of baking soda in water, and drink that mixture.
2. Homemade Mouthwash
There are quite a few people who actually use baking soda as a homemade alternative to commercial mouthwash. It is known to refresh one's breath, while simultaneously providing antimicrobial and antibacterial properties.
3. Teeth Whitening
Speaking of home remedies; baking soda is actually quite a popular one when it comes to whitening teeth. Plenty of studies have shown that toothpaste comprised of baking soda does a better job of whitening your teeth than the alternative brands.
4. Deodorant
Did you know that human sweat doesn't actually have an odor? That nasty smell you can feel from time to time comes from bacteria found in your armpits. And if you put some baking soda on there, you'll feel that smell going away with ease.
5. Exercise Supplement
Sodium bicarbonate is actually a pretty popular supplement for athletes in training. There are studies that show baking soda gives you a better performance at your absolute peak, particularly when it comes to anaerobic workouts; such as sprinting or high-intensity training.
6. Remedy for Sunburn and Itch
Many physicians recommend using a baking soda bath when you suffer from particularly itchy skin; especially when you need to soothe a bee sting or bug bite. Also, baking soda is widely renowned for helping with itches arising from nasty sunburns.
7. Treating Calluses
Calluses are rough, hardened skin patches that appear due to prolonged pressure or friction. Activities that usually cause calluses can be frequent sports, gardening, or walking. And studies have shown that a baking soda bath is good for softening these calluses, lessening discomfort and removing scales.
8. Slowing CKD Progression
Unfortunately, many people suffer from chronic kidney disease; meaning that they are slowly but surely losing kidney function over time. However, research has pointed out that baking soda mixtures help slow down the progression of this disease!
9. Making Chemotherapy More Effective
Certain research seems to show that baking soda actually makes chemotherapy medication work with more efficiency. To be more specific – baking soda is suspected to make the tumors' environment less acidic, benefiting the effectiveness of chemo treatments.
10. Getting Rid of Fridge Odors
Have you ever opened up your fridge, only to be greeted by a particularly foul smell? That's because some of the food inside has likely become unusable. And even if you clean out your fridge, this smell may stick around for a while. But if you fill an ordinary cup with nothing but baking soda and put it inside, the smell will go away after a short while.
11. Air Freshener
You'll find that not all store-bought air fresheners work to actually eliminate nasty odors. In many cases, they just release a nice fragrance that just masks those bad smells. On the other hand, baking soda represents a safe and excellent alternative; it actually neutralizes bad odor particles, instead of masking them.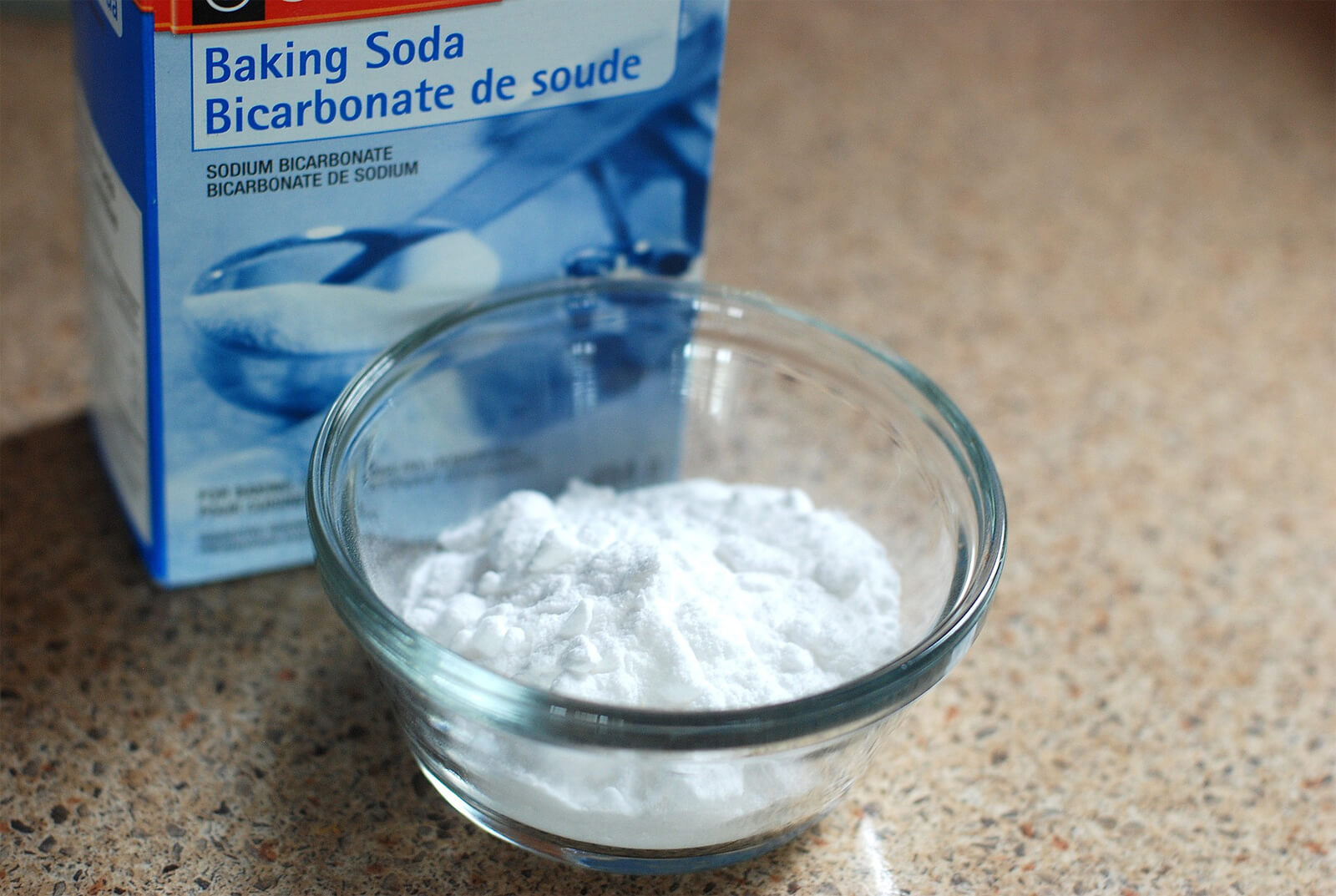 12. Laundry Whitener
If you need an inexpensive way to clean and whiten your laundry; sodium bicarbonate is a good solution. It's basically an alkali; a type of soluble salt used to remove stains and dirt. If you dissolve it in water, this kind of alkali will interact with the stains and the acids they contain, helping remove them.
13. Kitchen Cleaner
As you can see, baking soda is a pretty versatile chemical. And one of its many uses is as a kitchen cleaner! It can eliminate both rough stains and foul odors. Just make a paste out of it with a minuscule amount of water. Then, apply it with a cloth or sponge and thoroughly scrub.
14. Getting Rid of Garbage Odors
When you leave garbage bags around, they tend to have a putrid smell due to all that decaying waste inside. And if you're not careful, this can easily spread throughout your home and to your kitchen. Fortunately, baking soda is a good way of neutralizing that smell before you get rid of the garbage.
15. Removing Carpet Stains
You can use a combination of vinegar and baking soda to get rid of even the most hardened stains on your carpet. When you mix these up, you get a compound dubbed carbonic acid; one of the most common ingredients found in commercial cleaning products.
16. Multipurpose Bathroom Cleaner
Obviously, there's a wide range of commercial products for bathroom cleaning available on the market. However, a lot of people prefer a cheaper and more natural way of cleaning their bathrooms. And baking soda is a great example of that, easily disinfecting and whitening bathroom surfaces.
17. Homemade Weed Killer
Weeds can be quite pesky, as useless and stubborn plants appearing in the cracks of your walkways and driveways. And they can have amazingly deep roots, rendering them almost impossible to get rid of. However, if you want to spend less time weeding and not use a chemical weed killer, sodium bicarbonate is quite an effective alternative.
18. Polishing Silverware
As you're probably aware, polishing silverware isn't easy. However, if you use a mixture of boiling water, vinegar, and baking soda; you can easily make silverware utterly spotless!
19. Restoring a Scorched Pot
If you've cooked a day in your life, you've probably scorched a pot by mistake. And these are often complete nightmares for cleaning. But you don't have to throw it away; you can restore such a dish by using a simple mixture of water and baking soda.
20. Putting Out Small Fires
Did you know that, under intense heat, sodium bicarbonate reacts with oxygen and creates carbon dioxide; effectively suffocating the fire? This means you can use it to put out small grease and oil fires. But don't expect to use this as a magic trick to put out huge house fires; these have so much oxygen that the baking soda becomes ineffective.
Related Articles:
Green with Envy? Time to Iron out Those Wrinkles!
OM the Home: Spring Clean Your Way to Green!
Tips to Clean Carpet Stains, Naturally!
How to Clean Your Home Safely with Green Products
Clever Ways to Clean with Vinegar
How to Clean Your House in Under an Hour!
How Often Should I Clean That?
Top 10 Cleaning Toxins and Natural Alternatives
5 Natural Ways to Keep Your Home Clean & Healthy
6 Ways Housework Is Making You Sick
How to Sanitize Your Home Without Harsh Chemicals
Eco-Friendly Ways to Disinfect Laundry
21. Removing Pesticides
Many people are worried about the fact that their food is treated by pesticides before it reaches the market. But if you want to remove such harmful chemicals, just wash the fruit in a solution of sodium bicarbonate.