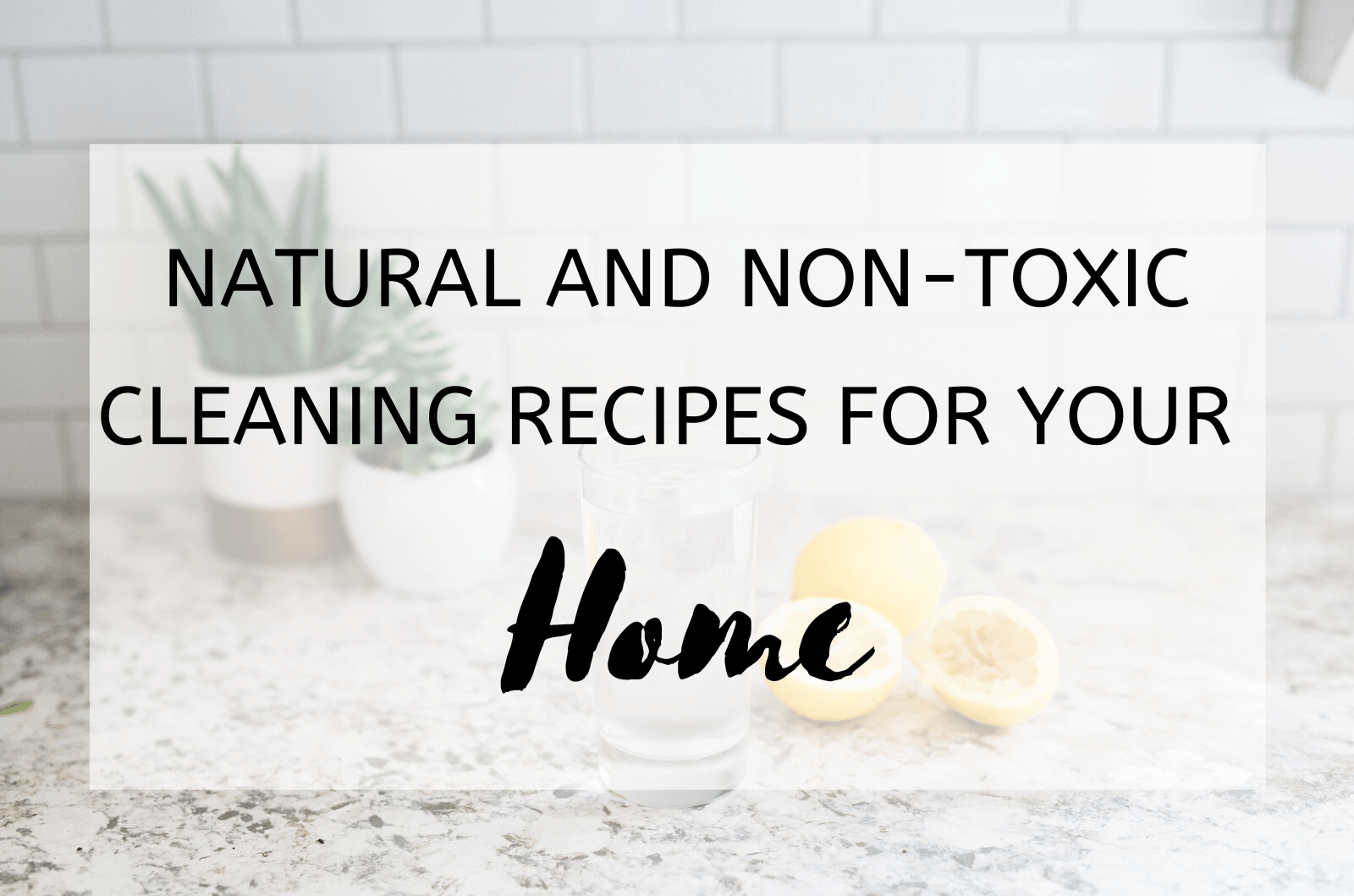 2021 is the perfect time to become more conscious about the cleaning products we use in our homes and around our families. Choosing to go more natural and eco-friendlier has many benefits and doing so doesn't have to break the bank.
Conventional cleaning products that are purchased at the store are usually made with many chemicals that can be unhealthy to not only the environment but also your family — not to mention can also be expensive.
There are many advantages to using all-natural cleaning products. For starters, a lot of these commercial cleaning products sold in stores contain chemicals such as bleach and ammonia that can irritate the skin, eyes, and throat and can even cause more serious health problems like cancer.
We curated these inexpensive natural cleaning recipes to ensure you'll live more sustainably and at the same time keep your space sparkling. Additionally, most of these ingredients are ideal when shopping on a budget.
Remove harsh products out of your cleaning routine and explore these simple, yet effective natural cleaning products for the home.
1. All-Purpose Cleaner for Everyday
When it comes to eco-friendly natural cleaning products, citrus is your friend. The strong acid components of citrus work well to get rid of pesky stains and odors in the home. Be sure to not use this recipe on natural stone tile or countertops.
Ingredients:

Recycled citrus peels
1 teaspoon castile soap
1 cup white vinegar
2 cups water
20 drops lemon essential oil (optional)
Fill an empty jar with slices of citrus peels, fill with white vinegar, and set out for about two weeks so it has time to infuse.
Next, strain vinegar from the jar and place the peels in compost. Mix the vinegar with castile soap and water.
Add 20 drops of lemon-scented essential oil (optional).
Pour the mixture into a spray bottle.
2. Natural Glass Cleaner
Did you know cornstarch can also be used to clean glass surfaces? Cornstarch is an ingredient that is low-cost and chemical-free — not to mention most people have it lying around in their cupboards. Cornstarch is the perfect natural substitute since it breaks down the water bonds that cause spots and streaks.
Ingredients:

2 cups water
1 tablespoon rubbing alcohol
1 tablespoon cornstarch
¼ cup white vinegar
Directions:

Mix all ingredients.
Shake up this mixture until well combined and pour into a bottle with a spray nozzle.
3. Eco-Friendly Air Freshener
Another ingredient that is low cost and great at getting rid of odors is baking soda. This recipe is simple to create and you can relax knowing that you're avoiding the harsh products found in a store-bought air freshener.
Ingredients:

Natural scents, such as cinnamon sticks, rosemary, dried lavender flowers, dried orange peels, or essential oils
Directions:

Fill a jar of your choice halfway with baking soda.
Add your natural scents to the jar.
Mix the ingredients to make sure the scent is well dispersed.
Open the lid of your jar wherever you need to get rid of odors.
Check out the infographic below for more natural cleaning recipes. Got a favorite? Let us know in the comments below.