By guest blogger, Andrea Fowler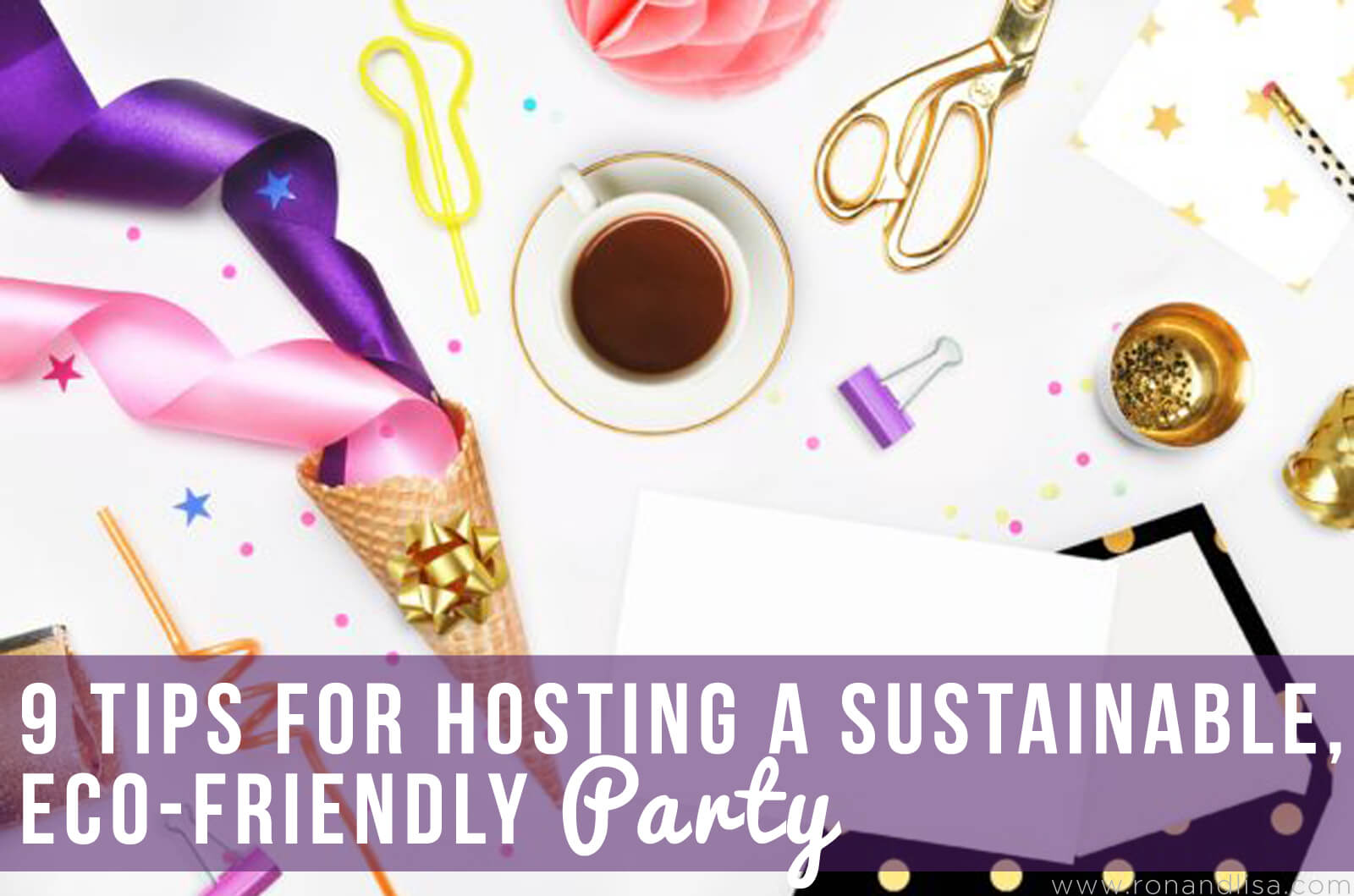 When most people visualize a party, the image that comes to mind is usually a room decked out with confetti, balloons, banners and abandoned paper plates with half-eaten appetizers. And, of course, a group of people laughing, dancing and having the time of their lives.
But here's a secret. You ready? You don't need the first half of that picture—the decorations—to achieve the second part. You really can have fun and be green at the same time.
GASP.
We love decorations and over-the-top details as much as the next party-goer, but once the celebration winds down, it's hard to ignore all the waste that's left over. If you're trying to make your next event more environmentally friendly, we've got green tips to help.
Pre-Party Tips
Send green invitations
Modern invitation etiquette gives evites the full-on green light. Consider sending email invitations as opposed to mailing paper invitations, or evites. And before you poo-poo that suggestion, take a look at some of the very elegant digital delivery options, like Paperless Post, which allows you to customize everything from the envelope style to the font color. If you're sold on snail mail, there are plenty of eco-friendly paper choices that you can feel good about using, such as Paper Culture (which plants a tree for every order made and uses recycled materials and wood alternatives).
Ask for charity donations in lieu of gifts
If you're throwing a party that merits gift giving, give guests the option to make a donation to your favorite charity or foundation instead of bringing a present. (Read: Don't allude to gifting if the occasion doesn't suit.) This still gives guests an opportunity to feel like they're giving you a gift, but the outcome is zero waste; no wrapping paper necessary and it goes to a good cause.
Shop local
For any party purchases ahead of time, from decorations to food, try to scout out as many local shops as possible. Keeping all your purchases within your neighborhood will reduce CO2 emissions from travel, and waste from packaging and shipping materials.
Encourage carpooling
Let your guests know that you're making an effort to plan an earth-friendly party, and they can help by carpooling. It's an easy way to reduce air pollution that takes little to no effort, and it proactively reduces parking congestion.
During the Party Tips
Nix single-use plastics
Cutlery, plates, plastic cups and straws make up the majority of post-party waste. If you're having a large get-together and don't have the means to supply everyone with their own plate and glass (which is usually the case) look into event rentals. Or, consider hosting your event at a restaurant that's fully equipped to supply all the food and beverage odds and ends.
Be thoughtful about decorations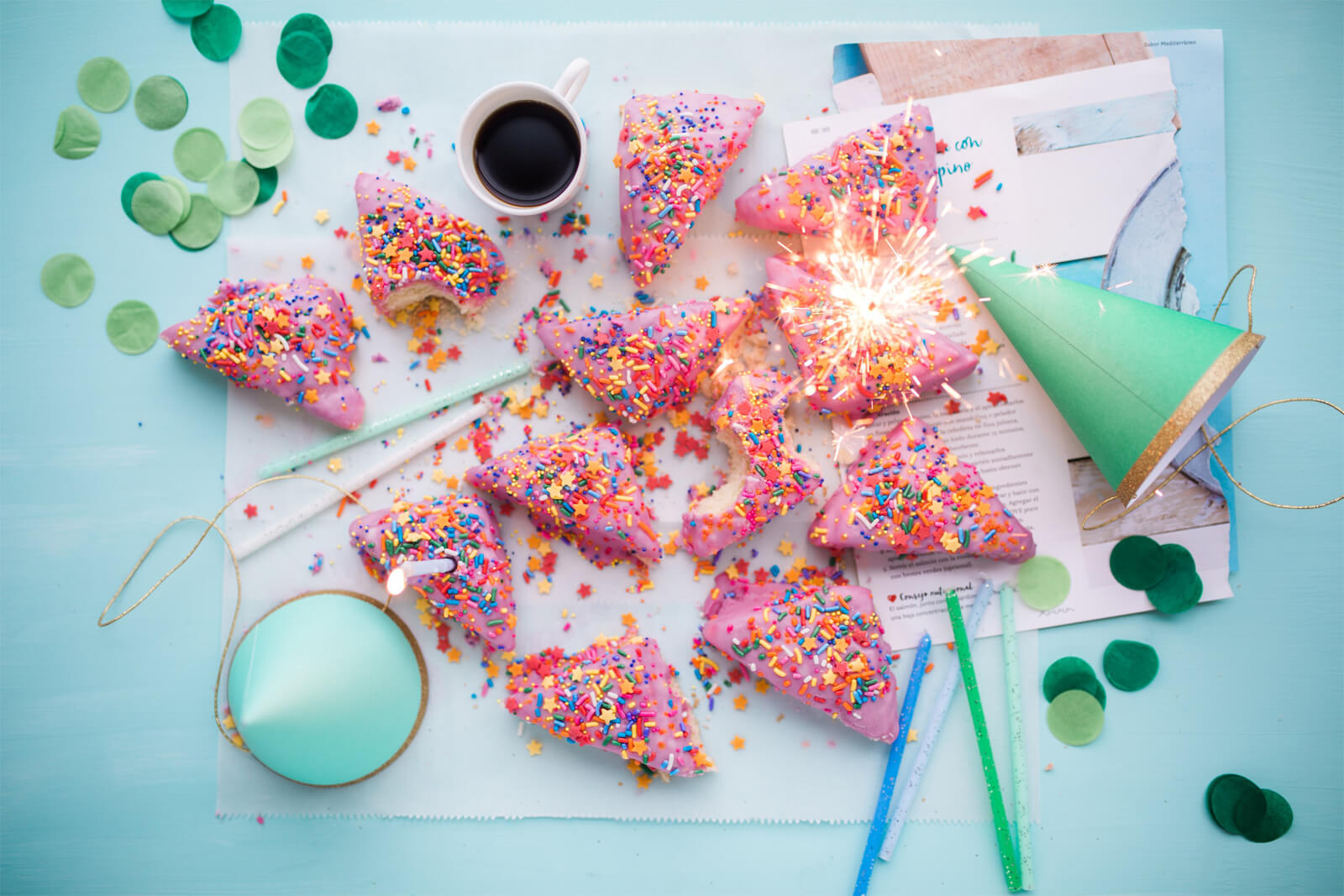 Think about reusable decor that's easy to store and pull out for another celebration in the future. So instead of opting for that "Happy Birthday" banner, choose something colorful and fun but without words, so it can be used for any occasion. String lights and candles both help to craft an enchanting ambience and can be used any time of year.
Live entertainment also goes a long way when it comes to crafting a specific ambience. Roving entertainers or theme-specific performances, like magicians or circus acts, can immerse guests into a fictional environment in a way that decorations can't.
Recycling bins should be easier to find than garbage bins
Clearly distinguish trash from recycling receptacles, and make it easy to find both. If trash cans are more readily available and accessible, guests will likely use those as default. (Bonus points for providing a compost bin!)
Post-Party Tips
Gift a green favor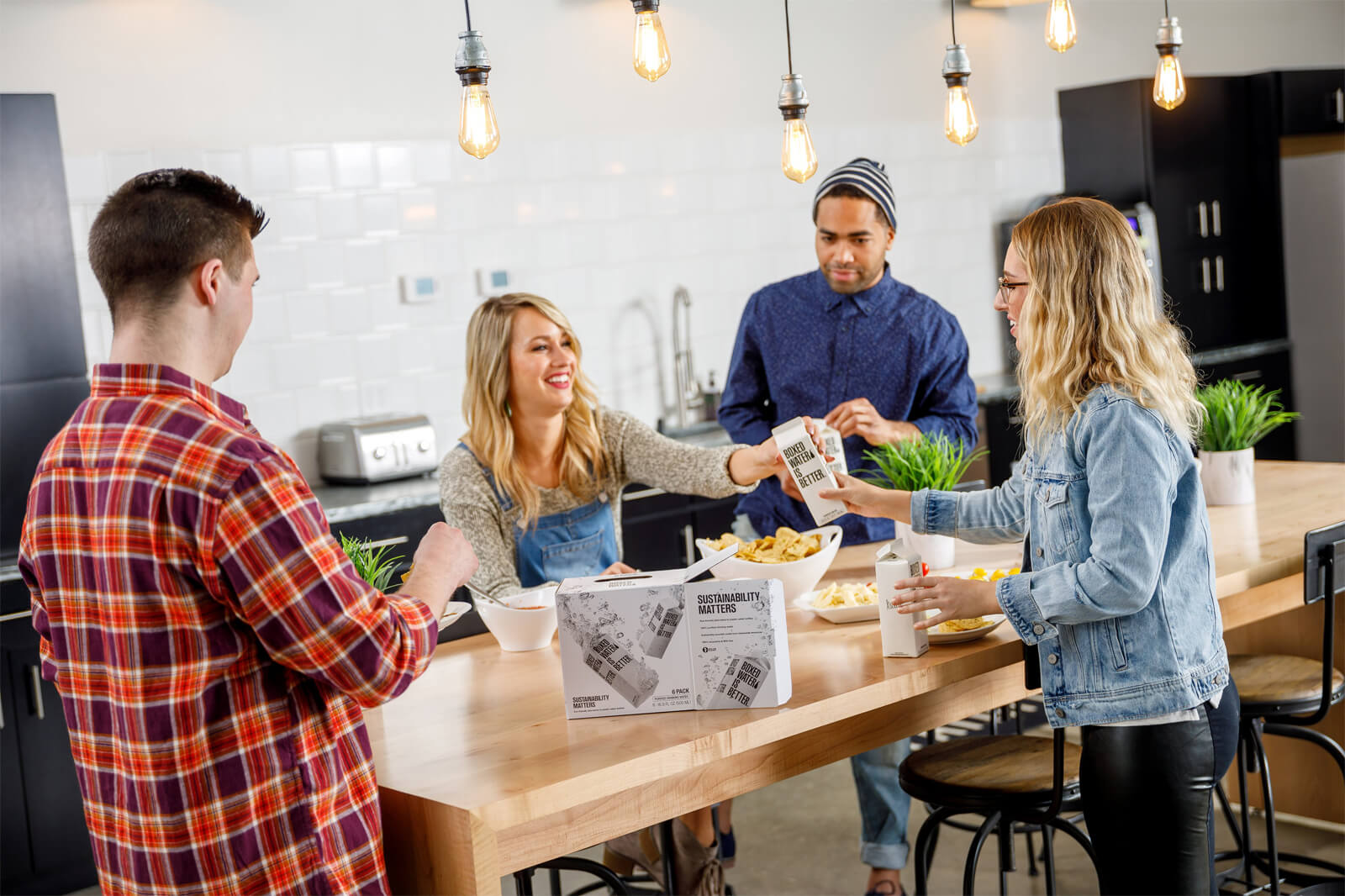 There are so many fun options for an Earth-friendly party favor. Gift guests small potted succulents or wildflower seed packets that can grow into a long-lasting representation of the celebration.
Partner with post-party charities
There are so many ways to donate the leftover pieces of your party. Charities like Repeat Roses and Random Acts of Flowers will pick up florals, rearrange them, and give them a second life in nursing homes, hospitals or hospice centers. If you're working with a caterer, ask the coordinator if it has a donation partnership with any local homeless shelters or food banks that surplus food can be delivered to.
Andrea Fowler is the site editor for The Bash, a one-stop-shop that combines fun party ideas with a marketplace of professional venues, caterers, bartenders and entertainers. Visit The Bash for more party planning advice, theme ideas and professionals to help bring your celebration together.