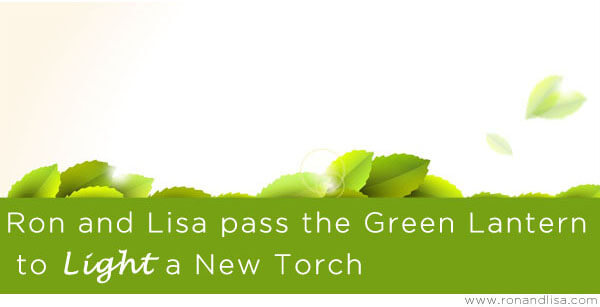 Founders Pass the Green Lantern to Light up a New Torch at RonandLisa.com, Reports Green Nest LLC
IRVINE, Calif., Jan. 5, 2012 – A small, but powerful force guarding health and the environment may ring eerily familiar to fans of a group of superheroes dedicated to protecting peace and justice.  Green Nest LLC Founders, Ron and Lisa Beres, have completed their six year mission and proudly announce the passing of the GreenNest.com e-commerce ring to CLEAN PLANET GROUP LLC. The sale was effective October 11, 2011 and the GreenNest.com site is now fully operational under the ownership of a new superhero.
Ron and Lisa Beres, "The Healthy Home Dream Team™," state that they have chosen to sell ownership of the GreenNest.com website which will continue to provide green living products and services from qualified professionals, in the tradition that the Beres team has previously established.
According to Lisa Beres, "This business move will allow us to extend our focus on our primary website, RonandLisa (http://www.RonandLisa.com); an online portal of information on eliminating indoor toxins while helping consumers find the safest products for their home and family." The site contains editorial contributions from both Ron and Lisa Beres, such as an online quiz to determine your healthy home IQ, how-to videos and a plethora of educational articles.  Short on time?  Ron Beres advises reading their affordable recipes for cleaner air on a dime, learn how to safeguard your home for the holiday season or browse indoor air quality topics such as "3 Reasons to Leave Your Shoes at the Door."  If your company is interested in the Bereses leaping your product in a single bound to a dedicated and like-minded audience, the site also works with approved manufacturers to offer product sweepstakes, reviews and advertising options.
The Bereses are both Certified Green Building Professionals, Certified Baubiologists™, professional speakers and published authors.  The healthy home experts are authors of "Just Green It! Simple Swaps to Save the Planet and Your Health (Running Press)."  Additionally, Lisa Beres is the author of a children's book, "My Body My House." The Beres have become media darlings championing the cause of creating healthy homes via their 9 national television appearances including "The Rachael Ray Show," "The Doctors," "Today Show with Matt Lauer" as well as appearances on dozens of local and syndicated television networks.  The Bereses have been media spokespeople completing a thirty-city national television media tour and nationwide speaking tours for both Sanyo North America Corp and Lowe's Companies, Inc.
While the RonandLisa.com site is already well established, the Beres' plan to work regularly to enhance the content; citing the fact that according to a 2011 Deloitte study, consumers list safety as their primary concern in relation to household products. Over 66% stated that their concern for personal care and home care product safety has grown in recent years.
The Bereses are available nationwide for speaking and television engagements.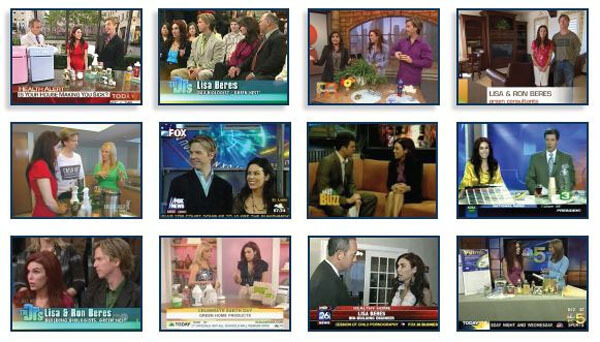 Contact:
Ron or Lisa Beres
Green Nest LLC
Tel: 949-387-3806
Fax: 949-748-3805
Media@RonandLisa.com