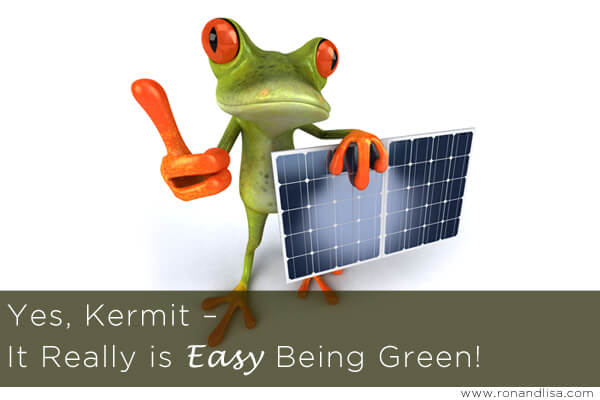 It goes without saying that, today, it's so easy being green – especially when it pertains to our homes.  It is only a matter of time until, as a society, we are collectively embracing green construction as a norm rather than a luxury.  In fact, a recent  Yahoo! Real Estate study found that 50 percent of 1,545 U.S. adults polled said being green is a requirement of their dream home.  With California paving the way, more homeowners are turning to green remodeling as a way to protect what they value the most—their families, communities and environment.
Why Green?
You really can have the best of both worlds. Today's green construction emphasizes quality, beauty, comfort and health—the health of people as well as the health of the planet.  Moreover, because green homes also emphasize savings—less money is spent on energy and water, fewer building materials wind up in landfills and greenhouse gas emissions are reduced- you benefit from not only from quality construction for a longer lasting home, but from a home that's less expensive to maintain.
Now, Los Angeles County homeowners can obtain a GreenPoint Rated label for their home. Whether you've already completed a green remodel or are planning to get started soon, the question many homeowners face is how to achieve peace of mind knowing that their remodel has been performed to proven environmental standards. Introducing the Green Label Rebate program which connects trained professionals and provides financial opportunities to help cover the costs.
How it Works
The GreenPoint Rated label is the gold standard for green homes; the mark of quality for green home upgrades. When you participate in GreenPoint Rated, your home receives points for green home improvements. When your home earns the required minimum point values, it is awarded the GreenPoint Rated label and is eligible for any of the rebates listed HERE.  The label verifies that your home upgrade was installed according to proven green standards, and can improve your property value at time of sale. Like a report card, the label assigns points based on five categories: energy efficiency, resource conservation, indoor air quality, water conservation and community benefits.  All types of homes in California are eligible for a rating, whether newly constructed, remodeled, single family, or multifamily. This program allows you to receive recognizable third-party verification that assures all work on your home has been done correctly. To date, California's 10,000 GreenPoint Rated homes have saved over 112 million gallons of water, and have avoided nearly 9,000 tons of greenhouse gases. That is equivalent to taking over 1,500 cars off the 405-freeway for an entire year!
Is it Really Easy?
Yes, Kermit.  And, now through the end of 2012, Los Angeles County homeowners who own a green home or are doing a green remodel can apply for the green label rebate and receive up to $2,000 to cover the cost of getting a green label for their home.  Homeowners who still need to make upgrades in order to qualify for a GreenPoint Rated label can get additional rebates through Energy Upgrade California towards their energy efficiency improvements—typically the most intensive piece of a green home upgrade.
How Do I Begin?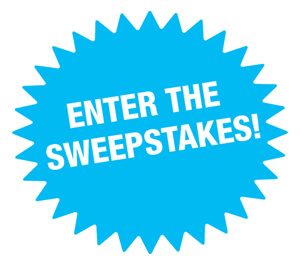 Take advantage of this incredible opportunity while it lasts! Or, better yet, win your own GreenPoint Rating in our Green Label Sweepstakes valued at $2,000.00!  Enter each day now through May 9, 2012.
For more information, visit www.EnergyUpgradeGreenLabel.org or, call the hotline at 1-888-40-GREEN, ext. 602.  You can also browse the gorgeously green gallery of homes where efficiency + sustainability + reclaimed + recycled meets remarkable!