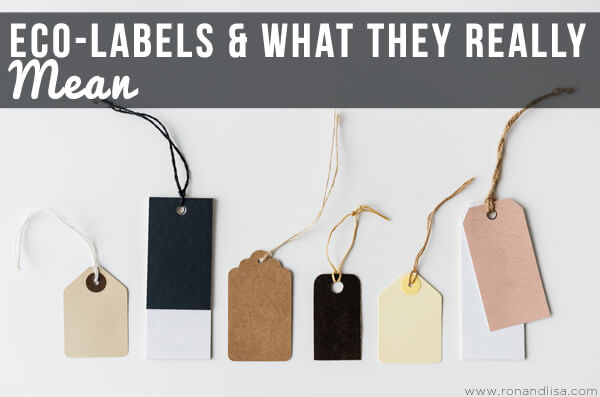 Nowadays, many products boast some type of eco-label. Although these labels can be found on a variety of products ranging from household goods and cleaning products to personal care, food and building products, quite often we're confused about what they really mean and their legitimacy. Not to be confused with generic marketing terms or a pretty green leaf, these certified labels are often accompanied by symbol or logo and indicate that product which carries it is produced in a way that limits negative impact on animals, health and / or the environment.
Obtaining an eco-label for a product is voluntary by the manufacturer and it is granted by an independent body. After the third-party confirms that the product is produced in accordance with the eco-labeling requirements, the producer is allowed to showcase the eco-label on their product.
Since eco-labeling carries many benefits, many manufacturers choose to get certifications for their products and pay extra for this benefit. Products labeled in this way are anticipated as eco-friendly in the marketplace and are more easily distinguished from the competitors. Additionally, eco-labeling eases the sometimes confusing and overwhelming process of buying green for consumers who wish to make more environmentally-friendly choices.
Related Articles:
New Car Smell – Not So Sweet!
Meet Fisker: A New Kind of CARma
The SMARTest Car on the Block!
Unplug & Recharge with the Power of Nature
Climate Change: Fact or Fiction?
PVC: THE POISON PLASTIC! Get Safer Supplies & Back to School Guides
Do You Know What's Lurking in Your Child's Classroom?
Green Product Labels 101: How to Read Between the Blurred Lines
4 Sexy & Sustainable-Summer Must Haves for Her
The Incredible Shrinking House: How Small Can You Go?
Check out the infographic below and discover details about various eco-labels around the world.