by The Dabblist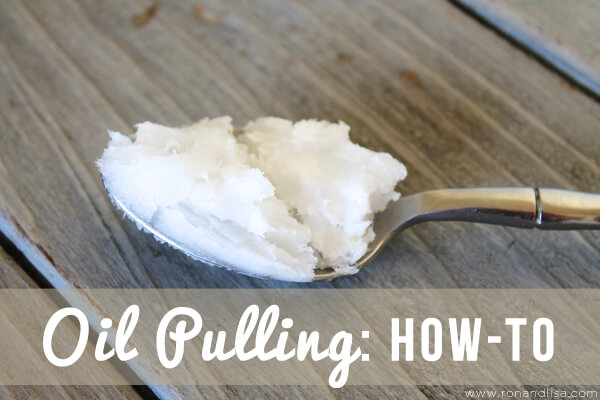 Over the past 6 months, I've whitened my teeth, improved my gum health, freshened my breath, sped up my metabolism, and improved my mental focus by doing just one simple thing each morning.
Oil Pulling.
Oil pulling is an ancient Ayurvedic practice of swishing oil (usually sesame or coconut) in your mouth to pull out toxins and bring your body back into alignment. I've read many testimonials from people who have experience numerous benefits from oil pulling including: clearing up of acne, headaches, arthritis, liver problems, and even hormone imbalances.
How Do You Do It?
1.) First thing in the morning, place 1 tbsp oil in your mouth and start swishing it around.
2.) Swish for about 15-20 minutes. I find it's easier to keep my mind off the oil by meditating, doing dishes, or making the bed.
3.) When finished, spit the oil into the trash. Avoid spitting into the toilet or sink as the oil will clog the pipes and – since it will be full of toxins – these can eventually end up back into the water system.
Related Articles:
Ban Exercise Excuses: Build a Better Body from Home
Sip on This! Coffee Colonic: A Dynamic Detox
It's Not You, It's Mercury in Retrograde! 4 Tips to Turn Your Life Around
10 Natural Headache Remedies You Can Do Yourself
Thermography or Mammogram? 5 Points of Comparison
Discover the Best Workout for Your Personality
5 Reasons Holistic Dentistry Is Gaining Popularity
3 Useful Gadgets for Monitoring Your Health
Earthing: Healing Power Right Under Your Feet
After spitting it out, immediately brush your teeth and perhaps use a little natural homemade mouthwash afterwards or rinse with a sea salt solution. That's it, you've oil pulled.
Have you tried oil pulling? Have you seen any benefits from it? Let us know in the comments below and be sure to stay tuned for Lisa's big x-ray reveal of her mouth – before and after oil pulling for 30 days! You don't want to miss this!
Like this tutorial? You can find more beauty recipes and wellness DIYs on The Dabblist.