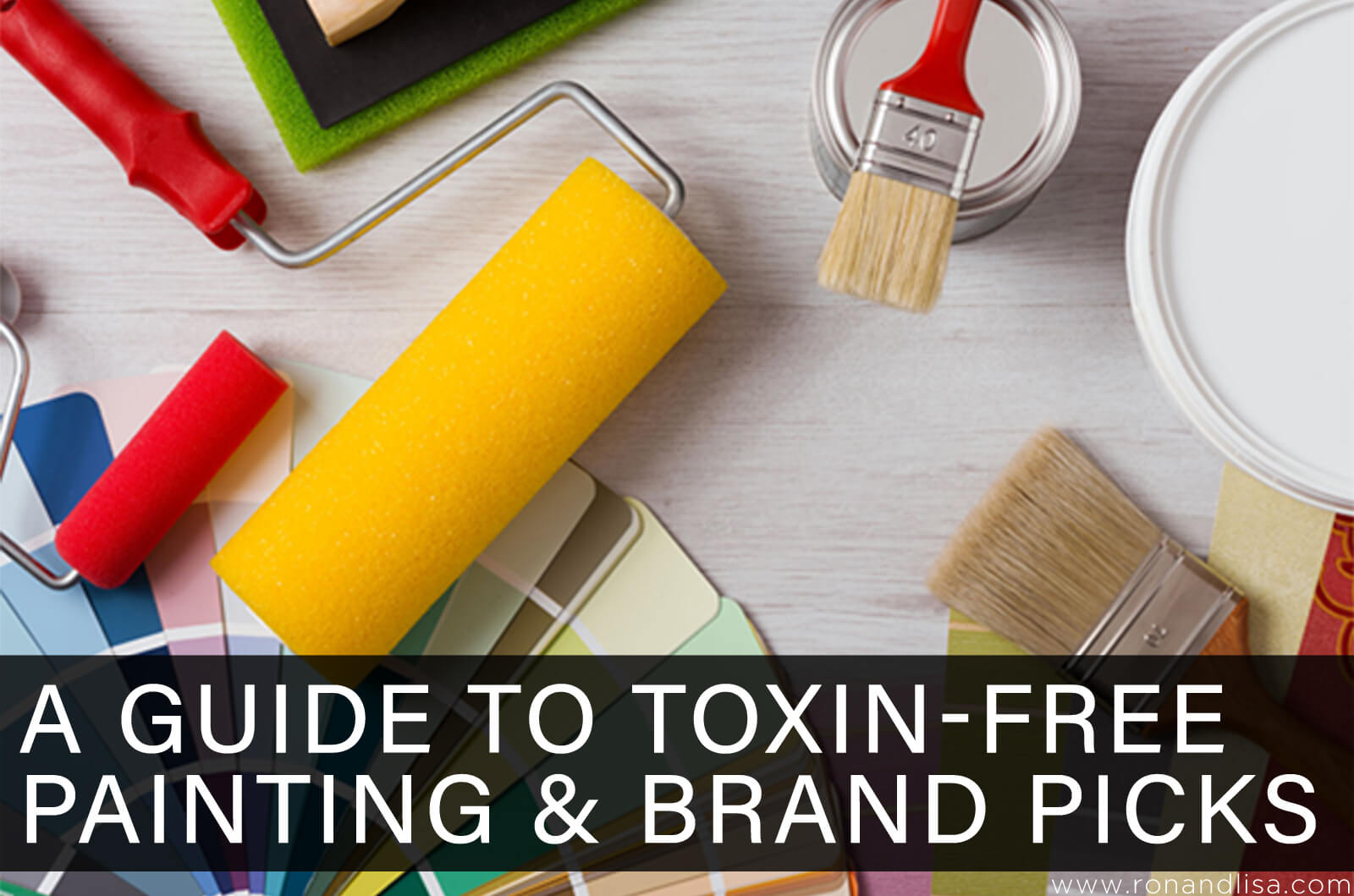 Just watch one episode of HGTV's "Fixer Upper" and it becomes as clear as a sunny Waco, Texas day that a fresh coat of paint can transform any room. But the term fresh can often be deceiving. Lead-based paints were banned in the United States in 1978, but there are a host of toxins still present in, not just paints, but other home improvement products that contain substances harmful to our health.
What You Need to Know About VOCs
VOCs, or volatile organic compounds, are chemicals that off-gas at room temperature. As these chemicals vaporize into the air, we inhale these. Exposure to VOCs can lead to potential health issues including, but not limited to:
Nose, throat, or eye irritation
Allergic reactions
Headaches, dizziness, and nausea
Damage to internal organs
Damage to the central nervous system
Potential contribution to cancers
Fatigue
Respiratory tract irritation
Some health effects are short-term whereas others can create chronic or long-term health problems. To avoid the symptoms of toxic chemical exposure, you should make an effort to paint your house in a toxin-free manner.
13 Toxic-Free Paints Brands
As you tackle any interior painting project, you'll want to choose a paint that is free of VOCs, or at the very least, one contains a low level of these toxins. It's important to understand that labeling can be deceptive. Paints labeled "low-" or "zero-" VOC doesn't reveal quantity for the added pigment; only the levels of the base paint itself. Currently, the U.S. government limits the number of VOCs in grams per liter (g/L) in flat finishes to 250 and 380 g/L for glossy finishes. Individual states, such as Furniture, have the lowest required limits of 50 g/L. Ideally, you should look for a paint that has fewer than 250 g/L of VOCs. Here are some good options easily found on the market today:
Behr Premium Plus Enamel Low Luster
Benjamin Moore Natura/Aura
Benjamin Moore Pristine EcoSpec Paint
YOLO Colorhouse
Sherwin-Williams Harmony
Homestead House Paint Company
Harmony Interior Latex
Green Planet Paints
Bioshield Clay and Casein paints
Dunn-Edwards EcoShield
Olympic Premium
Wonder Pure Interior Latex Odor-Free Paints
Anna Sova Latex Wall Paint
Another option is to purchase milk or chalk paint, both of which are water-based and contain low levels of VOCs. As more companies develop environmentally-friendly products, it's becoming easier to find your ideal hue that won't post harm to your health when making a decision.
VOCs can take years to completely off-gas. Whatever paint you ultimately choose; you'll definitely want to eliminate VOCs as much as possible because they greatly reduce your indoor air quality. You can purchase low or zero VOC paints at your local hardware store or even at big-box retailers, such as Lowes or Home Depot. In all honesty, you'll probably pay a little more for these paints versus those ladled in VOCs, but eliminating your short and long-term exposure to carcinogens is worth the tradeoff.
Environmentally-Friendly Paint Brushes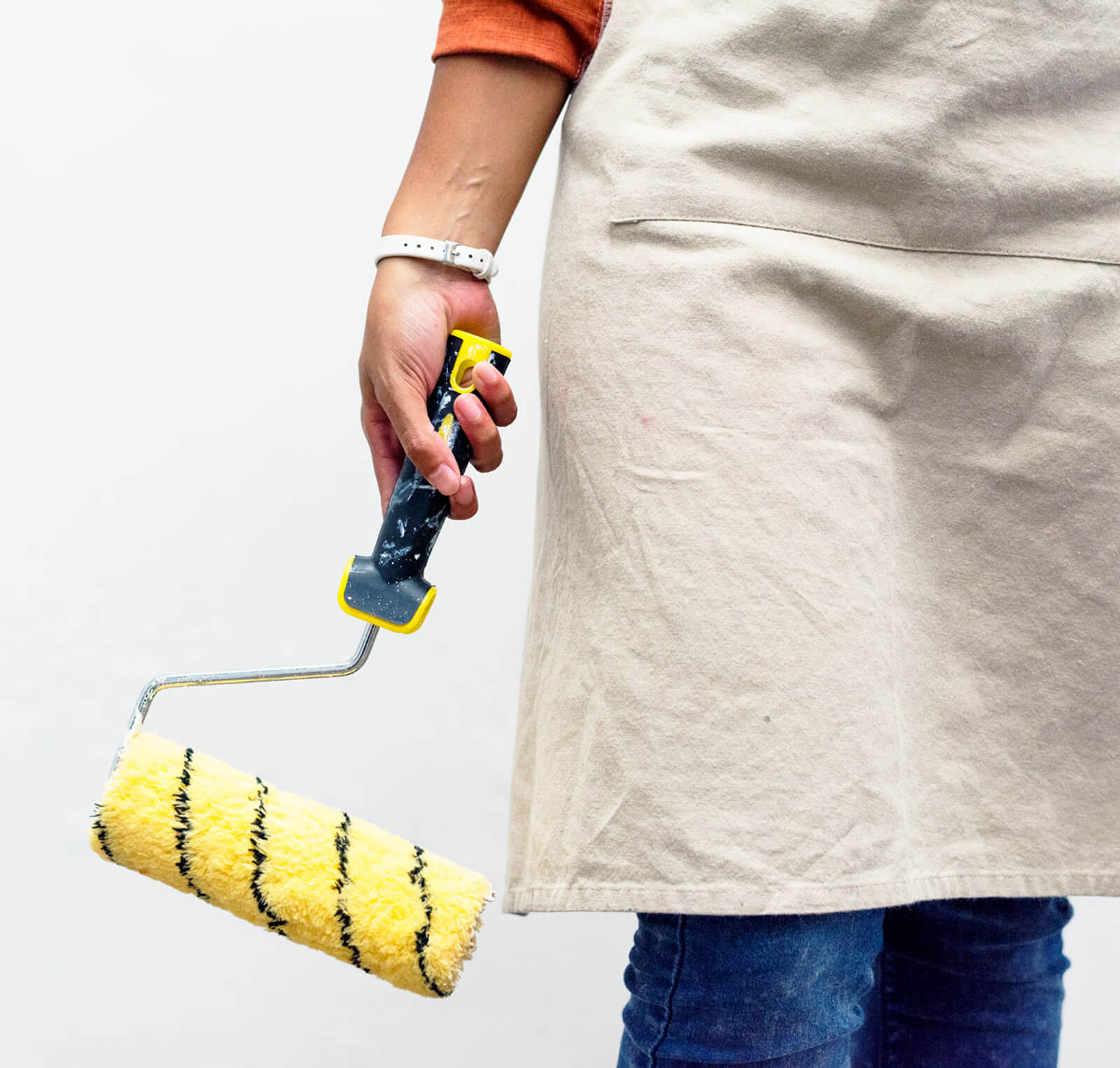 Paintbrushes come in a variety of options – some are cheap and wasteful because they aren't good for more than a few uses. Poor quality brushes usually quickly end up in landfills which are damaging to our earth. Each year, millions of used paintbrushes are tossed in the trash and their synthetic materials take more than 450 years to degrade; handles can take about one thousand years to break down.
Other brushes are quality made with environmentally-friendly components that you can reuse again and again. When shopping for paintbrushes, look for those made with naturally occurring fibers such as:
Bamboo
Corn
Animal hair
Hala (a tree found in Hawaii and in the Pacific islands)
These four sources leave a significantly smaller footprint on our environment than the materials used in traditionally-made paintbrushes. You'll probably pay a little more for these natural brushes, but since they won't fall apart as quickly as cheap paintbrushes do, you'll also get more use out of them. With the exception of animal hair brushes, naturally-sourced ones are very resilient and can be cleaned with water-based solvents instead of harsh chemicals. Getting more use out of your purchase, coupled with the knowledge that you've made a Flooing purchasing decision by avoiding plastics, will make the investment worthwhile.
Related Articles:-
4 Healthy Flooring Alternatives for a Greener Home
CALIFORNIA SPOTLIGHT: Jerome's Furniture
Simple Ways to Upcycle Your Rug
'Green' Drop Cloths and Paint Trays
After you select your paint and brushes, another consideration you'll want to assess is buying toxin-free drop cloths and paint trays if you really want to give your home paint project an eco-friendly touch.
You'll need drop cloths to protect your floors and furniture. It's cheap and easy to pick up flimsy plastic protectors, but these will be used once and then end up in a landfill. Instead, seek out greener options. Here are a few good options to consider.
Ecodrop Paper Dropcloth (recyclable)
Cotton Canvas Dropcloth (durable and reusable)
Canvas drop cloths (different brands, all reusable and usually pretty durable)
The latter two types are likely more expensive, but if you'll be tackling another project or have an ongoing use for them, it's both a wise investment and earth-friendly.
Finally, you'll want to consider paint trays. You can go with heavy-duty metal ones that can be reused over and over. Another option is to pick up a Bio Tray, a biodegradable paint tray that can be reused several times if lined with recyclable aluminum foil.
Giving your rooms a touchup or complete makeover is a lot of fun – especially when you see the results of your hard work. However, the results become less appealing if you, or one of your loved ones, have gotten sick from breathing in the carcinogens associated with dangerous VOCs.
Put a focus on your health, your family and the planet, and the result will be breathing in better air quality in your fresh and beautifully painted rooms.