By guest blogger, Becca Piastrelli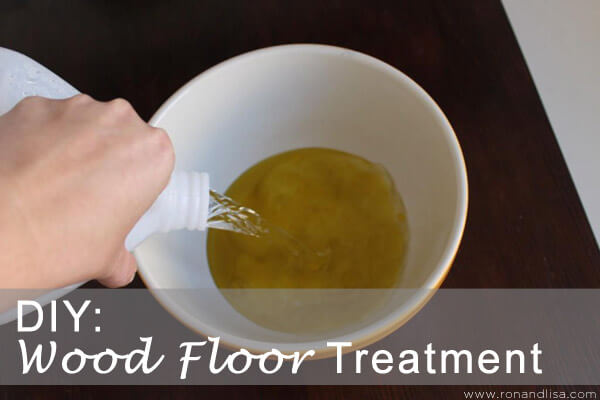 For those of you with wood floors that could use a little pick-me-up polishing, it's easier than you think to do-it-yourself. The combination of anti-bacterial white vinegar with wood preserving olive oil will work wonders on your precious flooring. Add in some essential oil (I enjoy the refreshing scent of lemon) and your floors will smell as good as they look.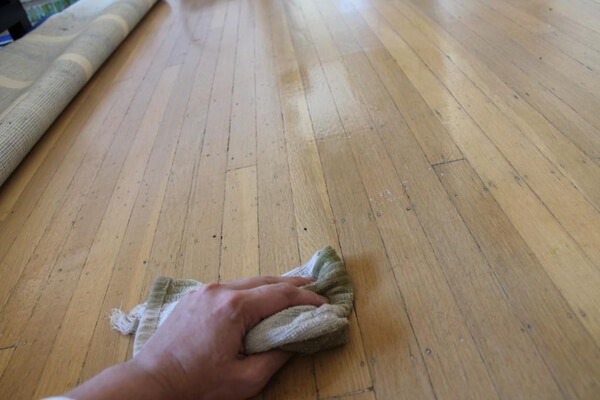 DIY Wood Floor Treatment
¼ c. olive oil
1/3 c. white vinegar
12 drops lemon essential oil
5 c. hot water
Related Articles:-
Don't Let Fresh Paint Ruin Your Fresh Air
4 Healthy Flooring Alternatives for a Greener Home
CALIFORNIA SPOTLIGHT: Jerome's Furniture
Simple Ways to Upcycle Your Rug
Combine olive oil and white vinegar in a deep bowl. Add in the hot water and the drops of lemon essential oil. Grab a mop or a cloth rag, and start polishing. You'll want to make sure you spread the mixture nice and thin and leave time for the wood to dry thoroughly. If the floor is too slick after polishing, wipe with a dry cloth to soak up any remaining oil.
Like this tutorial? You can find more healthy home recipes and wellness DIYs on The Dabblist.