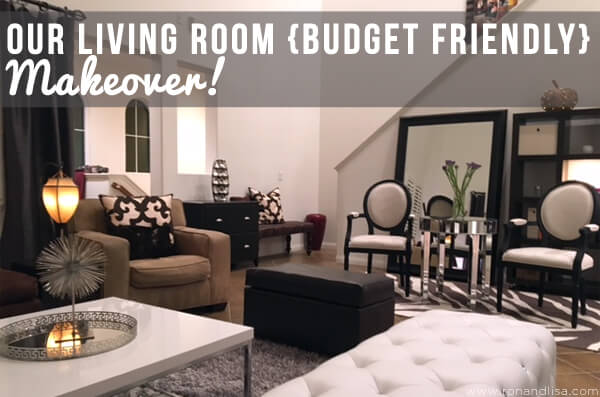 If you're a frequent Pinner or Houzz visitor, then you've likely been inspired to update the look of your home's interior; especially your window coverings. From shutters and blinds to drapes or shades, this simple swap can pack a powerful design punch to the aesthetics of a room. But, while designers and architects make it look sooo simple, navigating online stores and trying to get the perfect fit for your windows can get a bit hairy. Add to that, the cost of shipping (and returns?) or trips to the store that can take a toll on your wallet and your time.
Professional Designs at Budget Prices
Here's a solution that I know you're gonna love. The people at Budget Blinds take the guess (and mess) work out of your home design project. As the nation's #1 window coverings franchise, they offer free in-home consultations, expert measuring and installing (yippee) and a No Questions Asked Warranty. They'll even bring samples and swatches of all types of blinds, fabric, solar (to save some green) and roman shades, plantation/wood shutters, curtains and custom draperies right to you, so you can see how they look in your home before you buy (what I call, try before you buy). They'll measure your windows, do the ordering, inspect your window coverings on delivery and install them perfectly. If you're not 100% ready, you can start by ordering up to ten free swatches to get those creative juices flowing just in time for your upcoming holiday party!
Shades of Grey
So, we were stuck in a small design-time-warp (I know, former interior designer) with red in serious need of rehab. It was driving me batty to look at everyday. But, like I say about getting red out of hair, the same applies to interiors…it's no easy feat. But, with help from the peeps at Budget Blinds, I was able to transform my space from red to grey. I stuck with solid silk charcoal drapes since I already had the appropriate hardware in place. I also always order them longer so they can puddle at the floor for a more elegant look. Ron and I love the new Zen feel of the space and this was accomplished without even one drop of paint (oh, that's coming soon). You can see the results here: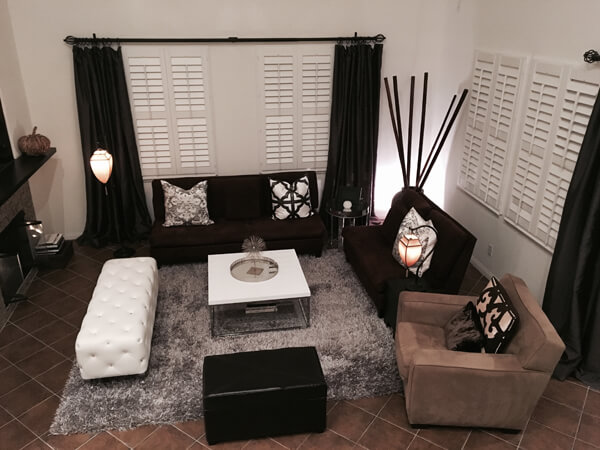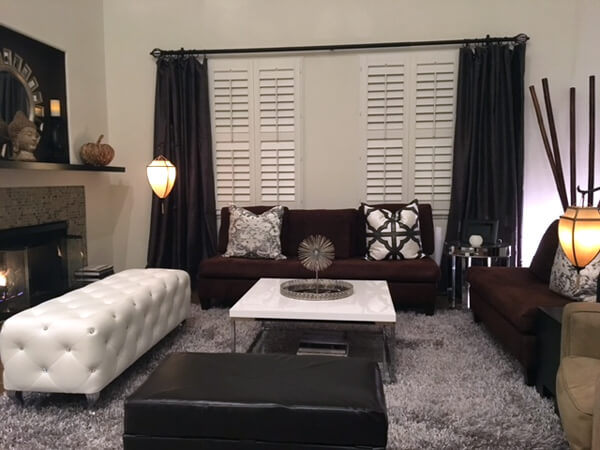 Giving Back: Homes for Our Troops
Budget Blinds isn't just about profits. In fact, they've partnered with Homes for Our Troops (HFOT), a national non-profit that provides specially adapted, mortgage-free homes for severely injured Veterans who served in Iraq and Afghanistan. Through this partnership, Budget Blinds will provide window coverings across the country in every HFOT home over the next three years with a goal of donating $1,000,000 in cash, product, and services to Homes For Our Troops. If you or someone you know is a vet that would like to apply, visit Homes for Our Troops. You may also participate by making a donation today. Watch now:
It really doesn't need to take an entire team or a ton of money to refresh your space. Just a few small changes – like window coverings – will have you seeing a whole new view!