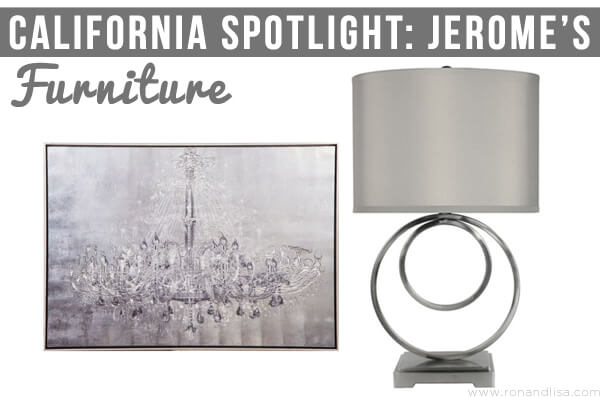 There's nothing like acquiring a new piece – or entire collection – of furniture to update the look of your home's interior décor. As a former interior designer myself, I can attest, even a simple change can breathe new life into your living space.
Seeing is Believing
Like most things, all furniture is not created equal. Some companies are focused on quick profits, a fast turn around, and cheap materials. On the contrary, some businesses are family owned and operated, offer eco-friendly materials and sustainable Wood Floor options while going above and beyond with complimentary interior design services from professionals and state-of-the-art room planning software. With their new virtual reality app, Jerome's Furniture has created the ultimate online shopping experience by taking out the guesswork so you can see what your favorite piece of furniture, art or accent item will look like in your home…before you buy! Just download the Cimagine3D app to your Smartphone or tablet, scan your room (or rooms) and see the transformation for yourself:
Personally, I'm visualizing this Chloe Bed in our master bedroom. Not so sure if Ron is enjoying the app as much as me – hehe.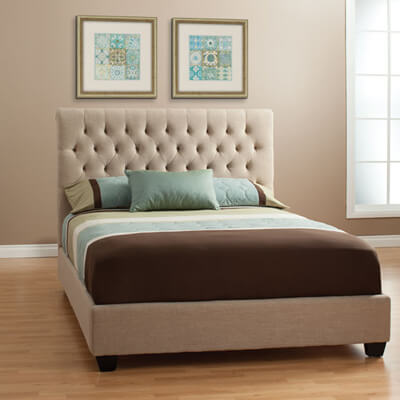 Family Owned + Community Focused
Founded in 1954 by Jim & Esther Navarra, Jerome's Furniture is still owned and operated after sixty years by the Navarra family with twelve convenient locations throughout Southern California including San Diego, Los Angeles, Inland Empire, and Orange County. My fellow Angelino's will enjoy the fact that they offer same day delivery and furniture removal services. Buy your furniture from Jerome's and for an extra $75 they'll pick up your old furniture in partnership with the Salvation Army and provide you with a donation receipt for tax purposes. It's a win-win! See how it works:
Eco-Friendly & Sustainable Furniture Options
Ron and I recently added the Silver Circle Lamp and the Silver Chandelier artwork accents (see above images) to our own home and took advantage of the online tracker that provided our order details with up-to-the-minute information on our delivery. Jerome's offering financing, custom fabrics and even an online virtual tour of their showrooms. Take a peek at the Laguna Hills store near us HERE. From modern comfort to rustic minimalism, Jerome's Furniture uses eco-friendly foam cushioning many of their mattresses as well many furniture items including:
Related Articles:-
Don't Let Fresh Paint Ruin Your Fresh Air
4 Healthy Flooring Alternatives for a Greener Home
Simple Ways to Upcycle Your Rug
A Guide to Toxin-Free Painting & Brand Picks
Money Saving Bloopers
Not limited to the end credits of feature films, bloopers happen in every industry and Jerome's' Furniture passes on the savings to you. According to owner, Jerry Navarra,
"You'll find Bloopers" at most Jerome's locations. You know, overstocked, blemished, and my "what the heck was I thinking?" furniture. And Prices? I've cut 'em to the bone to make sure these "Bloopers" go fast. But they're mostly one-of-a-kinds… so when they're gone they're gone!
Jerome's offers furniture for every room in your house including kids, office and even outdoor spaces. If you live in southern California, be sure to stop by one of their showrooms for a visit (or browse online from the comfort of your home). Don't forget to sign up for their e-newsletter to receive a free digital copy of their HOME magazine! Got a favorite piece you want to share? Let us know in the comments below.
Save