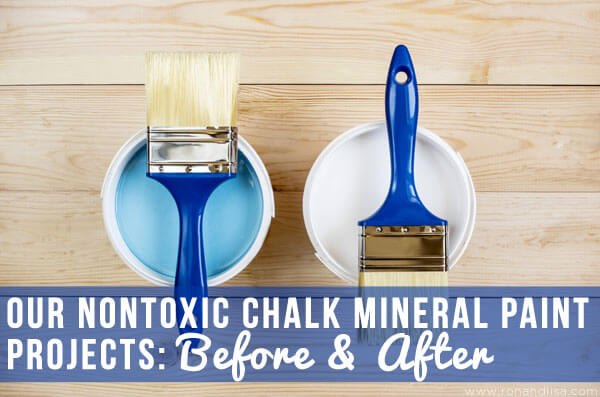 If you entered our Color Your World Healthy Sweepstakes, then you already know about the amazing, zero-VOC and nontoxic chalk mineral paints from the Dixie Belle Paint Company. With forty two gorgeous colors to paint over just about anything your heart desires (with no sanding or priming required), I had to try them for myself.
If you've been following us on Instagram, then you know we've been transforming our house into sustainable shades of gray and saying sayonara to our prior and oh-so dated, red palette. So, rather than disposing of perfectly good vases, I did what any green geek would do…I upcycled them with a fresh coat of healthy paint. I also used the Clear Coat in Satin Finish to give the vases a smooth texture and finished look. The Dixie Belle Paint Company also offers this in gloss, which is a really nice option for more modern interior styles. There truly were zero fumes which allowed me to paint indoors after laying down some recycled newspaper on our dining room table.
The Dixie Belle Paint Company is family owned and operated right here in the good 'ol USA! While I'm no Matisse or Renoir, I sure had fun giving my old items an inspired new look. Take a peek for yourself.
Chalk Mineral Paint Projects: Before / After
Red Vase Painted with Manatee Gray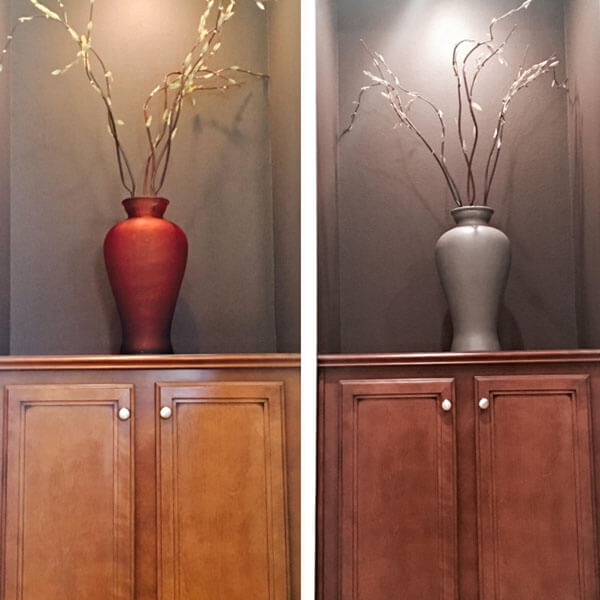 Orange Vase Painted with Hurricane Gray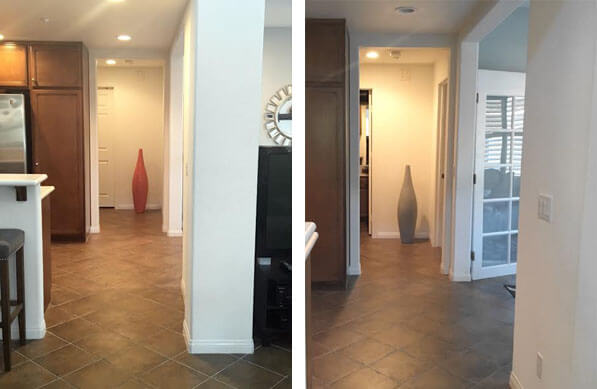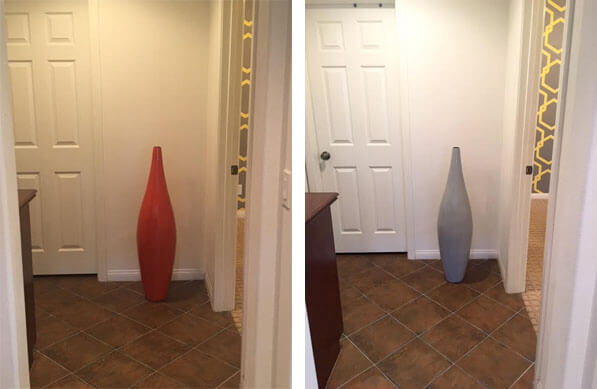 We hope this encourages you in the new year to think about how you can make something old new again with a simple brush and jar of toxic-free chalk mineral paint (available in three convenient sizes).
Did you create anything using Dixie Belle chalk mineral paint? We'd love to hear about it in the comments below and see a link to your masterpiece!
Just so all of this makes sense to you, there is a method to this gray madness! Here is a shot of the living room (so you understand how the new gray colors are tying in together. It's hard to get the perspective from the above before/after photos).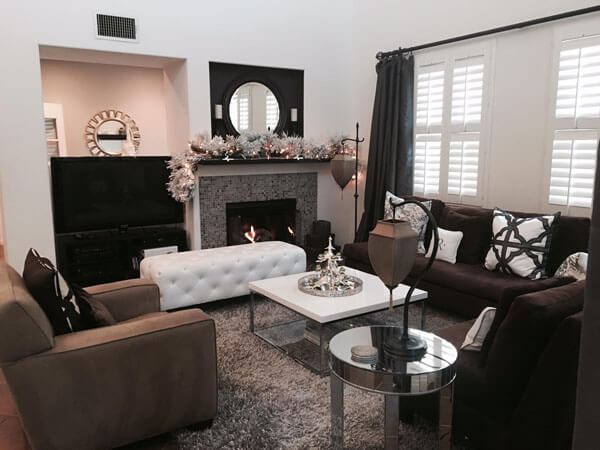 Here is an interesting article on What Your Home's Colors Say About You.
Save