By guest blogger, Ashley Lipman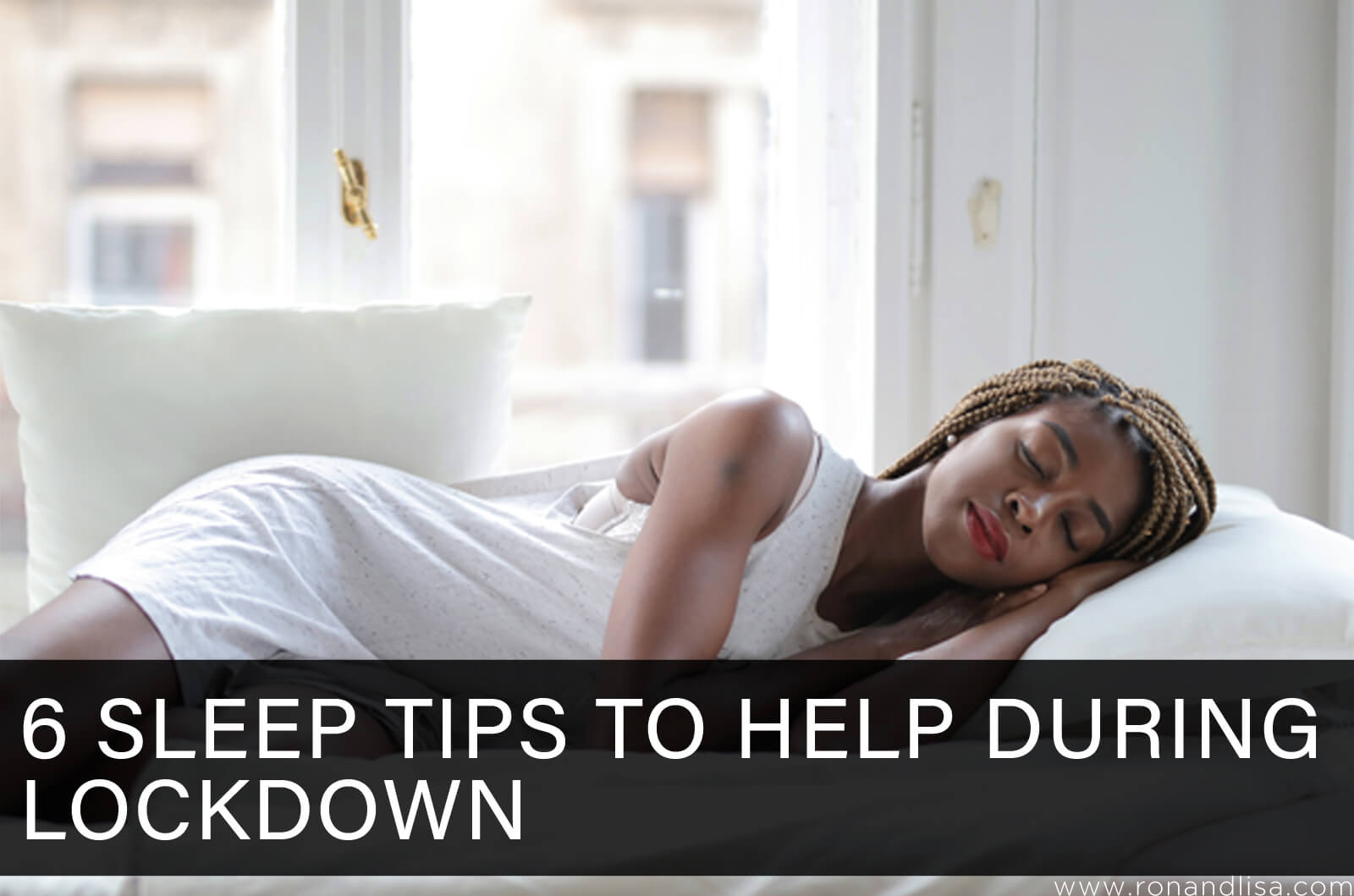 The worldwide lockdown and the COVID-19 pandemic have wreaked havoc on numerous people's lives, including their schedules, and sleeping patterns. Insomnia has become so common during the pandemic that coronasomnia has emerged as the latest buzzword.
If you find yourself struggling to obtain quality sleep or are suffering from insomnia, keep on reading. Below are several techniques to help you achieve optimal rest during the remainder of the lockdown.
Why We're Struggling to Sleep During Lockdown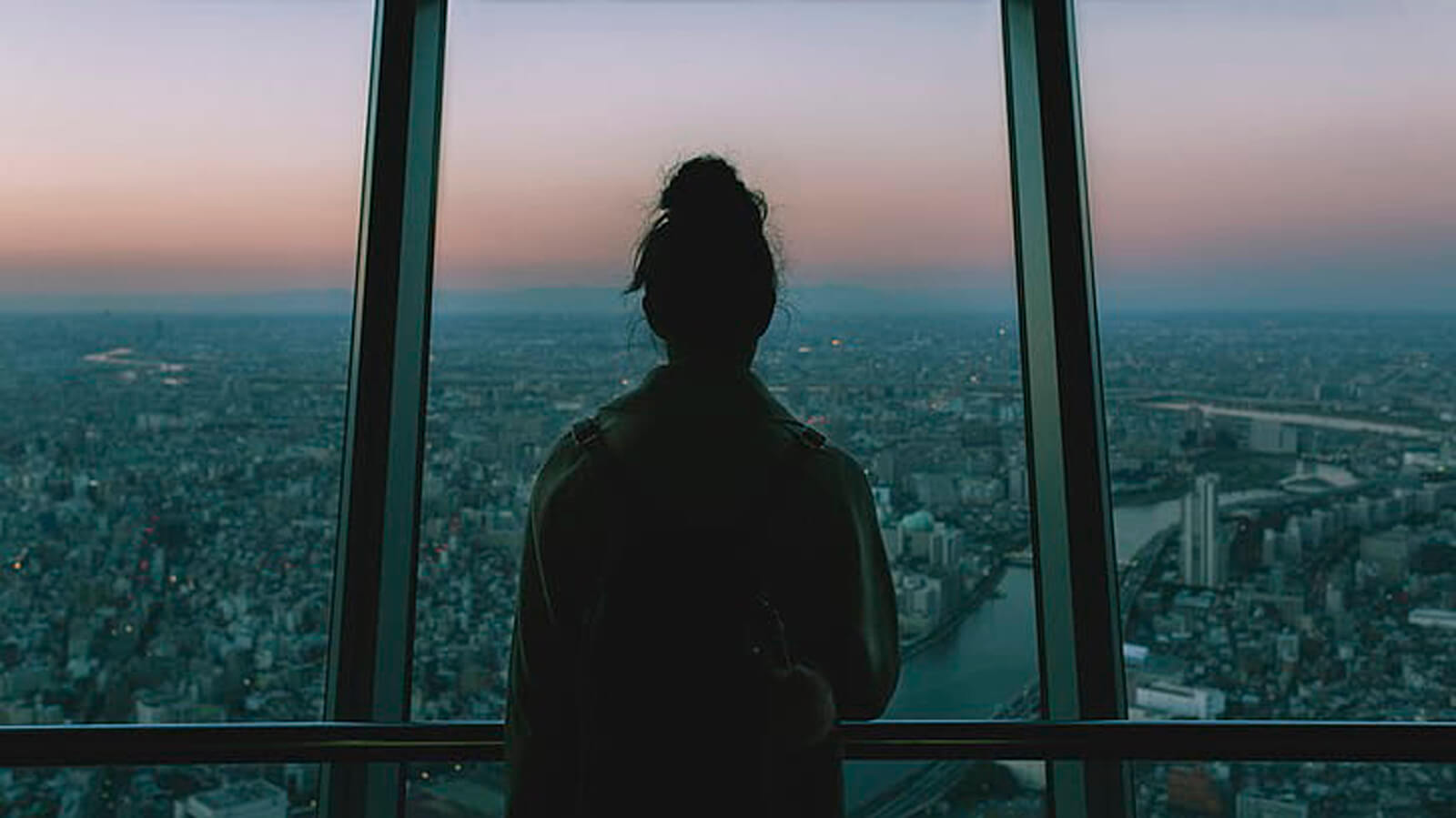 Due to the pandemic and stay at home orders, many people are struggling to sleep soundly. While the lockdown doesn't affect everyone the same way, people of every age are facing significant challenges with getting adequate sleep or not being able to fall asleep; the disruption of our lives and daily routines being one of the most significant culprits. It's easy to stay wrapped up in a cozy bed the entire day if you don't have a reason to get up and head off to school or work. Anxiety, depression, and worry can also affect the quality of one's sleep.
In addition, you're likely exposed to more screen time than normal. This can involve binging on movies, the latest Netflix series, or spending additional time on the computer for work or video calls. Unfortunately, many of us also get caught up in checking the latest news online, which can directly increase anxiety levels.
Whether you're dealing with one, several, or none of the issues above, a disrupted sleep cycle is never good for one's health.
Why Healthy Sleeping Habits Are Essential During Lockdown
The pandemic is creating a lot of emotional, physical, and mental stress. Getting proper sleep has a wide range of benefits that can help one cope with the lockdown, including:
Enhancing brain function
Boosting your immune system
Improving mental health
Helps with depression, anxiety, and PTSD
Improves your mood overall
By obtaining a good night's rest, it's easier to cope with the stresses of lockdown and the pandemic.
Best Ways to Get Better Sleep
Here are six tips to enjoy improved rest during the lockdown, effectively deal with stress, and make enhanced adjustments to your sleeping habits.
1. Establish a Sleep Routine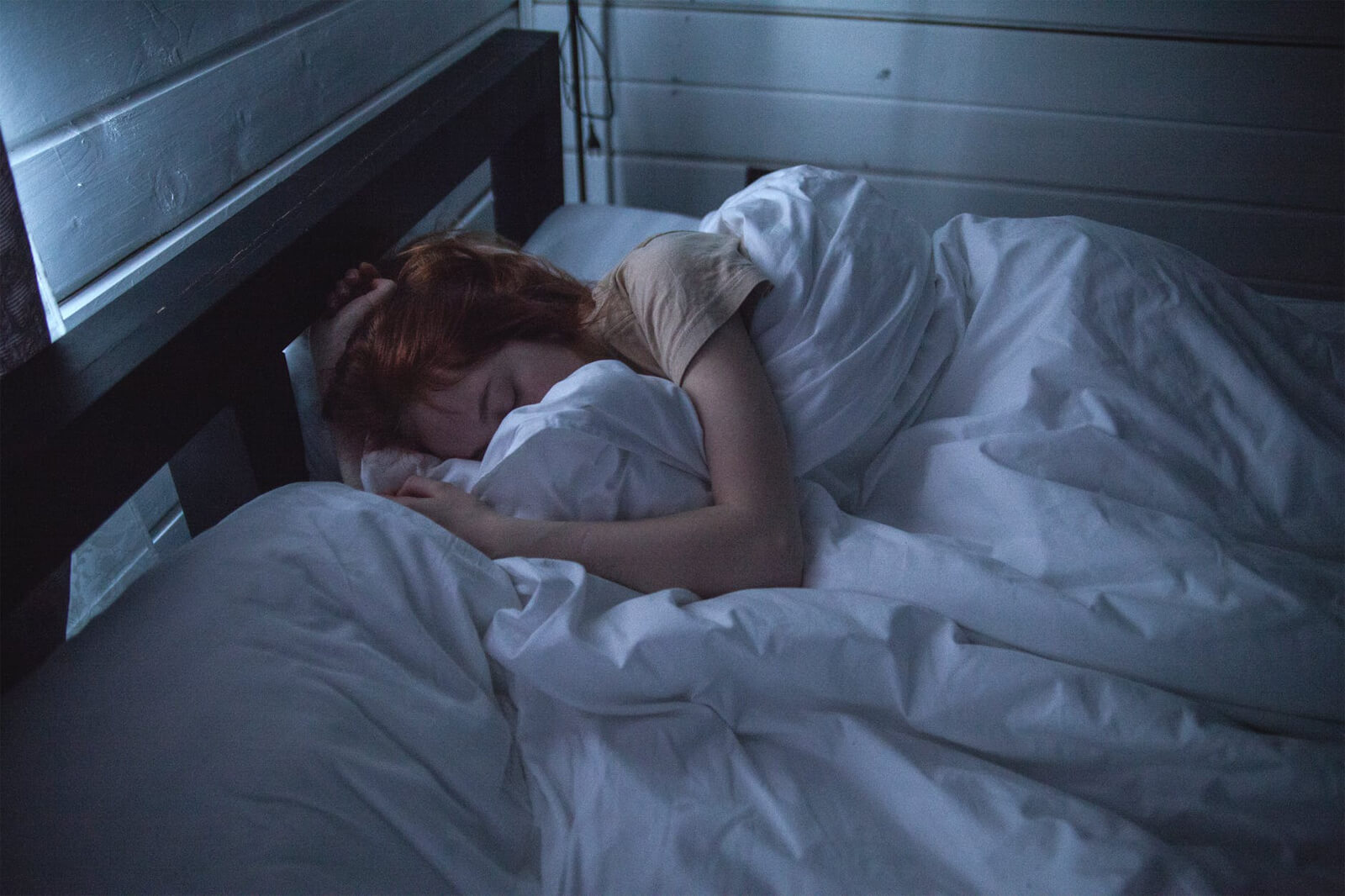 Many of us have become extremely lax during the lockdown; not setting alarms, staying in pajamas or sweatpants all day, and sidestepping a routine. These are a few of the biggest mistakes we can make.
It's essential, rather, to create and stick to an evening sleep routine. Go to bed at the same time every night and do your best to get up at the same time each morning. Following a routine can improve sleep, but will also help you to feel more productive and optimistic during the day.
2. Practice Healthy Eating Habits
Step away from the fridge. When you're bored or feeling down, it's easy to stroll to the fridge to grab an unhealthy snack which can result in sleep disruptions. Try to eat as healthy as possible, and make sure you stay hydrated with purified, filtered water throughout the day.
3. Spend Time with Your Partner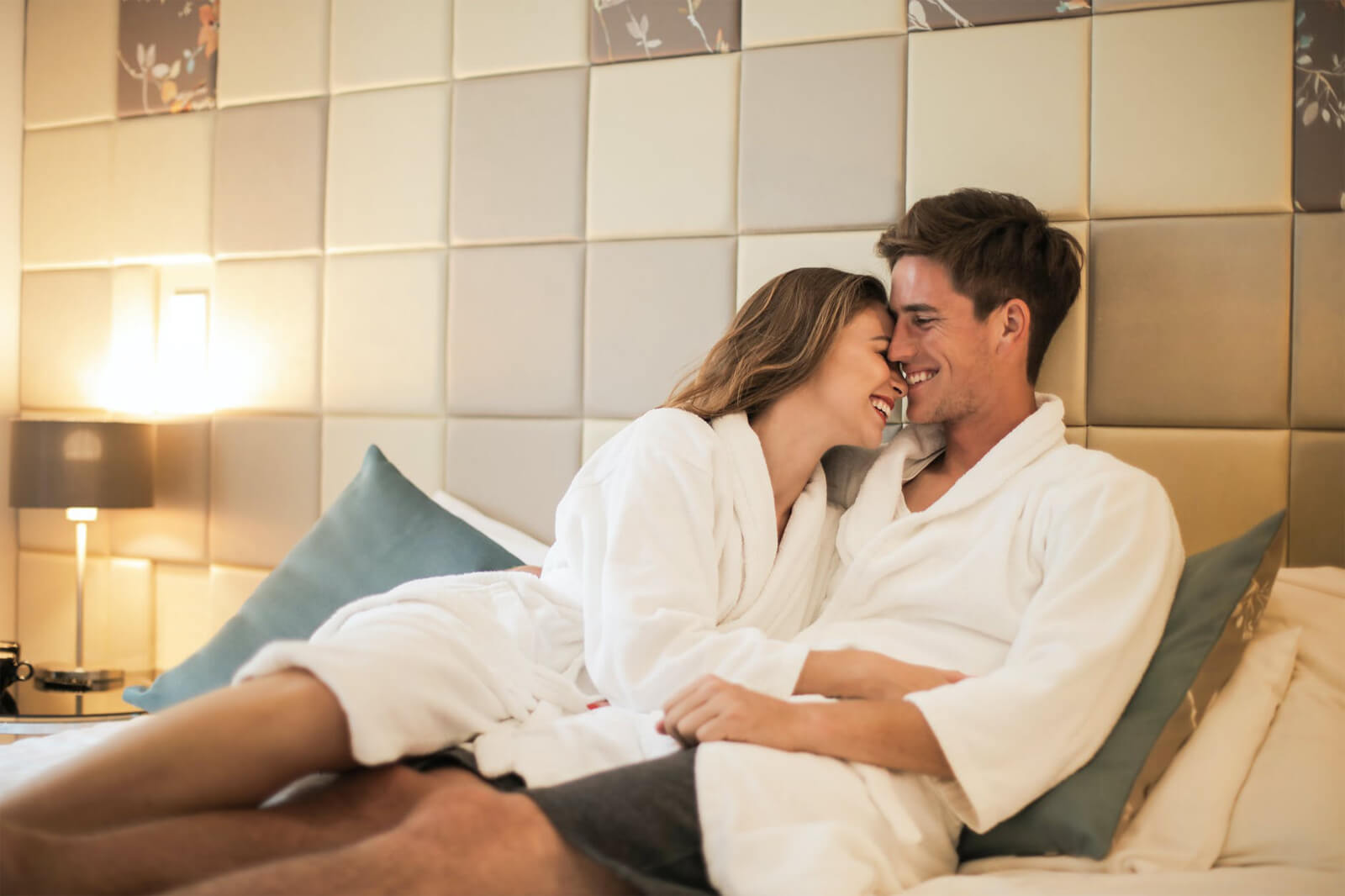 Being intimate with your partner is a great way to relieve stress while spending time together. Sex helps you cope with lockdown effects by releasing hormones that make you feel happy and calm. Intercourse before bed can also help you fall into a more comfortable and relaxed sleep.
While you may not need a new mattress currently, there are numerous organic, nontoxic and eco-friendly mattress and bedding options to choose from or, here's a good collection on best mattresses for sex from which to choose. In the meantime, make sure to recycle or upcycle your mattress before making space for the replacement.
4. Limit Your Access to News
There's an overwhelming amount of news about the novel coronavirus which can significantly increase your anxiety levels. The more anxious you feel, the more you'll struggle to sleep. Try to limit the amount of news you indulge in throughout the day. If you really desire to read something, try to find motivational articles or self-improvement books, or listen to uplifting podcasts.
5. Monitor Alcohol, Caffeine, and Nicotine Use
It's easy to become overwhelmed with addictions and coping methods during the best of times. With the additional stresses that occur during the lockdown, many are turning to alcohol and nicotine to cope. You're likely also drinking more coffee. Unfortunately, all of these can disrupt your sleep patterns. If possible, limit your intake to harmful substances as much as possible.
Related Articles:
The World's Only Natural Memory Foam Mattress
Watch Ron & Lisa's Healthy Bed Tips on the SUZANNE Show!
5 Shocking Facts About Saatva: The Sustainable, Nontoxic Mattress
4 Lifestyle Tips for Dealing with Sleep Apnea
Homemade Lavender-Rose Linen Spray
6. Get Outside
You can still go on a hike or take a walk and being in nature is one of the best ways to boost your mood. The negative ions in nature are very beneficial to your overall health and mental wellness. If you have a garden, try to spend an hour or two outdoors every day. The sunlight will do wonders for you, and vitamin-D is essential for getting proper sleep. If you don't have a garden or you reside in a condo or an apartment, try to spend a few hours in front of a large open window or balcony or patio to get some sunlight.
The coronavirus pandemic has had a significant impact on our lives and daily routines but, while many things have changed, your sleep quality shouldn't be one of them. Understand what's disrupting your sleep, and address those issues directly.
Create a bedtime routine, take time to wind down, eat healthy foods, and get plenty of exercise; even at home fitness videos are a great way to get your blood pumping and your body moving… Spend time with your loved ones – including friends and family and your partner. Remember to stay intimate to lessen the impact of stress on your relationship. Avoid reading too much news, which might exacerbate your anxiety and, if you can, limit your alcohol, caffeine, and nicotine use.
Finally, get enough fresh air. While many people aren't comfortable voyaging too far from home, a few minutes outside can make marked improvements in your health and wellness. By implementing these few extra steps, you'll emerge stronger beyond the lockdown without having lost too much sleep.