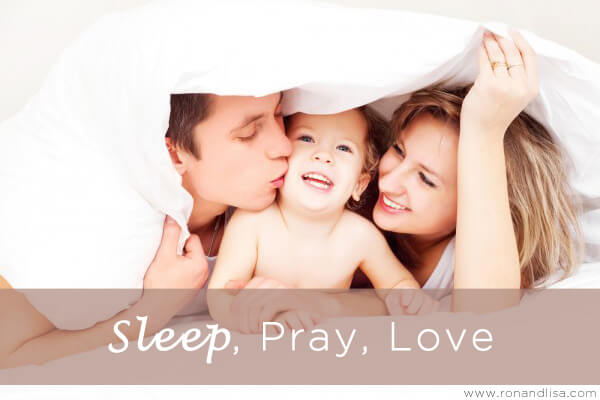 Now I lay me down to sleep (on petroleum-derived polyurethane foam, flame retardant chemicals, toxic dyes, pesticides and stain & water-resistant treatments). I pray the Lord my lungs to keep (away from the particulates, VOCs and the millions of dust mites surrounding me).
Not exactly the most comforting bedtime prayer. Perhaps your bedroom is not the best place to spend a restful night's sleep. This room where you happen to spend more time than any other single room in the house—one-third of your life, roughly—might very well be a breeding ground for dust mites. And, according to Homes That Heal, your own bed may contain more petrochemicals than a barrel of crude oil!
Now I see the secret of the making of the best persons. It is to grow in the open air and to eat and sleep with the earth. ~ Walt Whitman
BARRIER COVERS: Have you stopped to consider what's really lurking in those pillows, mattresses, blankets and sheets you lay your body on each night and why they may be ruining your sleep and your health? A study published by Ohio State University found that a typical used mattress may have 100,000 to 10 million mites inside. To add fuel to the fire, they found that ten percent of the weight of a two-year-old pillow can be composed of dead mites and their droppings. Eek!
A Just GREEN It! Tip: To keep dust mites at bay, wash your bedding once a week in warm to hot water (at least 120 degrees). Or, block the entry of dust mites by placing organic (not synthetic) "barrier cloth" covers over your mattress and pillows.
LINENS: Dust mites can indeed trigger allergies for those sensitive to them, but it's not just the biological contaminants that are biggest concern for most; it's the chemicals. For example, you may not be aware that fabrics labeled "wrinkle-resistant" are usually treated with formaldehyde (a carcinogen) resin. These include polyester /cotton blends labeled easy-care, no-iron or permanent press sheets and can include bedding, curtains or menswear. If in doubt, choose organic.
MATTRESSES: We recommend choosing a green mattress made with certified organic materials to avoid harmful chemicals like VOCs, pesticides or flame retardants. Off-gassing (the passive release of chemicals after production) is typical with most polyurethane products such as memory foam. Look for bedding of natural latex rubber and/or wool as alternatives to polyurethane foam; both of which happen to have the added benefit of naturally repelling dust mites. Natural rubber (natural latex) is made from the common rubber tree (Hevea brasiliensis) and is not to be confused with synthetic latex. It absorbs moisture, inhibits the growth of mold or mildew, and regulates heat; all while providing optimal support. Simultaneously, look for pure virgin wool. Wool is also a wonderful temperature-regulator and it repels water. The #1 benefit of wool is that it happens to be naturally flame retardant. This makes it the perfect choice for organic beds by adhering to the Federal and State flammability standards without the use of harmful flame retardant chemicals found in conventional mattresses.
PILLOWS: Choose pillows like kapok, derived from the seedpod of the Kapok tree. It's a great alternative for those who prefer down—without the allergens. Natural rubber, wool, organic cotton and shredded or molded rubber with an organic cotton cover are all excellent materials to look for when choosing a pillow.
OUR TOP 9 MATTRESS PICKS:
1.) Saatva An ultra-premium, eco-friendly mattress. America's best-priced luxury mattress with Individually wrapped coils, edge & lumbar support, steel coil support base, organic cotton cover, and euro pillow top with a memory foam enhancement in the lumbar area.
2.) Zenhaven The world's most luxurious all-natural latex mattress. You can pay $4,000 or more for a top-of-the-line latex mattress at a retail store, but it won't match Zenhaven. Handcrafted in America of 100% natural American Talalay latex, layered with breathable 100% organic New Zealand wool and wrapped in lush organic cotton, Zenhaven takes you to new heights of comfort and health. And because it's from Saatva, the online mattress company that's made luxury sleep affordable, Zenhaven can be yours for as little as $1,899 (for Queen).
3.) Loom & Leaf A luxury memory foam mattress The Loom & Leaf Luxury Memory Foam Bed is an American-crafted, plant-based 5 lb memory foam with cooling gel & breathable channels. Loom & Leaf is best compared to iComfort and Tempur-Pedic®, but their efficient online business model allows them to charge significantly less. Many e-commerce sites offer memory foam beds that get rolled in a box and dropped on your doorstep. While L&L mattress is priced slightly higher than these products, their quality is simply superior.
4.) Avocado Mattress A safe, luxurious and affordable mattresses that respect the planet from 100% natural latex from tree-tapped and sustainable sources, natural New Zealand wool and certified organic cotton. All products are handmade to order in the USA, ship for free, and can be financed on your terms with Affirm®. And, they back their mattresses with a 100-Night Sleep Trial and 10-Year Warranty.
5.) Obasan Natural Rubber Mattresses, Organic Innerspring/Foundations & Organic Crib Mattresses, Organic Toppers, Pillows & Pet Beds
6.) LifeKind Natural Rubber Mattresses, Organic Innerspring/Foundations & Organic Crib Mattresses, Organic Toppers, Pillows & Pet Beds. Platform bed frames
7.) Essentia Natural Memory Foam. Biodegradable foam that feels like memory foam without the toxic ingredients
8.) Naturpedic Specializing in Organic Bassinet, Cradle, Innerspring crib & Adult Mattresses, Organic Toppers, Pillows & Linens
9.) PureRest Natural Rubber Mattresses, Organic Innerspring/Foundations & Organic Crib Mattresses, Organic Toppers, Pillows, Barrier Covers, Pet Beds & Linens Wood Crib & Bed Frames
Related Articles:
The World's Only Natural Memory Foam Mattress
Watch Ron & Lisa's Healthy Bed Tips on the SUZANNE Show!
5 Shocking Facts About Saatva: The Sustainable, Nontoxic Mattress
4 Lifestyle Tips for Dealing with Sleep Apnea
6 Sleep Tips to Help During Lockdown
Homemade Lavender-Rose Linen Spray
The simple swap of substituting pillows, mattresses & linens that are constructed of organic fibers for could prevent you from being exposed to harsh chemicals 365 days a year. It's time for an action plan to help make your bedroom healthier and your sleep more restful.