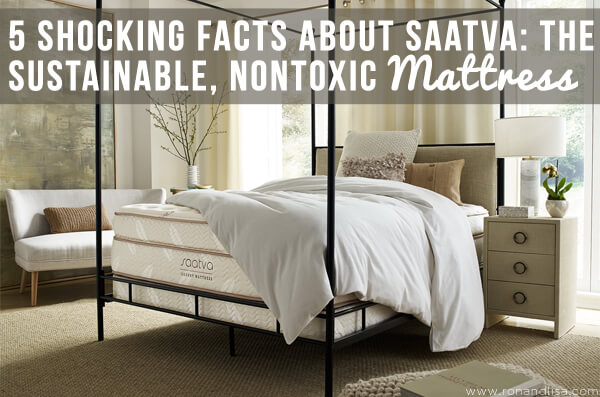 Sleep. It's essential to life, to health and oh yeah, that little thing called your mood. There's nothing worse (o.k., maybe a few things) than not getting a solid, restful night's sleep. We're all busy, and deserve the benefits of quality sleep on a supportive, healthy and comfortable mattress. Unfortunately, not everyone experiences this. In fact, 40 million Americans today have a sleeping disorder. Many people are walking around in zombie-like states from restless nights of tossing and turning. No fun – nor is being loaded up on sleeping medication. For many, the latter is a last and desperate attempt to assure catching the well needed Zzzz's in order to make it through the day.
While many people seek a guaranteed sleep solution, few tend to look right under their toes (or their nose) at the mattress itself. Most people are sleeping on a pile of petroleum. It's a fact that polyurethane foam which most mattresses are made from, is petroleum derived. That's a major eww factor! Not good for you. Not good for the planet. And, certainly not very eco-friendly.
So, if crude isn't your definition of quality and comfort, meet Saatva, the mattress Ron & I sleep on, trust and want you to experience also. In fact, were giving one away to a verrrry lucky Ron and Lisa reader. You'll have a chance to win a Saatva eco-friendly luxury mattress of your choice (size and comfort level) valued up to $1,699.00! Click below to enter now and be sure to spread the healthy home love by sharing this with a friend or loved one who could benefit.

SHOCKER #1: Saatva Offers Luxury, Eco-Friendly Mattresses at Affordable Prices
Most people don't believe purchasing a high quality, luxury, eco-friendly mattress is in their budget. Granted, investing in a mattress is a big decision, but for under one thousand dollars, you'll can enhance one third of your life; this should be a top priority. See how Saatva compares to other, comparable brand name mattresses HERE. Financing is also available through Klarna.
The Saatva Company has taken out the expense of retail stores and the middle man, making an eco-friendly mattress a green reality for you and your family. By saving on overhead costs, rent, utilities and salespeople, Saatva is able to pass the savings on to YOU! With their simple, online ordering process and no high-pressure sales representatives trying to earn a commission on you purchase, you get to choose before you snooze!
SHOCKER #2: The Saatva Company Mattresses are Made in the USA
With 19 American manufacturing centers and 145 fulfillment centers, every Saatva mattress is proudly handcrafted and constructed in the United States using locally sourced materials. Saatva puts their money (and their mattress) where their mouth is. As an eco-friendly brand, Saatva sources 100% of all of their eco-friendly foams in the United States. Over 85% of their other components are also sourced in the United States.

SHOCKER #3: Every Saatva Mattress Offers In-Home, White Glove Delivery Service
With nationwide free white glove delivery, set up service and mattress removal, you have nothing to lose (except sleepless nights). They'll even remove your old mattress from your home at no additional cost. Plus, in the very rare event you receive the wrong mattress, they'll let you sleep on it with a 'guarantee' that the bed you used will be donated to charity since the seal has been opened before you new mattress arrives.
SHOCKER #4: Saatva Offers Ultimate Spine Health Support
Choose your comfort level depending on your sleep preferences. Are you a back sleeper, side sleeper or stomach sleeper? Whether you prefer plush soft, luxury firm or firm, Saatva has you (and you're your back) covered. Lumbar support enhancement made of high quality memory foam layer provides additional pressure relief, while helping reduce stress and tension from the lower back. Plus, they have three eco-friendly mattress styles to choose from: Saatva (classic luxury innerspring), Zenhaven (100% natural talalay latex. Read: 5 Ways to Enjoy the Best Night Sleep (and Breathe Better, too) and Loom & Leaf (ultra-premium memory foam).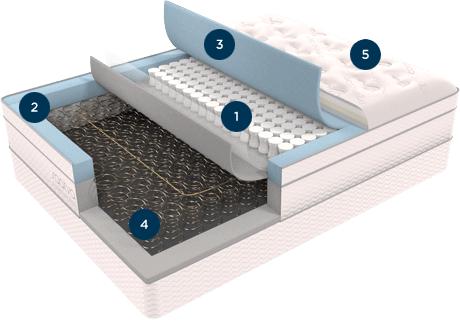 Related Articles:
The World's Only Natural Memory Foam Mattress
Watch Ron & Lisa's Healthy Bed Tips on the SUZANNE Show!
4 Lifestyle Tips for Dealing with Sleep Apnea
6 Sleep Tips to Help During Lockdown
Homemade Lavender-Rose Linen Spray
SHOCKER #5: Saatva Offers a 120-Day Sleep Trial
Saatva offers a 120-day trial period and 24/7 concierge customer service. If you aren't happy with your new, ultra-luxury mattress, just return it for a mere $99.00 transportation fee and receive a prompt, hassle-free refund (note: does not apply to the Lineal adjustable base which is non-returnable). Not only that, but Saatva offers a 15 plus-year Fairness Replacement Option.
Who's ready to shop, save & sleep more soundly?