By guest blogger, Becca Piastrelli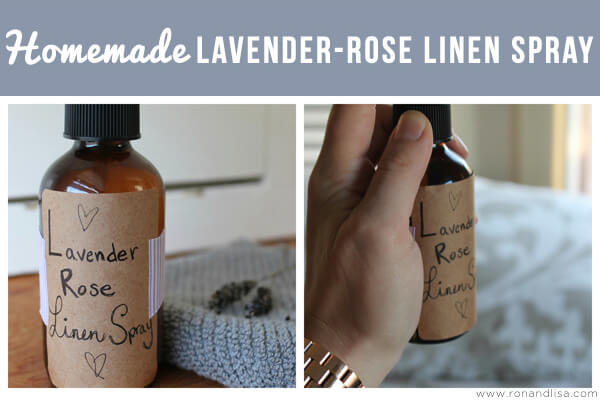 I first discovered the simple pleasure of linen spray when a good friend gave me a precious bottle as a housewarming gift.  I went through that bottle so fast and soon figured out how to make it on my own. It's easy to do, and makes a great homemade gift to give to your loved ones.
Here's the simple homemade Lavender-Rose linen spray recipe:
1.) Combine
2 oz. cheap vodka
4 oz. water
10-15 drops each of lavender and rose hip essential oil
The purpose of the vodka is to aid the oils in mixing with the water (I get asked that question a lot).
2.) Shake the bottle before each use. Personally, I prefer to spray it in the evenings before heading to bed.
A little indulgence and self-care is a good thing!
Like this tutorial? You can find more healthy home recipes and wellness DIYs at The Dabblist.