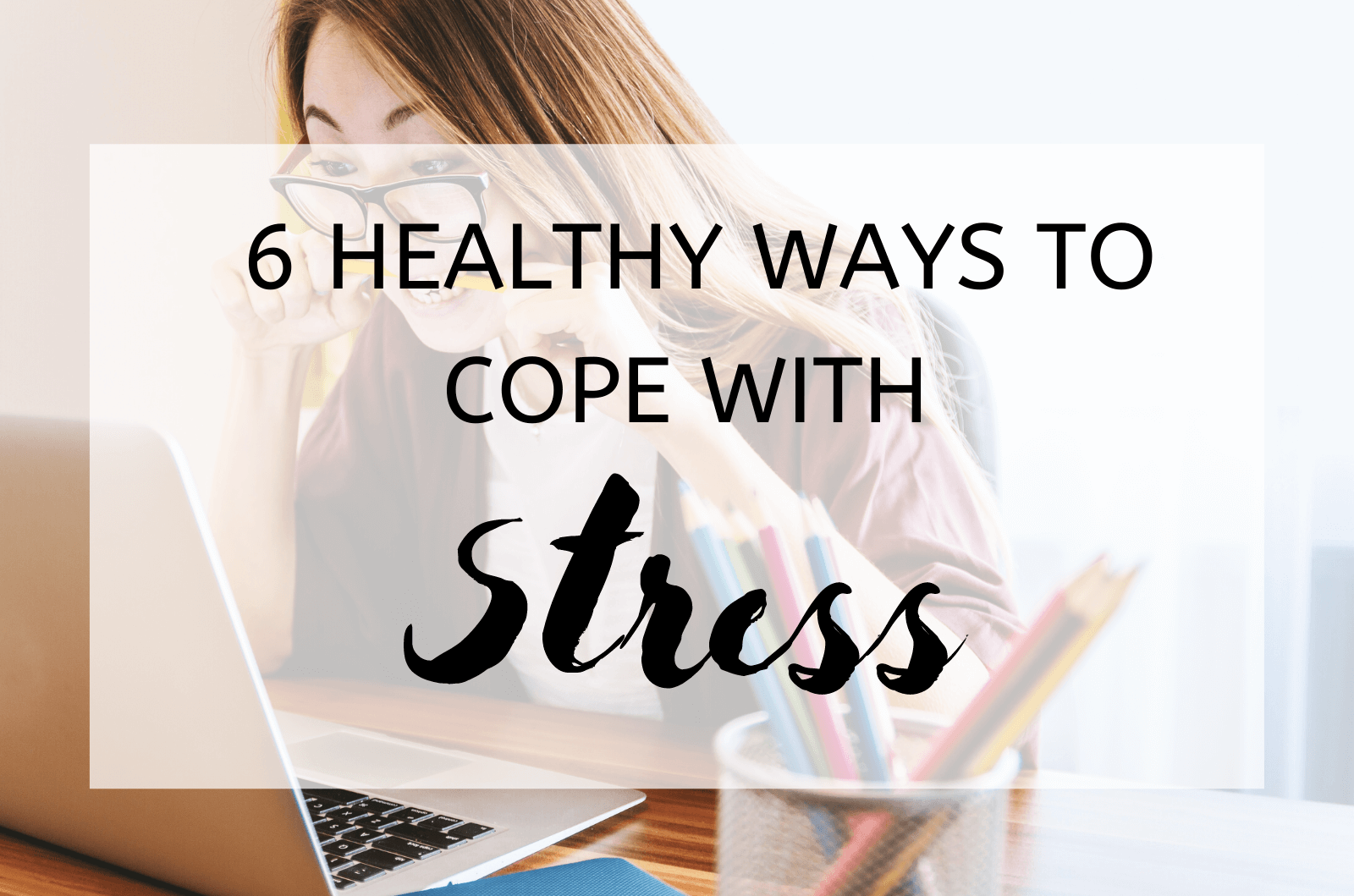 Stress is something that no one is immune to. You might be lucky and only deal with stress occasionally. On the other hand, you may struggle to cope with stress daily. Either way, stress can be mentally and physically draining; harming your home life, your work life, and your relationships. Simply toughing it out, ignoring stress, and forging ahead isn't ideal and won't set you up for a happy and balanced future. Instead, here are six healthy tips to help you to cope with stress starting right now.
1. Acknowledge How You are Feeling
One of the best things you can do for yourself when coping with stress is to acknowledge how you feel. How is the stress affecting you? What are the ripple effects? By admitting to feeling stressed, you can then open the door for coping techniques and stress-management tips as tools.
2. Identify Your Source of Stress
It's important to identify your source(s) of stress. This is vital so that you can target proper solutions. For example, if money is causing you stress, it may be necessary to look into a new job that pays better. Or, find ways to reduce expenses, or discover a new way to earn supplemental income.
3. Get Enough Sleep
Have you ever noticed that if you don't get enough sleep, the stress is exacerbated? A lack of sleep can leave you feeling physically and emotionally drained, compounding the stress levels. You may not see situations clearly, solutions can be difficult to perceive, and you may lack the energy to solve your current stress level. Make it a habit to get at least seven hours of sleep each night so that your body gets a chance to relax and recharge.
4. Relax in a Sauna – Allow Stress to Melt Away
Another coping tool for stress is to embrace the relaxation benefits of a wet or dry sauna. Sitting in a sauna forces you to slow down, sit back and relax, clear your mind and allows the soothing heat to wash over your body. Before you give a traditional sauna a try, consider the pros and cons of infrared sauna use.
This guide to infrared saunas paints a clear picture of how this type of technology can benefit your mental health. Besides mental health relaxation and improving your mood, an infrared sauna can also help with chronic pain, hormonal regulation, cardiovascular health, chronic fatigue syndrome, and much more. A significant benefit of infrared heat is that it's able to penetrate directly into the body. You can begin to see how advantageous this is and how quickly you can start to see results.
5. Exercise Regularly
Experts are quick to suggest exercise for those who suffer from chronic stress. When you exercise, you are improving your health, but there are a host of other benefits. While you exercise, your body releases endorphins, which are the 'feel good' hormones. In other words, exercise gives you an instant mood boost. It can also be a form of meditation for some people by focusing on the task at hand while blocking out the stress that may be weighing on you.
If traditional workouts at the gym don't appeal to you, there's no need to force it. There are plenty of other ways to exercise that don't involve a gym membership. Some forms of exercise you can embrace include:
Biking
Hiking
Jogging
Swimming
Dancing
Yoga
Any sort of aerobics class
Joining a sports team
Ideally, you should seek activities that appeal to and excite you so that you are more prone to make this fitness choice a regular habit.
6. Be Mindful of the Foods You Eat
While stress eating and binge eating are never a good idea for achieving overall health, particular foods are known to help fight stress. These are foods you'll certainly want to add to your diet.
Some of the best stress-fighting foods include:
Dark chocolate or raw cacao (in moderation)
Whole grains
Citrus fruit
Strawberries
Fish
Organic eggs
Sweet potatoes
Swiss chard
Nuts
Probiotics
Garlic
As for beverages that fight stress, caffeine-free herbal teas or medicinal mushroom-infused beverages are an excellent option. If you prefer to sweeten your beverages, try using organic honey rather than refined white sugar. Honey is packed with fabulous benefits.
If you find yourself trapped in a pile of stress that feels insurmountable, it can be difficult to see a way out. The good news is that stress can be manageable; it's all about embracing a variety of coping techniques that work for you.