By Guest Blogger, Mike Jones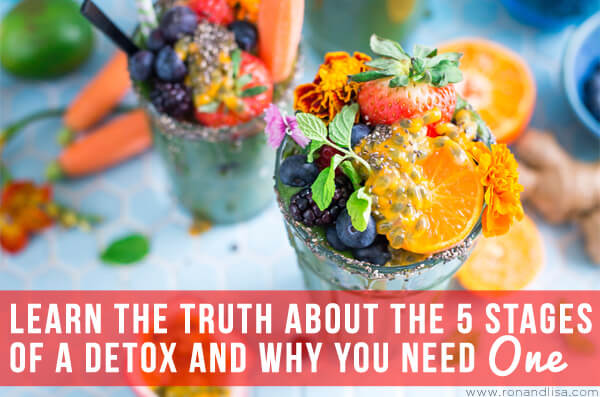 More and more people are seeking alternative ways to rid their bodies of the toxic and chemical exposures from food, environmental factors – or both. As a result, detoxification regimes are increasingly popular. The plethora of conflicting information may leave you wondering what the most efficient way to cleanse your body is and what health benefits you can expect.
Why You Need A Full Body Detox
The list of health benefits is long, but here are a few positive detox effects you can expect:
Throughout your life, vital organs suffer major toxin build-up, either due to diet or environmental factors. Following a detox regime will do wonders for your body; the stomach and liver benefiting the most. Your system will see an increase in efficiency by eliminating toxins and free radicals and by boosting the immune system's ability to fight off any intruders.
Toxins can also have a negative influence on certain brain functions, leading to chronic fatigue, sleep deprivation or difficulties concentrating and focusing. A detox regime can eliminate these issues, one by one, improving your general well-being and quality of life.
Once the positive effects of a detox manifest, you'll feel more incentivized to take the next step and improve your lifestyle. You'll have an easier time eliminating destructive dietary habits such as consuming excessive amounts of sugar, smoking cigarettes, drinking large quantities of alcohol or eating unhealthy foods.
Leading health experts and MD's repeatedly tout holistic detox cleanses and their benefits. An efficient detox regime addresses all the vital organs; however, it requires a great deal of discipline. Here are five simple steps required to reap the full benefits of a full body detoxification.
Step 1: Clean up Your Diet
The first step is to gradually remove or reduce foods that interfere with detoxing your body. Reduce the intake of gluten, products with added sugars, soda, caffeine, alcohol, fast food and any industrially processed products. The idea here is to wean your body off of these items and to prevent any unhealthy cravings. Next, increase your intake of vegetables, fish, whole grains and leafy greens. Another important thing is to drink as much water as possible.
Step 2: Cleanse the Colon
No detox regime will work if you don't properly cleanse the colon. Waste needs a clean pathway in order to be eliminated effectively.
Start every morning by drinking lemon water using filtered water followed by herbal tea. Red clover tea is a great detoxifying beverage due to its abundance of vitamins and antioxidants that fight off free radicals, providing you with a huge energy boost.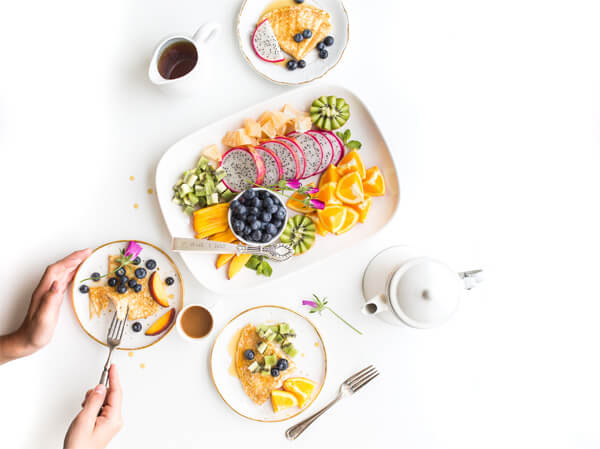 Step 3: Cleanse the Liver
There are many effective ways to cleanse the liver, including consuming certain foods that have the potential to eliminate toxins and boosts its capacity. For this to work, a number of nutrients and antioxidants like beta-carotene, vitamin C, vitamin E, selenium and milk thistle are required. Consuming high amounts of water has also been proven to detoxify the liver.
Here's a simple routine that you can follow:
For breakfast it is best to consume either fresh squeezed juice or solid variety of grapefruits, kiwis, plums, pears, apples, figs, watermelon or cherries. Choose only one of these fruits and stick with it.
For lunch and dinner, you can prepare a vegetable salad, juice or soup with carrots, beets, kale, garlic, spinach, cauliflower, onions, artichoke, asparagus, avocado, broccoli or Brussels sprouts. Adding adequate fiber to your diet is recommended for cleansing the liver. Be sure to include chia seeds or flax in conjunction with these vegetables.
If you crave a snack opt for walnuts, almonds, Brazil nuts or sunflower and pumpkin seeds. Don't consume nuts or seed in excess as their purpose is to help you steer clear of unhealthy, sugary snack options.
Step 4: Kidney Detoxification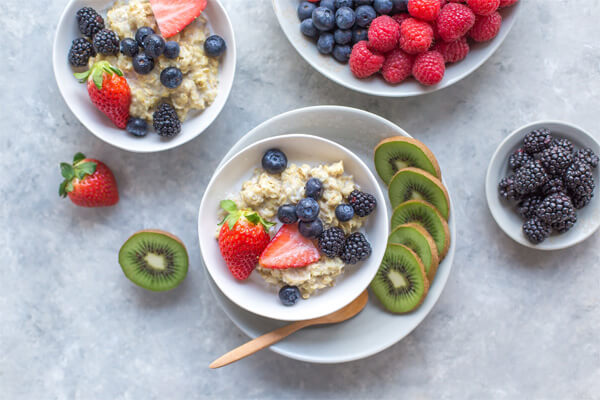 The kidneys are two bean-shaped organs responsible for removing waste and toxins from our body. Since they process and filter about 150 liters of blood daily, it is quite obvious why they are essential to our survival. In order to function properly, the kidneys need to be cleansed from time to time.
Kidney cleansing can be challenging because it typically involves avoiding solid foods, so be sure you're mentally and physically prepared. A liquid-based cleansing regime will help the body eliminate any toxic buildup caused by processed food consumption, while providing the kidneys with a surplus of beneficial fluids. To compensate for the lack of solid food, you can opt for fresh, organic fruit juices or vegetables. To prepare the vegetables, simply chop them and let them simmer in water for an hour or two. Choose carrots, onions, celery, sweet potatoes or any dark leafy greens.
For beginners, a three-day cleansing plan is highly recommended. When it comes to water consumption, you should drink at least half your body weight daily. For example, a person weighing 68 kg (150 pounds) should drink about 2 liters of water per day. Also, drink adequate broth or lemon juice. It is recommended to use at least five lemons per day.
Step 5: Detoxifying the Bladder
The last step is detoxifying the bladder. This organ, which is essential to our well-being, is prone to infections and inflammations.
Avoid coffee, soda and beverages with added sugars by replacing them with two liters of water. Avoid meat and consume only vegetables, fruits and natural juices. Follow this regimen once every three days.
Another effective way to cleanse the bladder is to drink organic cranberry juice since cranberries are known to prevent and cure many bladder issues. Cranberries work by removing calcium buildup (a leading cause of urinary infections) on the kidneys, allowing the kidneys to filtrate and remove toxins from the blood more efficiently.
First two photos by Brooke Lark on Unsplash. 3rd photo by Melissa Blanger on Unsplash