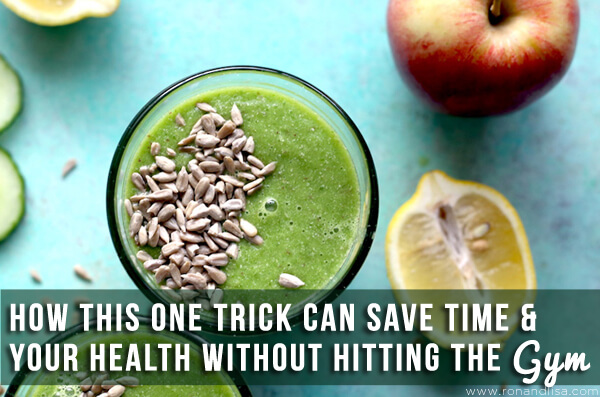 BLEND. SIP. REPEAT. That's all you need to do to assure you're getting your daily boost of superfood powers, vitamins, minerals and antioxidants all cloaked in vibrant colors and juicy flavors and derived right to your doorstep. No trips to the store. No disposing of wilted produce. No time or gas wasted driving. No parking-spot-mania. No getting out of your PJ's.
No joke (unless robes and fuzzy slippers aren't your thing).
Meet Green Blender
As a devoted, smoothie-swigging couple, we can attest that keeping stock of the varied ingredients to blend smoothies each day isn't as simple as it sounds; especially if you prefer to pack a superfood punch in your beverages. And as eco-geeks, wasting spoiled produce is big green thumbs down. So, while frozen varieties are good, there's nothing like fresh, vibrant produce delivered straight from a farm to your home. Meet Green Blender, the weekly superfood smoothie delivery service.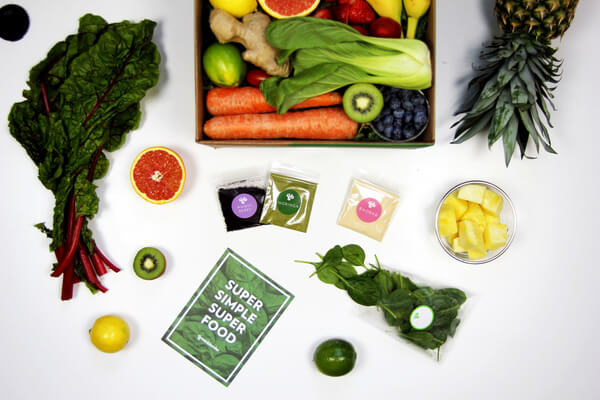 No Measuring, No Juicing Required
One question we found ourselves asking (and you may be, too) is, 'What is the difference between juicing and smoothies?' While both are great for your overall health and boosting your immunity, smoothies don't require a special juicer, just a blender. With smoothies, you combine whole pieces of fruit and vegetables to maintain all parts of the ingredients, including fiber; essential for digestion. Plus, smoothies are more filling which makes a great start to any morning routine.
6 Reasons You Should Fall in Love with Green Blender
1.) Farm Fresh Produce
The people at Green Blender focus on sourcing from organic farms, urban and local farms, green markets, and vendors who value sustainable practices whenever possible.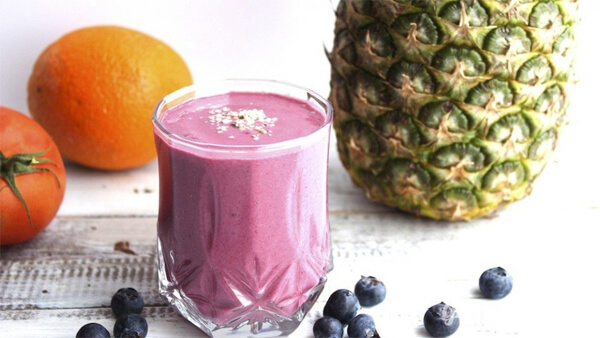 2.) Delivered to Your Door Weekly
Forget finding the newspaper at your front door. Today's innovations deliver an insulated box stocked with essentials to make smoothies for two for five days, including pre-measured ingredients. That's ten smoothies for a weekly cost of $49.00 (including shipping). I'd say five dollars a smoothie is a steal; especially when you're not wasting time, gas or even plastic cups and straws that pollute our earth and landfills.
Another perk? There's no minimum subscription length required. You can skip an upcoming delivery by logging into your account. You can also pause your Green Blender subscription service anytime you wish, say on your next vacay to Venice or the Virgin Islands. If you prefer to pause your account indefinitely, you can reactivate it anytime you wish with the simple click of a button.
We believe that small, healthy changes can make a huge difference. We empower you to do just that, by making it easy to start your day with a healthy decision! ~The Green Blender Team
3.) Pre-Measured & Superfood Ingredients
While you may have to chop some of the produce, everything is pre-measured for you. Plus, each smoothie comes with those hard-to-find superfoods like chia, hempseed, matcha, maqui, lucuma, camu, reishi mushrooms, raw cacao, rosehips, pea protein and plenty more.
4.) Plant Powered Varieties
Ron and I have been enjoying the Green Blender subscription service and can personally attest, their unique recipes are as tasty as they are gorgeous! Each week, you select five out of the eight available options for that delivery schedule. Flavors include everything from Almond Mint Refresh and Cucumber Mint Detox to Cucumber Protein and Green Orange Immunity. If you're vegan (like us), rest assured there are always five vegan options each week to choose. Green Blender has thought of everything you (and your taste buds) desire.
While there are too many mouthwatering recipes to include here, you can view them all on Green Blender's MENUS page. What's super cool (and smooth) is each recipe has a color-coded key to let you know if the smoothie is:
High protein
Energy
Glow
Immune Boosting
Low Calorie
Anti-inflammatory
Calming
Low Sugar
High Fiber
5.) Organic Ingredients
Green Blender partner with farmers, distributors, green markets, and purveyors who value traceability and the environment to ensure their produce is organic and seasonal whenever possible. They always default to sourcing organic ingredients. All of the Green Blender ingredients are GMO-free and their superfoods and nuts are always organic. In the rare event they're unable to source an organic ingredient, they may include a conventional or minimally treated substitute. All ingredients are also gluten-free.
6.) Giving Back
All leftover produce from their distribution facilities is donated weekly to City Harvest, The North Texas Food Bank, and The Los Angeles Regional Food Bank. Each non-profit is dedicated to providing fresh fruits and vegetables to area children, seniors, and families struggling to put food on the table. Now, that's what we'd call greening it forward in the fight to end hunger!
7.) Green from the Inside, Out!
Most of the packaging items that your Green Blender box arrives in are recyclable, and they encourage their customers, to reuse, then recycle the materials. The Cotton and denim insulated box liners are created from post-consumer waste and contain a large percentage of already recycled materials. After these materials have given their second life to keep your ingredients fresh in transit, you can remove the outer plastic liner and recycle at a local recycling drop-off that accepts #4 plastic film. For other materials, such as the liner used during winter months, they suggest upcycling or repurposing the materials.
While Ron and I choose to implement a fitness regimen into our daily lives – and recommend you do as well for stress reduction, muscle tone and circulation – you can literally improve your health by just ingesting a smoothie a day from Green Blender. Save $10 on your first Green Blender box with the code GBSAVE10! Whether you choose to hit the gym or not, you can start sipping your way to health today, one smoothie at a time!