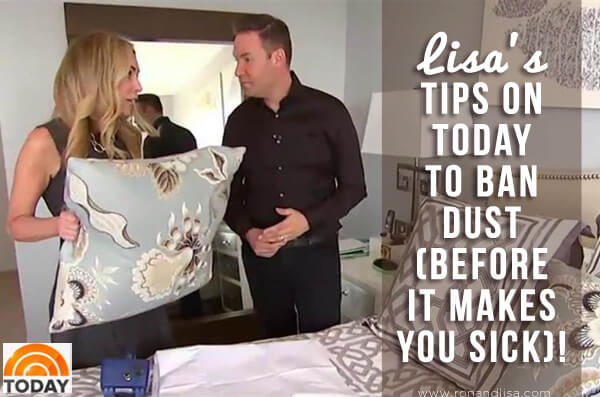 It's a bird, it's a plane, it's a dust ball (laced with about 250,000 dust mites on average). We all have dust in our home (unfortunately), but as I tell my clients, too much dust isn't just a household issue, it's a health issue.
I had the pleasure of going into the TODAY show investigative reporter, Jeff Rossen's house to uncover his dirty little secret. Before you cringe, you might want to take a look around your own house. I showed Jeff three common areas where dust like to accumulate in our homes. Take a peek now: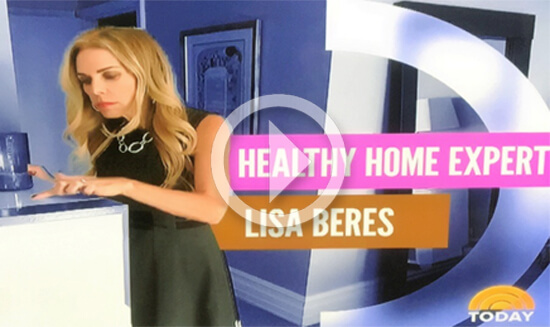 But, it's not just the annoying dust that is the problem, it's the dust mites – of which 20 million Americans are allergic to – making it the number one indoor allergen. And to up the eww-factor even more, it's their fecal matter and body parts that causes our allergic reaction! They can even trigger asthma attacks to those who are allergic. Dust mites thrive in warm, moist environments and since we lose about one third of a cup of water each night, well, your bed becomes a perfect breeding haven (read: Your Mattress Might Have 10 Million Dust Mites).
Biological contaminant aside, a new study by George Washington University revealed dust collected from the average American home is lace with forty-five toxic chemicals, including one known to cause cancer!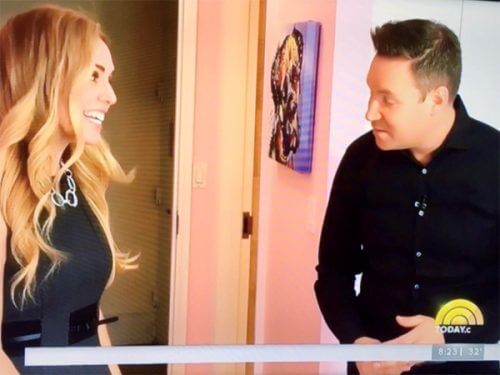 4 Tips to Ban DUST (Before it Makes You Sick)
1.) D: Damp Dust.
Use a wet cloth to eliminate dust in your home. Another great tip is to dust with microfiber clothes. The positive charge of the cloths attracts the negative charge of dust which picks up dust that is laced with everything from phenols, plasticizers, perfluorinated compounds and flame retardant chemicals (which semi-volatile and get into the air and dust).
2.) U: Use an Air Purifier.
Implementing either a room air purifier or whole house air purifier is essential today. You can learn more about how to choose the right one HERE based on your budget and the square footage of your home. One with a true medical grade HEPA filter will assure over 99% of airborne particles of 0.3 microns or larger are trapped including smoke, smog, pet dander, mold and pollen. If anyone in your home has allergies or asthma, this is vital; also, if you have pets.
3.) S: Sleep with Barrier Covers.
Did you know there are actually bedding materials that are naturally resistant to dust mites? Choosing organic and natural bedding materials is just plain smart. You can find our suggestions here, Sleep, Pray, Love.

Also, implement an allergen barrier cover made from organic cotton (not plastic) on your pillow and mattress if you have an allergy to dust mites. The tight zipper teeth and tight fabric weave will keep out dust mites and bacteria. Also, keep your home's humidity level under 50 percent.
4.) T: Take Off Your Shoes.
A whopping 60 percent of household is brought into our homes from guess where? The bottom of our shoes! A study from the University of Arizona found this dust is laced with heavy metals like arsenic and lead as well as the pesticide, DDT, which has been banned for decades. Creating a healthy family habit of removing shoes when you enter the home will keep everyone breathing better (and doing less housework). Your kids and floors will thank you!