By Shirley Plant of Delicious Alternatives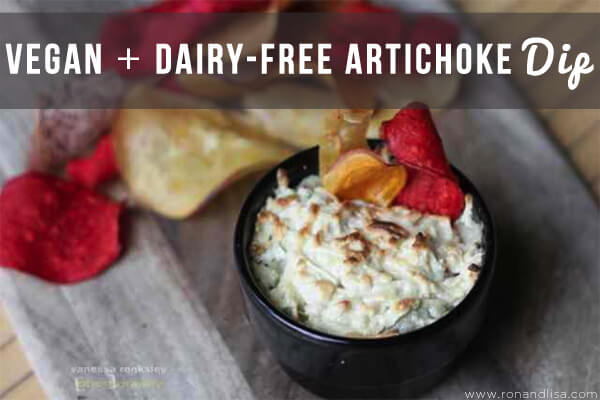 As a primarily vegan who is allergic to milk, I use to miss certain foods; one of them being artichoke dip! It's especially tempting at a soirée (since this is such a party staple), but the negative effects of dairy are sooo not worth the long-term price on health. Today, however, we really can have our cake and eat it, too. In this case, we can enjoy artichoke dip sans the allergies, gas, and bloating that go along with dairy (6 Reasons You Should Avoid Dairy). Instead, enjoy this easy to prepare vegan recipe with dairy-free cheese for your upcoming holiday or football festivity!
1 can (398ml) artichoke hearts in water
2 tbsp olive oil
2 garlic cloves
1 tsp basil
1 tsp oregano
1 tsp sea salt
handful fresh parsley or cilantro, chopped
1. Drain and rinse artichokes.
2. Put all ingredients except cheese into a food processor.
3. Blend until smooth.
4. Put mixture into a small oven proof dish and sprinkle cheese on top.
5. Place under the broiler for a few minutes to melt cheese.
6. Serve with gluten free crackers, or cut up vegetables.
NOTE: This is your last chance to join the 21-Day Gluten, Dairy Sugar Free Online Challenge! It begins November 3rd – don't miss out on this amazing opportunity to see how removing these 3 foods from your diet may just improve your health. You could be a whole new person in just 21 Days! Sign up now FREE <here>.