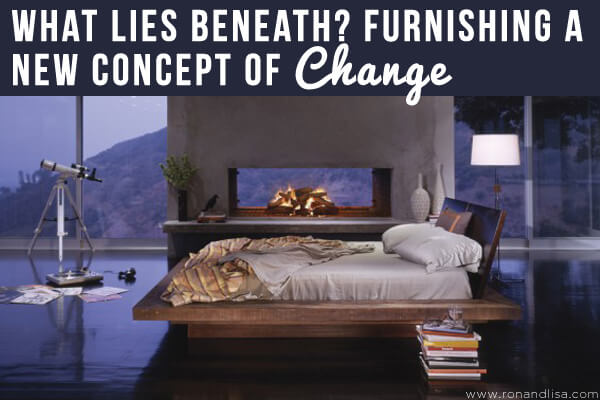 Climate change. It's all around us. But, in addition to the environmental climate, I am also referring to the economic climate. We have all been affected in some way, shape or form to the economic conditions of today. This affects the downturn of home sales and many, who were considering selling, are now choosing to stay put for numerous reasons. This has given all of us time to reflect upon our values and focus in on what really matters. It puts into clearer perspective the prior choices to over spend and over consume unconsciously. Although we are collectively, all learning challenging lessons, I believe that we will emerge stronger and with an understanding that the past lifestyle of a throw away society can no longer be held onto. We see the damaging effects this has not only on our planet, our health, but also on our wallets.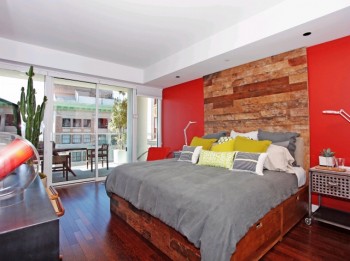 While  growing up, I witnessed the dynamic differences my parents and my friends parents had in their choices of furnishings for their home. Some had the "furnish it fast at any cost" approach. Others had the "quality over quantity" approach, where each piece of furniture was a treasure to be cherished and passed down through generations. Others still had the "buy what is trendy and worry about replacing it later" approach. I have personally incorporated a belief system in that it is better to have a few quality pieces that last versus a plethora of disposable, replaceable items. At Green Nest, we have always valued sustainable quality and ageless beauty (which can be viewed in this eco residence created for the W Hotel in Los Angeles which contains many items from Green Nest including organic pillows). I do believe when we invest in timeless pieces, we not only do our part to add beauty and quality in our homes, but we forbid them to end up in a dumpster with the rest of the disposable, chipped, particleboard pieces of furniture.
"If you wisely invest in beauty, it will remain with you all the days of your life."
– Frank Lloyd Wright
Frank Lloyd Wright, the world renowned architect, understood the value of Mother Nature and our future. He had foresight into the importance of creating beauty where every element was enhanced by its surroundings and made to last for centuries; where the inherent qualities of the materials were preserved and highlighted.
We don't have to be architects to learn the lessons left behind. Today, more people are electing to stay in their own homes and refresh their existing nest, which brings us to contemplate our own choices in furnishings. It's easy to get swayed by the glossy, in-your-face, colorful advertisements promising huge discounts on cheaply made furniture, imported from other countries while offering hard to pass financing options with no money down. But, what is the long-term price of this short term cost? Most of this furniture is made of wood (if you are lucky) that caused deforestation to our precious forests. Otherwise, you may be facing veneers. Reminiscent of a fancy design term, veneers are in actuality, a thin layer of 'Formica' type of product designed to resemble wood. Or, they may be a texture or color camouflaging the fact that beneath the surface lies particleboard, MDF (medium density fiberboard) collectively adhered together with an adhesive that most likely contains formaldehyde – fine for frogs, not your furniture! The filling of some upholstery will most likely have dangerous flame retardant chemicals (NOTE: Studies reveal that American women contain 10 to 100 times higher amounts of PBDE Flame Retardants in their breast milk than woman tested in Europe). The outer fabric will most likely consist of synthetic fabrics made in a factory laden in chemicals and constructed by hard workers earning an unknown and potentially unfair wage. If you are lucky enough to get a natural fiber, chances are you'll be unlucky to get it without being doused in pesticides (unless you purchase Certified Organic fabrics). And, to top it all off, your piece of upholstery, will most likely be treated with a coat of 'stain and/or water resistant' chemicals which have been linked to cancer in animals.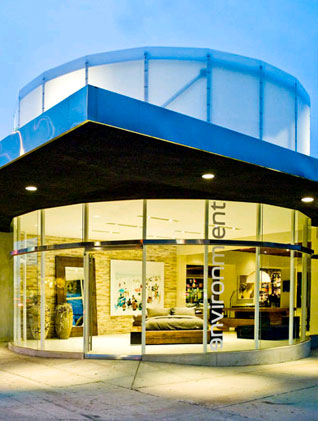 Hmmm, not exactly the safe and comfy place to take a breath and rest your body while watching Dancing with the Stars. We recently launched our new book, Just Green It! at a beautiful showroom in Los Angeles called, Environment Furniture. I was familiar with their line, ethics and quality. But, it wasn't until I really had a chance to speak with the staff and spend countless hours at the store being educated on the history of each piece, that I really came to appreciate the stunning, timelessness of their Furniture line. I learned how each eco-conscious piece of furniture is affordable, one-of-a-kind and versatile. True to its name, Environment harvests all of its wood in a responsible fashion, while maintaining fashion in an awe inspiring, understated elegance! Taking reduce, reuse and recycle to a whole new level, all of the wood is either reclaimed, recycled or taken from sustainably managed forests. Some of the woods are actually salvaged pieces from the maritime shipping industry where they were used to secure cargo on ships, and discarded after unloading. The FSC (Forest Stewardship Council) certified lumber is a mix of different species of woods including Peroba Rosa and mahogany. Keeping true to its natural theme, the density, colors and visual character are acquired through natural weathering and oxidation. Add to this the richness of history in 100-year-old fabrics like the durable cotton canvas used on the upholstery pieces that are actually taken from military canvas and used by soldiers in the Civil War! But the uniqueness doesn't stop there. You're familiar with Levi® Brand jeans? They not only help flatter all of our tushes, now, they are also being used as a place to rest them. The team at Environment Furniture works together with Levi Brand denim to incorporate recycled fabric for a more vintage look in casual modern luxury. No need to worry about VOC's (volatile organic compounds) here. All of their pieces omit stains from the production process and only use low VOC paint that is lead-free and non-toxic. Additionally, they utilize water-based finishes from Sayerlack's HydroPlus line of products (awarded the European Union's Ecolabel certification). Cognizant of their carbon footprint, you can learn more about their efforts to reduce their operational impacts here. Take a stroll over to one of their gorgeous showrooms in Los Angeles, Orange County, New York or Atlanta. For those really looking to be green while saving green, visit their factory showroom for unique, discounted pieces and floor samples. To view the entire collection, download a catalog for yourself!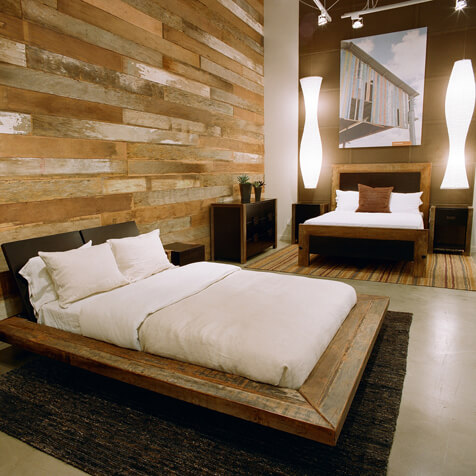 As we continue forward into the winter months and spend more time at home nesting, be sure that you are making conscious choices about the items you bring into your home and the objects your surround yourself with. Ask yourself if these pieces will outlive you and bring happiness, beauty and comfort to future generations. Are you investing in beauty?
Related Articles:-
Carpeting Conflicts: 4 Snag-Free Solutions
Are You Being MisLEAD? Red Lips. Bright Paint. High Price.
Flame Retardants in Your Home: The Truth May be Too Hot to Handle!
Falling in Love with Furniture
Taking Odor Out of Painting Projects
"We do not inherit the earth from our ancestors; we borrow it from our children."
– Ancient Indian Proverb