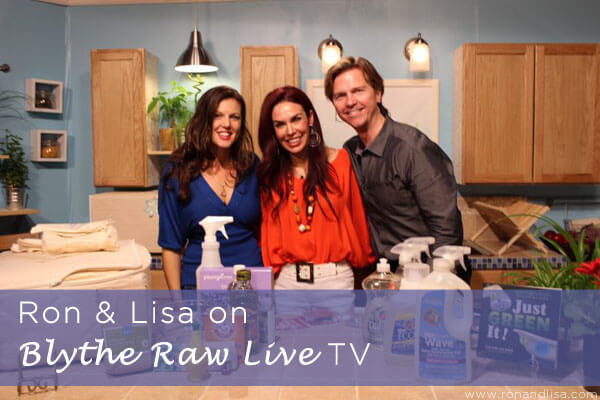 Last Friday, Ron and I were invited to be guests on the Blythe Raw Live show where we shared 5 Things in Your Home That Are Making You Sick.  But, before we revealed these, Chef/Owner, Ron Russell, from Sun Café demonstrated how to make Chorizo Tacos – quick, easy and vegan!  We sampled these ourselves and can attest they'll change the way you think of raw food.  Don't believe us?  Try them out for yourself with this simple recipe.  Also, Blythe shared her Top 7 Raw Superfoods from Essential Living Foods.  We were already familiar with a few, but there were several new superfood surprises.  It was exciting to learn about the beneficial, antioxidant properties of these amazing foods.
Here is a clip of the show incase you missed it live on February 24, 2012.  Watch the entire clip below. If you are anxious to discover the 5 Things in Your Home That Are Making You Sick.
Related Articles:
3 Simple Swaps for a Healthy Labor Day
Non-Stick Ain't All It's Cracked Up To Be! Ron & Lisa Unscramble PFC's on NBC's Nightly News
We had a great time visiting the set, enjoyed working with the amazing crew and sharing Blythe's vivacious energy and willingness to help others in their efforts to pursue a healthier lifestyle through the power of our choices.  We look forward to incorporating more of Blythe's picks into our diet. And, as promoters of the power of essential oils, we were also thrilled to discover Blythe's brand of essential oils; all of which are organically grown, wild-crafted or pesticide-free. Here are some pictures from our day on the set.