The Best Infrared Saunas for Every Space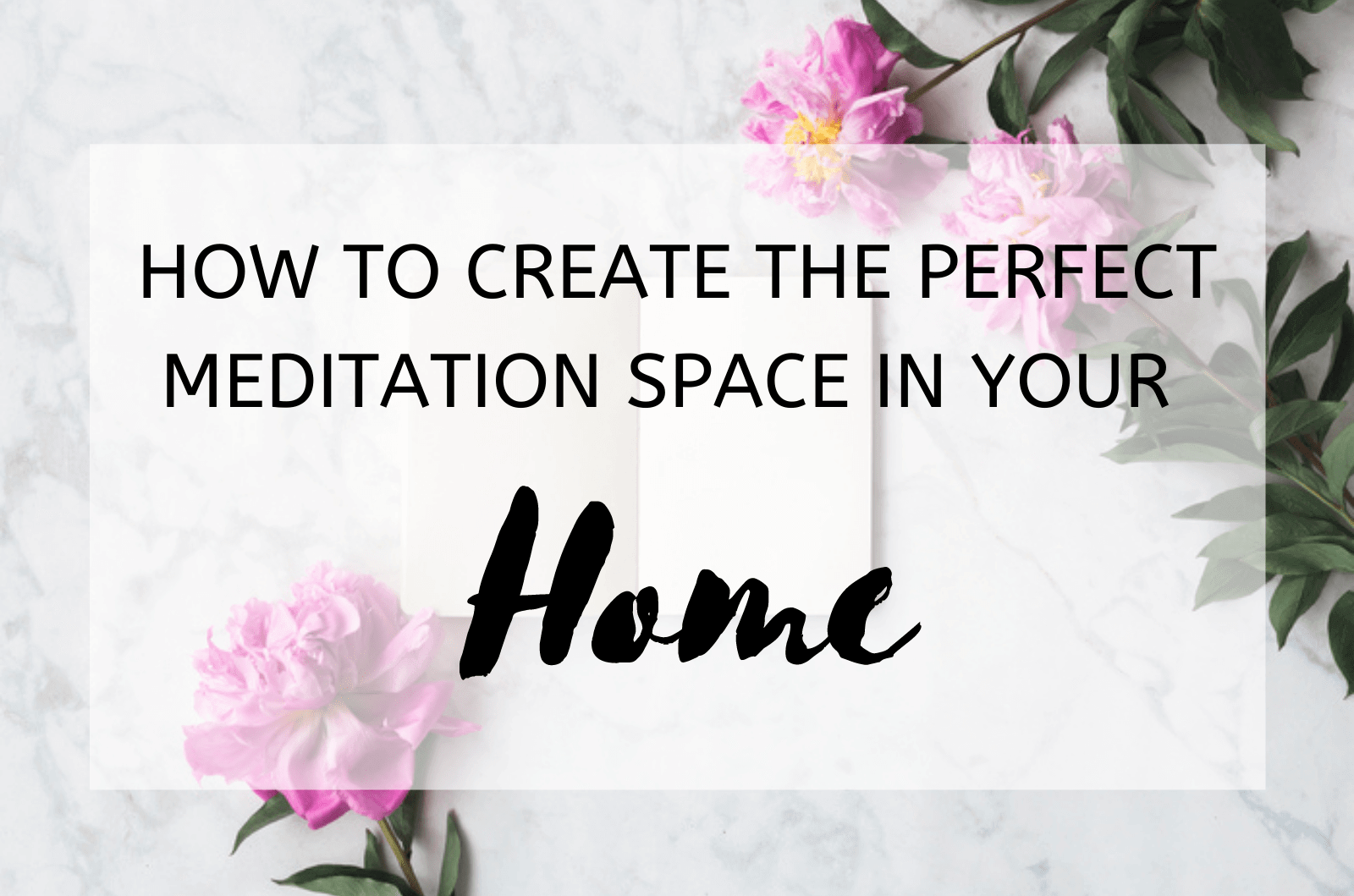 Instilling calmness and tranquility into your life can be done with one simple addition to your daily routine: meditation. You may think that meditation is tricky and only for skilled or chilled people. However, meditation is for anyone.
If you are hesitant about remodeling a whole room in your house to create the perfect space to meditate, there are tons of options that may work for you and fit your budget. You don't even have to have a spare room to meditate in—any quiet corner of a room will work. As long as you are able to feel comfortable in a small space, you can engage with mindful thoughts and learn all about meditation and its benefits. If you are interested in meditation but aren't sure where to start, here are some helpful resources on how to turn your space into the perfect meditation area.
Get into the Habit
Before creating your meditation space, learn simple breathing techniques and how to be mindful. Here are a few ideas to build everyday practices:
1. Practice calming breathing techniques. Use the guide below to get started with easy breathing exercises.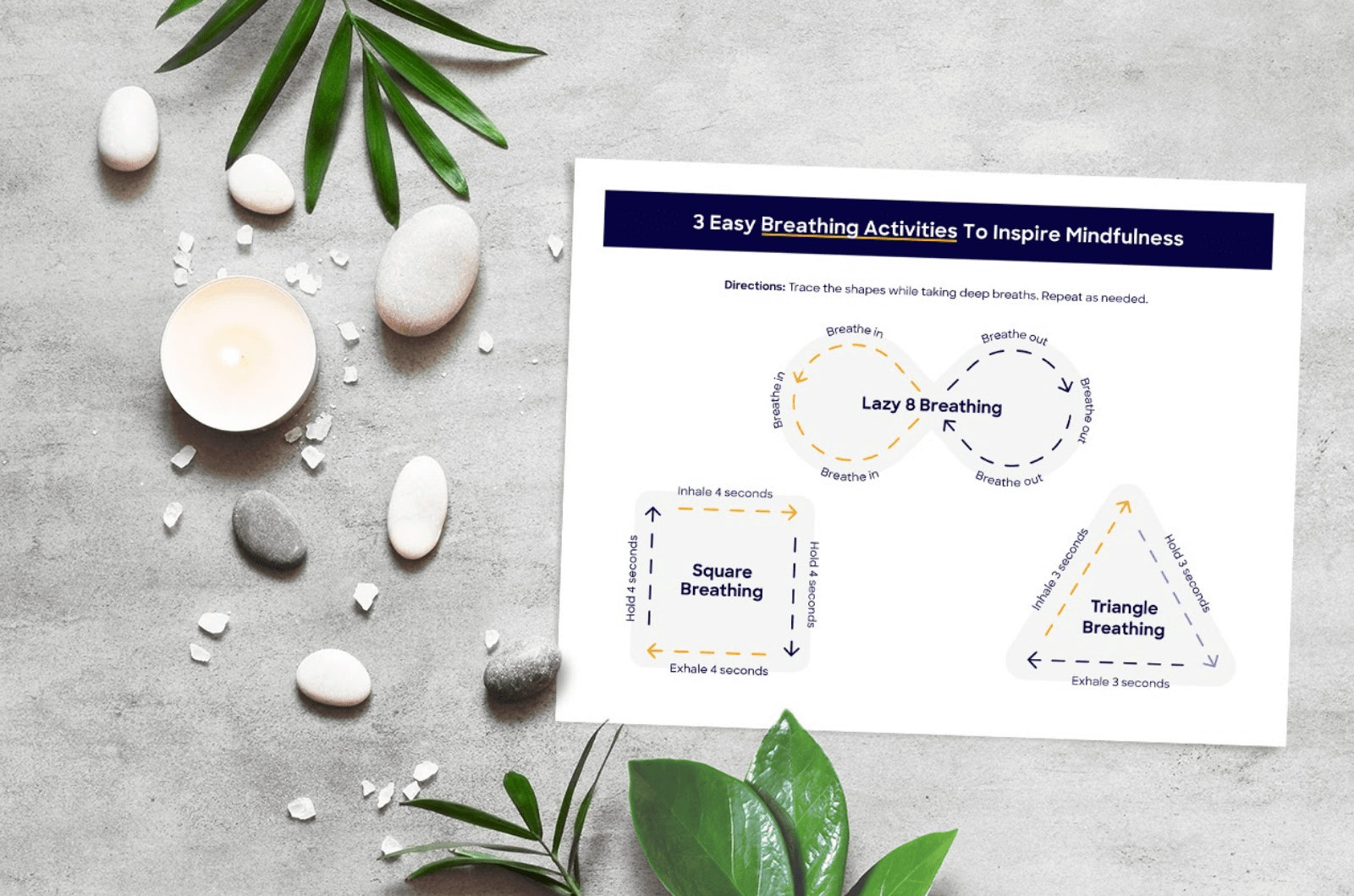 2. Start your day off with wellness as you write down your goals for the day. End your day with reflections and accomplishments. Use the journal pages below to set your intentions in the morning and reflect in the evening: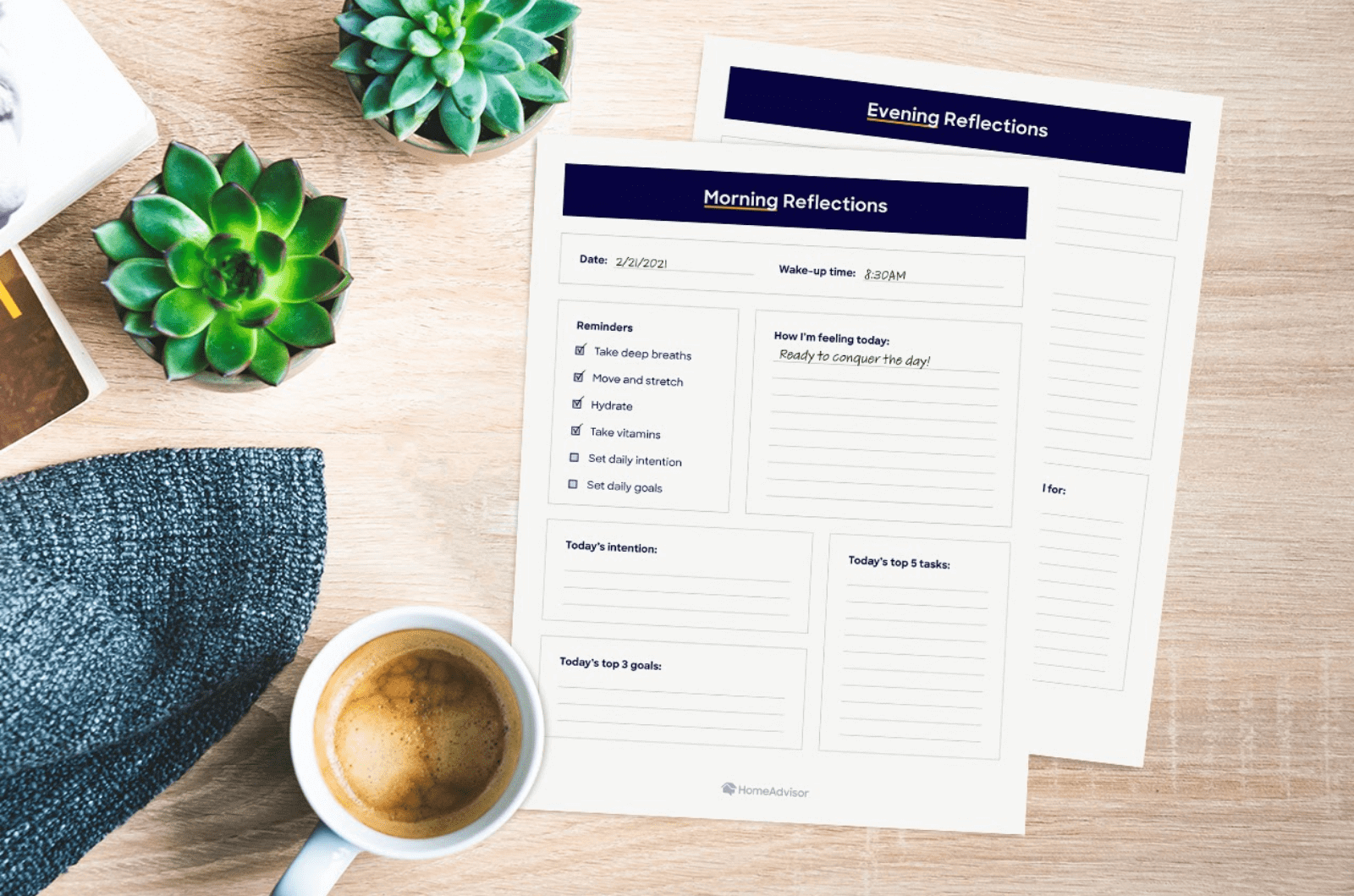 Declutter the Right Space
To create a space that will be relaxing, declutter items and nonessentials that will distract you from your practice. Adding organizers, installing shelves, and cleaning up a small area of the room will offer you the space to sit for as long as you desire. Other tips to help you organize your area include:
Clear distracting electronics
Hire a local personal organizer
Use closet organizers
Lighting is Everything
Experimenting with different kinds of lighting will help you to discover what works best for you and your space. Many people opt to use dim lighting and warmer lights like Himalayan salt lamps to instill a cozy and calm atmosphere. Here are some other lighting ideas:
Dim your lights
Use blackout curtains
Use amber bulbs
Fluctuate lighting depending on purpose and mood
Learn more about the Best Infrared Saunas for Every Space
Decorate and Find Your Aesthetic
Decorating your meditation area and incorporating different design elements to trigger your senses will make your area relaxing and special. Whether you are repainting to a much more neutral wall tone or you are using an essential oil diffuser to make your space smell like lavender, there are plenty of options to make your area your own. Here are a few other inspirational ideas:
Add cozy decor like blankets and pillows
Play soft music or nature sounds during practice
Paint your walls neutral colors such as pale blue or light pink
Use aromatherapy to enhance your meditation
Create a tea station to help you relax
Hang decorative wall art–download and print out this charming wall art design to give your space some character: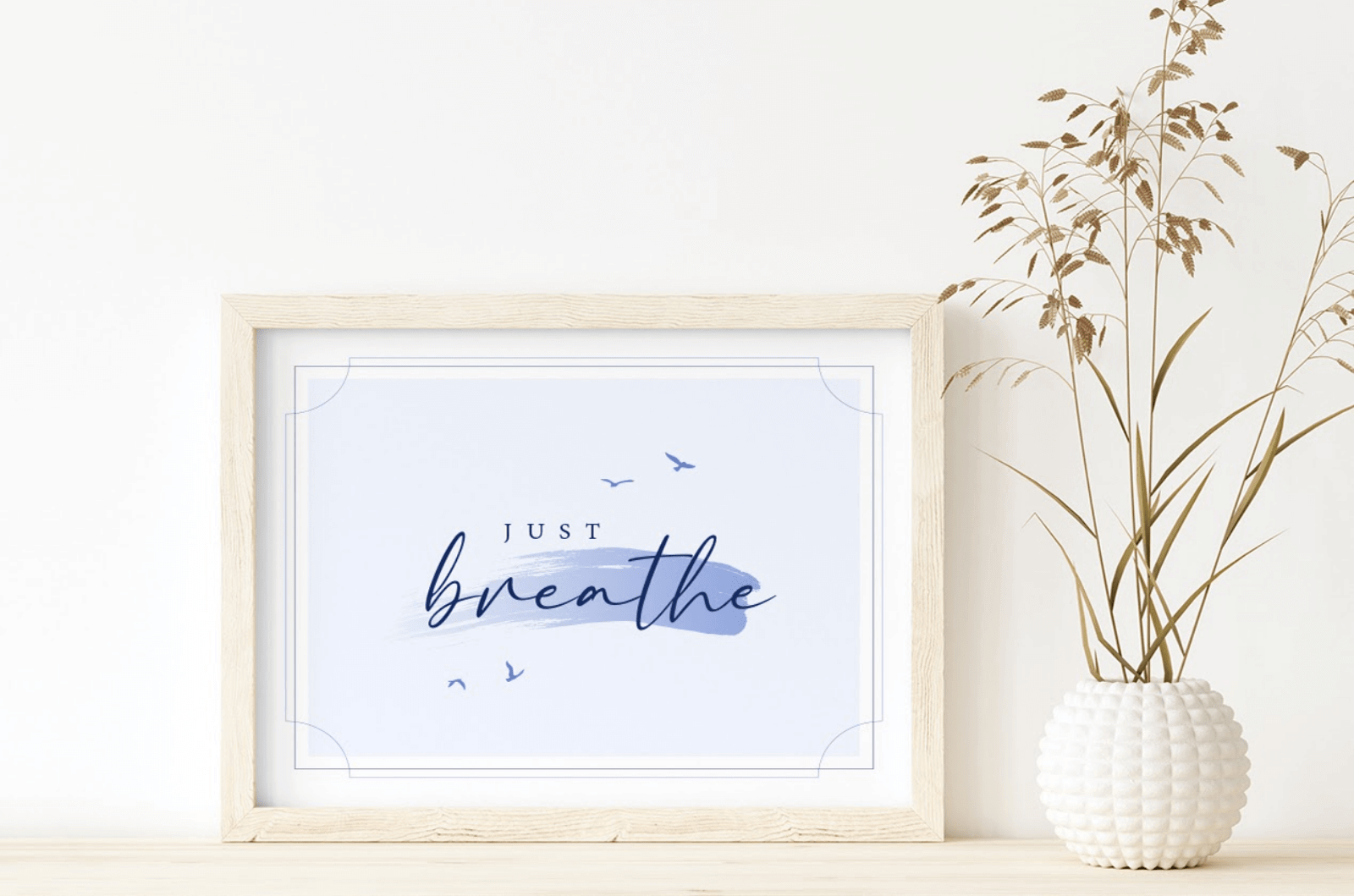 If you wish to learn more about how to create the perfect meditation space, check out this infographic by Homeadvisor below to help you create the ultimate calming getaway.