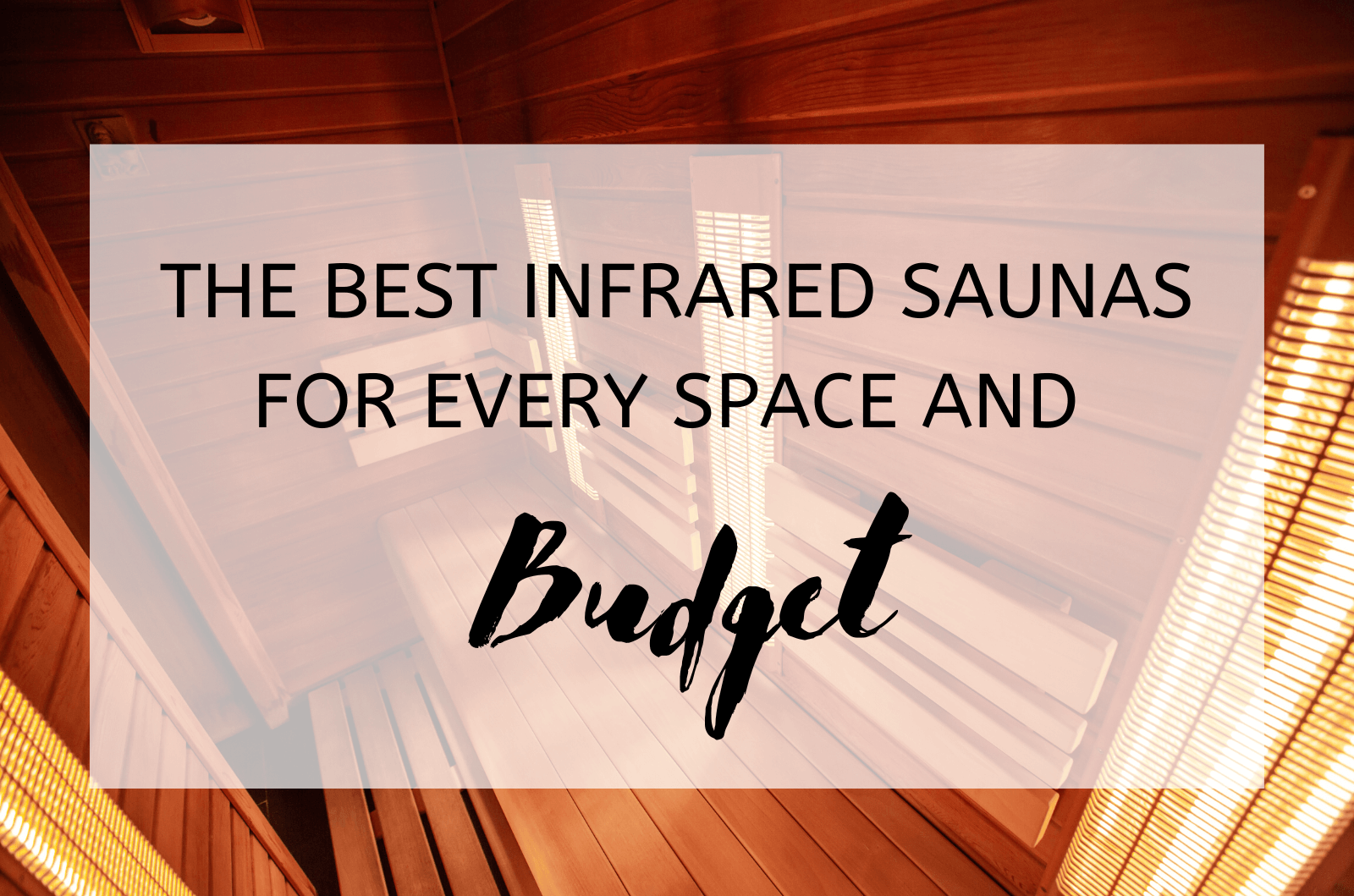 Some people feel the best way to feel relaxed when exhausted or over-stressed is to indulge in a bath. Others prefer to take a brief nap, or lie down and read a book. These are good ways to ease the mind and bring one back into focus. However, many people are turning to something other than the aforementioned techniques to unwind by unwinding and rejuvinating in an infrared sauna.
With plethora of available infrared saunas in the market, it is essential to be on the lookout for what benefits you'll receive and any potential risks to watch be aware of. Here is a list of some of the best-infrared saunas to fit your budget, your space and meet your healing needs.
The greatest benefit of the Simivol Portable Steam Sauna for Home Spa, is that it's portable; you are not limited to using it only when at home. You can carry this steam sauna on days you travel or even to your place of work where you can use it during your breaks in between work.
The Simivol Portable Steam Sauna for Home Spa has a waterproof covering that makes it odor-free. You can easily fold and store it after use as it is less bulky and can be carried around wherever you go.

Often times, your body will yearn for a spa experience. But, your budget may not allow for such an indulgence. In tis case, achieving a spa-like experience is possible with the SereneLife Portable Full-Size Infrared Home Spa. It is even better because after your initial investment, you'll enjoy repeated benefits from the comfort of your home.
If you choose to move this sauna from one room to another, the SereneLife Portable Full Size Infrared Home Spa offers this benefit with its portability feature.

If you are looking for a great infrared sauna that can accommodate desired temperature changes up to 85 degrees F, the Surnuo Sauna Blanket for Detox may be just what you are looking for. You can adjust the infrared sauna for your preferred period, which includes 15 minutes to an hour.
Another great benefit that will leave your entire body and muscles feeling relaxed is how the Surnuo Sauna Blanket for Detox covers your whole body. Imagine stretching your hands and grabbing your favorite drink while watching your favorite movie. The Surnuo Sauna Blanket for Detox allows you to do just that while reaping the healing benefits.

In addition to having a great experience akin to a full body massage and muscle relaxation, the LTCCDSS Portable Infrared Sauna has a one-year warranty and easy return service. This is in case you find out you are not getting the expected benefits from this infrared sauna.
The sauna accelerates quite fast, reaching 149°F/65°C in no time. You can turn it on and off using a remote control or simply use the buttons placed on the steamer to start it and turn off. If you are looking for a highly durable portable sauna with material that does not wear out quickly, the LTCCDSS Portable Infrared Sauna is an excellent choice.

If your intention is weight loss, glowing skin, and a rejuvenated body, you do not need to look further. The All-Star Warrior Premium Sauna Blanket offers you this and more. The All-Star Warrior Premium Sauna Blanket is of premium quality, enhancing durability and safety.
Also, you can be certain that there won't be stubborn spillages during use because the material used is also waterproof.
Additionally, you can use the All-Star Warrior Premium Sauna Blanket for multiple functions, including weight loss, detoxification, promoting systemic blood circulation, stress relief, and reduction of soreness in your joints.
Imagine achieving these benefits without necessarily having to book clinic appointments; saving you money in the long run. This infrared premium sauna blanket penetrates deep into the skin, ensuring your body and muscles are fully relaxed. You are guaranteed complete, comfortable rest after that.

When looking for a sauna blanket that will allow you to enjoy detox therapy from the comfort of your home, the HigherDOSE Infrared Sauna Blanket takes the top pick. Get ready to detox your body, improve your mood and enjoy glowing skin with the benefits of far infrared heat.
You are also not limited to what you can do while using this blanket. You can multitask and perform tasks like using your mobile phone and watching your favorite movie while helping your body feel relaxed and rejuvenated.

Detox your body, improve circulation, improve mood, reduce stress, burn calories, rejuvenate your skin, decrease inflammation and boost your immunity with the single person far-infrared home wood dry sauna.
Customize your heat temperature between 68 and 149 degrees F. Enjoy the health benefits of 7-color chromotherapy to relieve joint & muscle pain, and accelerated recovery as well as an oxygen ionizer for maximum enjoyment. The LifePro 1 Person Far Infrared Sauna also includes nontoxic off-gassing of materials, is low EMF (electromagnetic fields), easy assembly and boasts a tempered glass door.

Healthy living should always be a top priority in one's life. However, most people balk at the cost of healthy investments like infrared saunas and that rejuvenate the body. Fortunately, there are many affordable options today, some of which suit your budget perfectly while promoting healthy living, even in the comfort of your home. It's never too late to begin your journey to healthy living.