By Katherine Dahl, Co-Founder of SUPER TEETH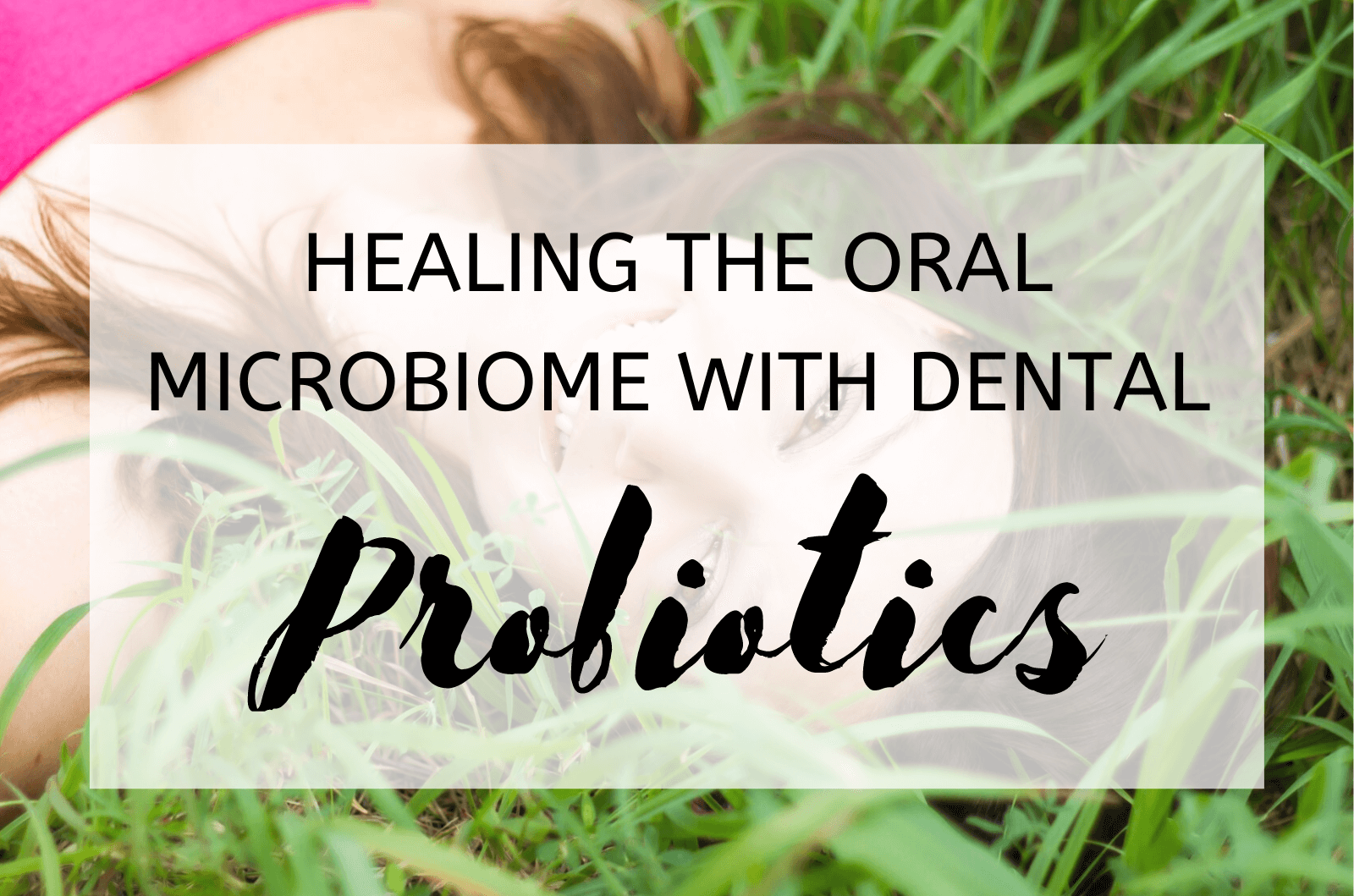 My holistic oral health journey began about five years ago when I was pregnant and began experiencing more dental issues than I normally had. Dental problems were not new to me; I experienced them since early childhood with many memories of visits to the dentist for crooked teeth, tight spacing, and the usual cavities. What seemed unusual to me, though, was how diligent I was in taking care of my teeth, and yet I still couldn't prevent these issues.
Unfortunately, my story isn't that unusual. Cavities and gum disease are among the most common chronic diseases in the United States with more than 1 in 4 adults1 and 1 in 5 children2 experiencing tooth decay. Nearly half of all adults over the age of 30 show signs of gum disease3 and yet, according to a study done by the American Dental Association Health Policy Institute, 95% of adults surveyed believed maintaining a healthy mouth was important4. Something wasn't adding up, so I began to dig deeper. What I realized next opened an entirely new world to me.
We are More Bacteria than We are Human
Soon after I began my journey to uncover the root cause of my oral health issues, I discovered the vast world of the human microbiome, which is the community of bacteria and other microbes that live within us. I read more articles and studies on bacteria than I care to admit, and I learned that our health can be largely determined by the types of bacteria that inhabit our bodies. We should be paying closer attention to those microorganisms because we have more bacteria living in our bodies than we do human cells! So, to achieve our optimal health, our microbiomes need to be healthy and I found that the microbiome in my mouth was not.
Scientifically speaking, I was experiencing oral dysbiosis, a condition where the oral microbiome has more pathogenic (bad) bacteria in it than it has good. I lacked a diversity of beneficial bacteria in my mouth which left me without a natural defense to fight off bacteria that cause cavities and gum disease in between brushings. This dysbiosis caused my mouth to be in a chronic acidic state which then furthered the overgrowth of harmful bacteria and left my enamel soft and prone to demineralization.
In addition to my lack of good bacteria, I also discovered that some of the dental products I was using were furthering my dysbiosis, such as sodium lauryl sulfate (SLS) in my toothpaste and the alcohol in my mouthwash. Both had antiseptic properties and killed all bacteria including the beneficial ones. I was also using a subpar floss that didn't clean my teeth well and left me with more lingering bacteria. Even though I thought I was doing everything right, I wasn't.
A Passion Turned Mission for Healthy Oral Microbiome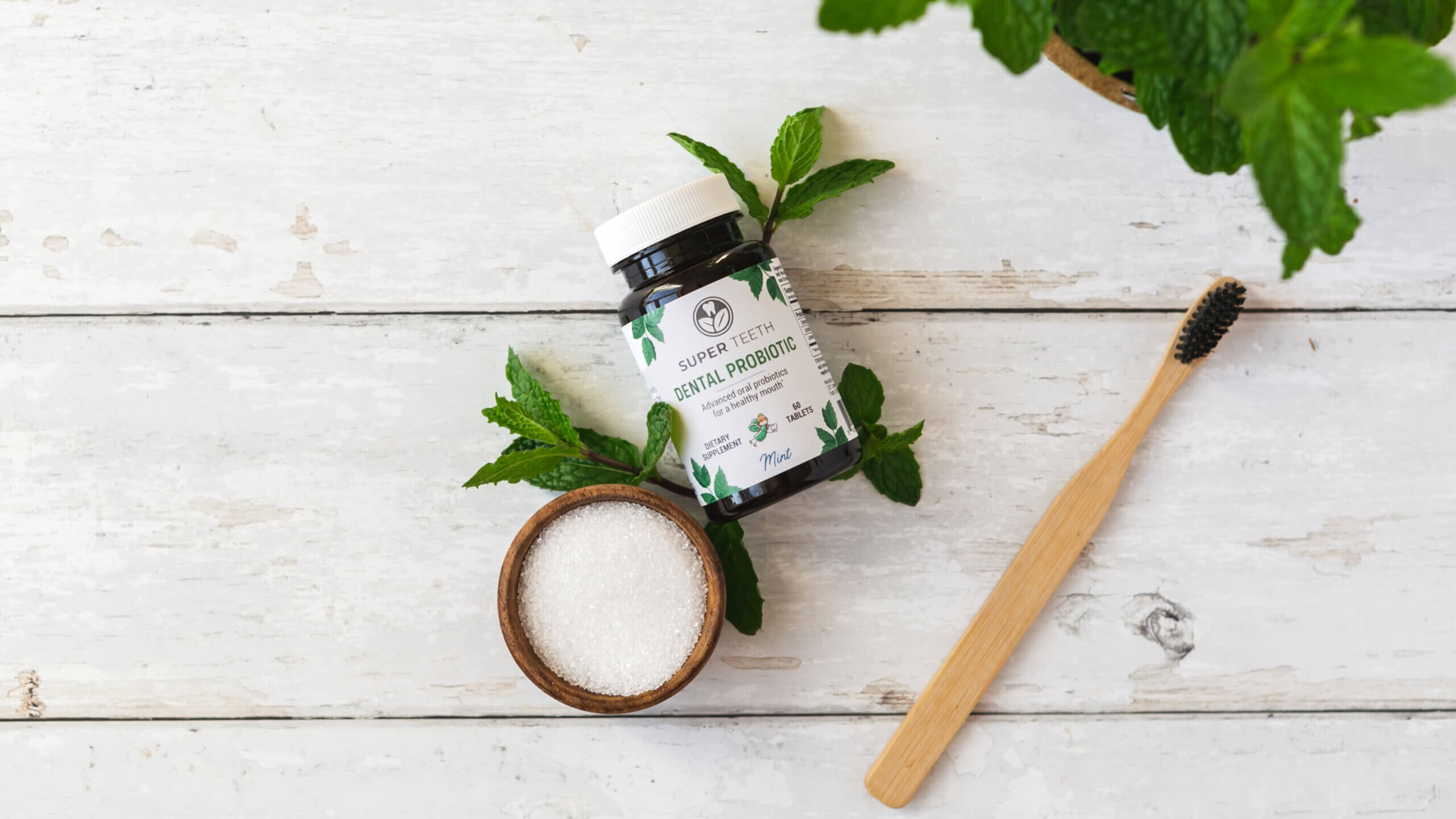 After having three kids of my own and watching them begin to experience the same oral health issues I had experienced for so long, I knew it was time to do something about it. I became very passionate about detoxifying my house, including the oral care products I had been using. I threw out anything with fluoride, SLS, PTFE, PFAS, etc. I began integrating more natural products into our home. I focused on achieving optimal holistic oral health for my family including looking for ways to improve our oral microbiomes. After many late nights of researching and formulating with my husband and my father-in-law, a dentist of over 35 years, we created SUPER TEETH Dental Probiotic; a probiotic designed specifically for the mouth that replenishes the good bacteria and brings balance to the oral microbiome.
How does a Dental Probiotic Work?
Unlike "gut" probiotics which are meant to be swallowed, SUPER TEETH Dental Probiotic is meant to be savored in the mouth like a mint, so that the bacteria strains can make their home on the teeth and gums. SUPER TEETH Dental Probiotic contains the very best bacteria strains that have been clinically verified to improve oral health. Specifically, these beneficial bacteria help inhibit the growth of their pathogenic enemies and help neutralize the pH level of the mouth, producing a symbiotic oral microbiome. This probiotic blend also includes xylitol and chicory root inulin prebiotic to help ensure the good bacteria stay alive and thrive once they are in the mouth. Without the inclusion of toxic or harsh ingredients, SUPER TEETH Dental Probiotic is a natural solution for improving oral microbiome health.
Floss. Brush. Take SUPER TEETH.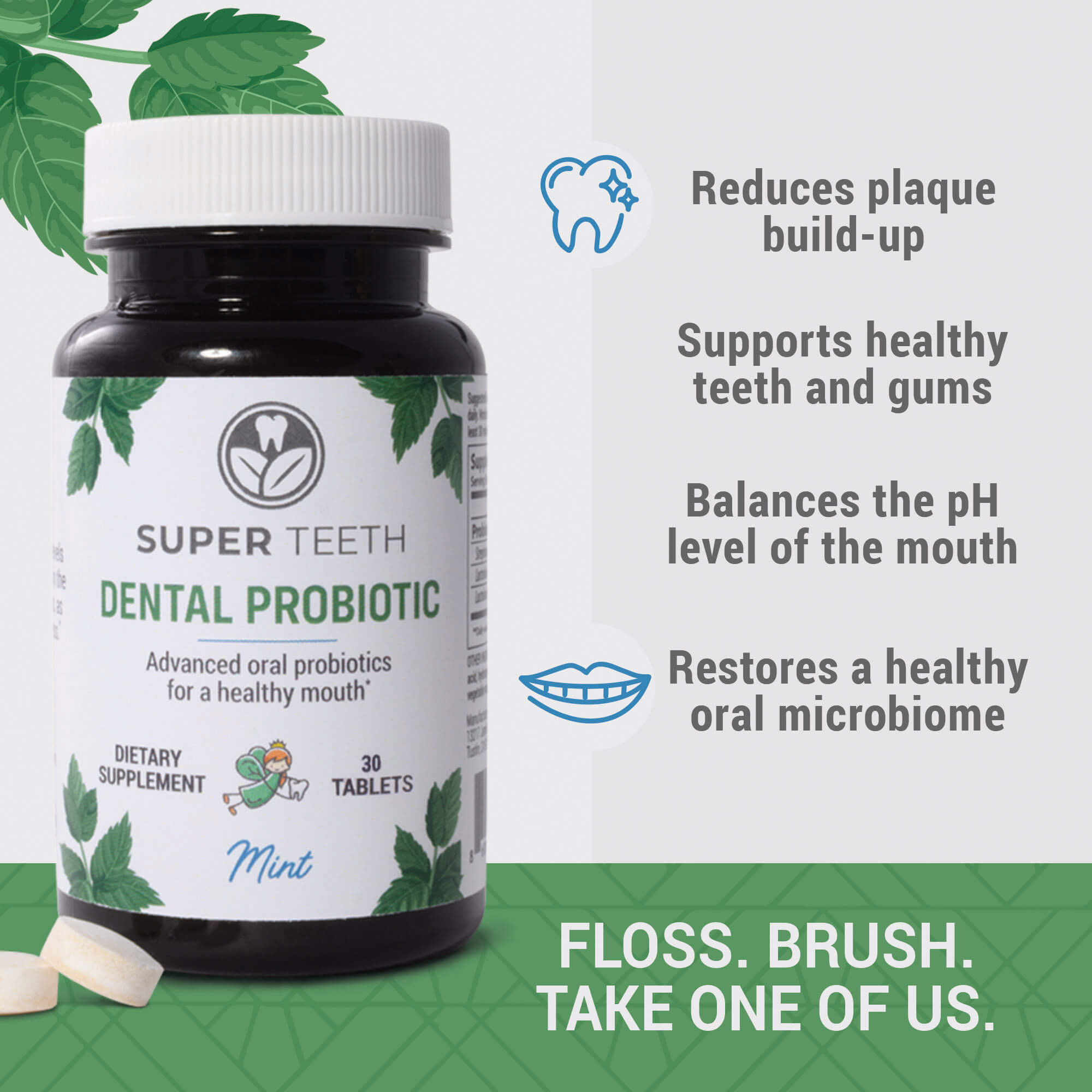 At SUPER TEETH, we are passionate about instilling the belief that a dental probiotic should be an important part of the daily oral care routine. Good brushing and flossing habits are important, but they aren't always enough to help heal bacterial dysbiosis. Through our education efforts online, as well as our clinical studies and scientific resources that can be found on our website, our customers are equipped to achieve oral health success. Visit SUPER TEETH to learn more about our dental probiotic and to sign up for our 10% discount subscription service.
1. Oral Health: The Silent Epidemic
2. Centers for Disease Control and Prevention. Oral Health Surveillance Report: Trends in Dental Caries and Sealants, Tooth Retention, and Edentulism, United States, 1999–2004 to 2011–2016
3. Adult Oral Health | Basics | Division of Oral Health | CDC
4. Health Policy Institute Publishes Oral Health Facts for Every US State