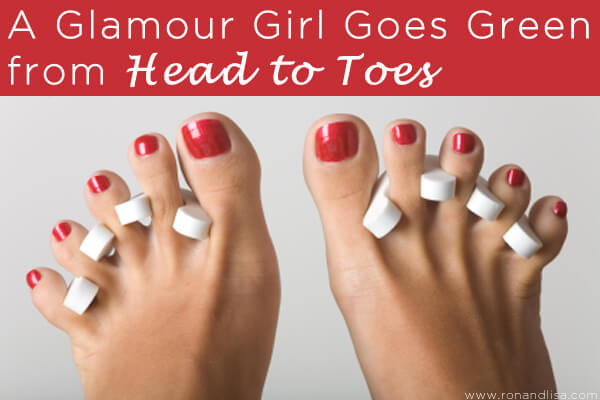 Guest blogger, Morgan McKean is an Eco-Luxe Lifestyle expert, blogger and media personality. Morgan's knack for helping people seamlessly convert over to a more eco-conscious lifestyle without giving up fun or convenience makes her a go-to person for all things green and glamorous.
You might say I've been living a glamorous and 'Green' lifestyle, though it wasn't called that at the time, since I was a little girl.  My mom, a one time national beauty pageant winner and musician by trade, spent as much time recycling used goods and planting trees as she did getting all dolled up.  Because she said so, I conserved water, recycled and turned off appliances around the house, however, I was much more attracted to being glamorous then ways I could help sustain our environment, that was, until I got pregnant.
Pregnancy was a big game changer for me.  Getting ready to birth the next generation, I began taking into account my own consumption habits and realized that all the fashion statements and little bottles of lotions and potions I used to make myself pretty came with more than just a monetary price tag.  I became clearer about the how the things we do, buy and use in our everyday lives not only affects the planet, but our health as well.
Take for instance one of my favorite beauty rituals, the bi-weekly 'mani-pedi'.  One day, not too far into my pregnancy, I went into my local nail salon, only to have to do a quick 180 to avoid the fumes that were fast making me ill.  Not wanting to deal with the smell or getting sick, outside of the occasional home pedicure, my nails went bare for most of my pregnancy.
After the baby came, like many moms, I researched just about everything and anything that my son could possibly come into contact with, one of which being the products I used on my hands.  Even though I really wanted to go back to painting my nails, it was then that I learned why the smell in the nail salon made my stomach turn, toxins.
While several brands have removed them from their ingredient list, many popular nail polishes on the market today still carry Formaldehyde, Toluene, and Dibutyl Phthalate.  Besides being responsible for that foul odor we've all witnessed, these toxins have been known to cause headaches, affect the nervous system, cause liver damage, and in some instances, lead to cancer.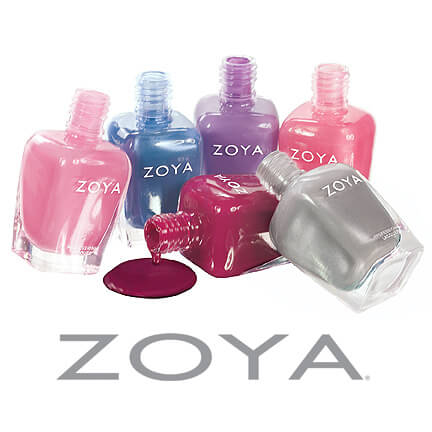 At first I thought, well that's it for me, I'm not putting anything on my hands that could potentially that could make my baby sick.  Luckily though, I happen to befriend another mom who liked having her nails done as much as I do, and she let me know about Zoya, a healthier alternative that was also good for the planet.
Related Articles:
Green Your Routine – In the Bathroom!
Tired of Yellow Headlights? Make 'Em Shine, On a Dime!
Corn: The Good, The Bad & The Ugly
A Fresh Take: From Farm to Table
Discovery's Planet Green TV: Green Home Makeover with Ron & Lisa!
ABC's The Bachelorette, Trista Sutter: Her New Book + A Gratitude Chat with Lisa Beres
After trying it out, I figured if there was one sustainable and healthy alternative, there had to be more.  I've since found, and recommended, other ecofriendly brands like Butter of London and Acquarella, and for my pregnant friends, Polished Mama. Each of these brands takes into account their carbon footprint, our health and delivers that 'Wow' factor by offering the latest trends in nail color, making it easy for all of us glamour girls to go green.
To learn more about guest blogger, Morgan McKean, visit her website at morganmckean.com.