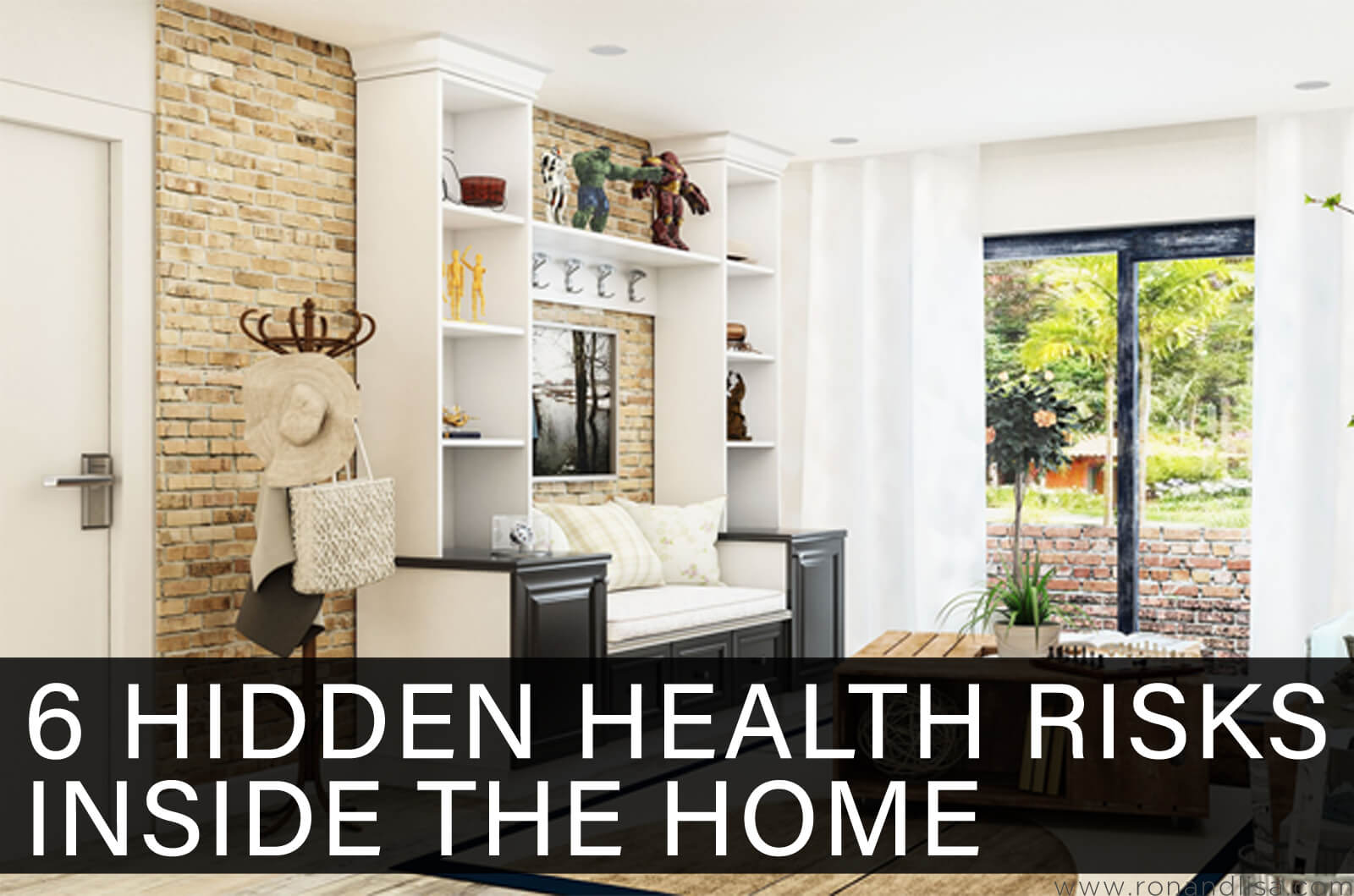 Every single home should serve as a refuge from the outside negativity and threats that people face on a day-to-day basis. From crime and pollution to health risks and noise, it's often said that there are only two places in the world where one can find peace – in the home and the grave. For those living, the home environment should feel like an inviting and safe environment for all who reside there.
Yet even in posh neighborhoods amidst well-appointed living arrangements, a variety of risks, dangers and threats can lurk around every corner. Ultimately, many risks inside the home go unnoticed until it is too late, which is why being aware and taking action immediately is crucial to long-term health and safety.
To assist in identifying potential risk factors, here are 6 major health risks you may be facing inside your own home that should be addressed promptly.
1. Indoor Plants
Many people enjoy adorning their interior living spaces with a variety of native and exotic flora, which contribute to a more welcoming living space in general. Some notable benefits of featuring plants indoors include increased production of oxygen (and reduced carbon dioxide build-up), as well as a regulated level of humidity in the home throughout day and night. Some indoor household plants can even filter toxins out of the air.
Keep in mind that plants can pose several risks to your overall health. First, some plants are naturally toxic (here's a list of common toxic household plants) in some cases to humans, and in others, to pets. Another risk is the potential for mold and bacteria growth. By incorporating plants indoors, you're bringing naturally-fertile environs into the home where moisture build-up, leakage, and the growth of undesirable particles can filter into the air and onto surfaces.
While these concerns usually are minimal in outdoor settings, they can be of greater risk when in a confined residential space.
2. Risk of Falling
Many risks to your life and health aren't inherently rooted in exposure to toxins, chemicals, or bacteria, but to human behavior and accidents around the home. The risk of falling is a substantial concern in most homes, regardless of age or current health condition.
One of the biggest risk factors for falling in the home is tied to stairs. In Australia alone, one person falls down the stairs every few minutes, and there are roughly 50 fatalities each year due to stair-related falls. Look for companies such as Majestic Stairs that can assist homeowners by installing a wide variety of stair and balustrade solutions; including glass balustrade options for an aesthetic appeal. Glass balustrades for staircases are cheaper than you might imagine – visit this site to learn more about a variety of offerings.
3. Toxic Chemicals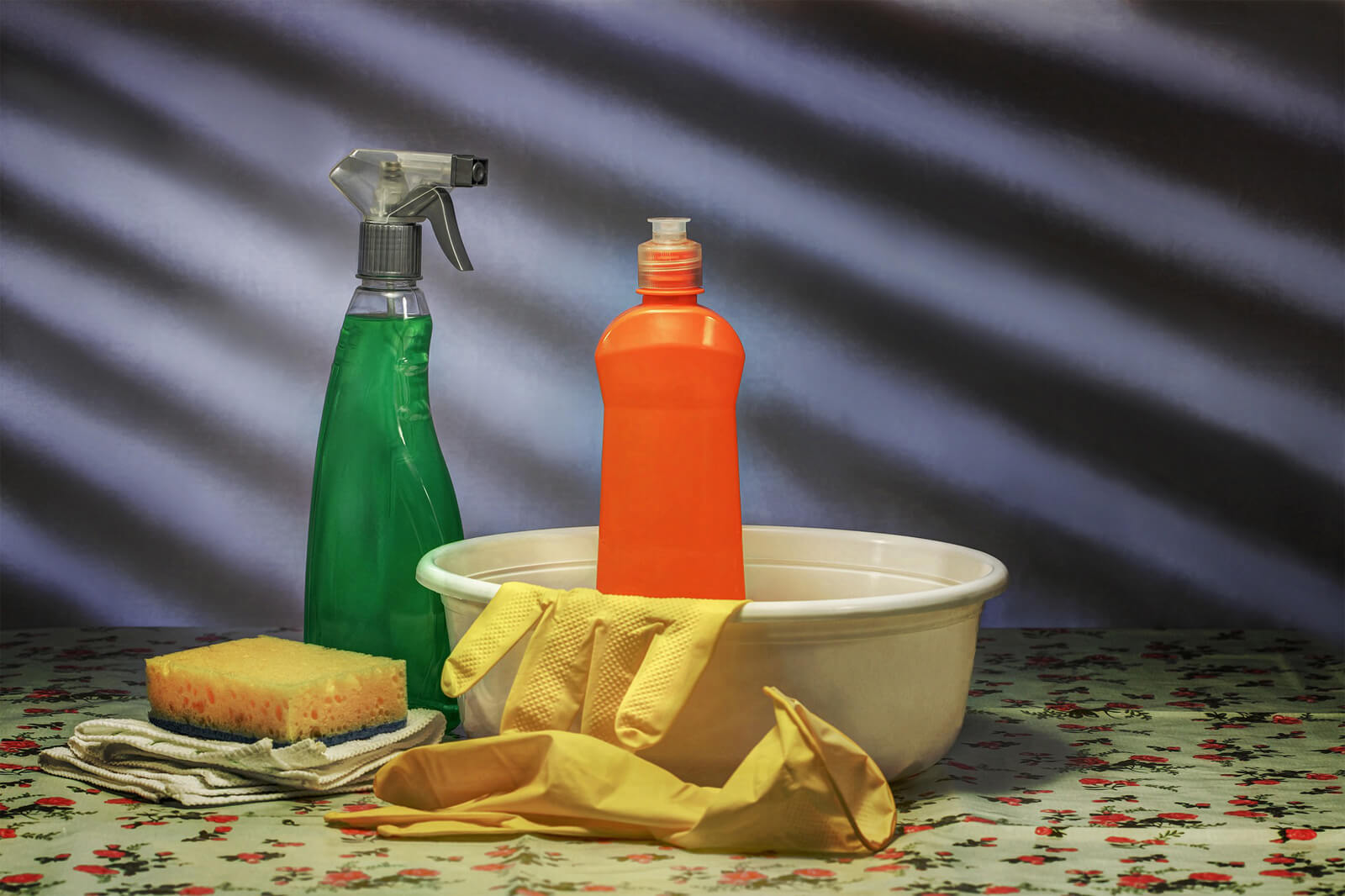 To maintain a proper, clean home, a variety of cleaning agents and chemicals are required. These ingredients are meant to be used for specific purposes and kept in secured locations to avoid potential contamination and exposure. Yet, too often, improper storage or use of these ingredients leads to injuries; even fatalities in the home.
With roughly 1,000 premature poison-related deaths in Australia alone every year, this is a huge concern; ranking as the 15th leading cause of death. While cleaning products rank high among the types of accidental poison-related injuries, other items – such as prescription drugs and exposure to unknown chemicals – are also concerns. Homeowners should take every precaution to secure all potentially toxic or dangerous substances are in areas where nobody (including young children) can access them unintentionally.
4. Unsecured Flooring
Outdated stairs that lack a wooden or glass balustrade may be the single biggest cause of falls inside the home with flooring being a prime cause of risk. It is very common for homeowners to adorn their living spaces with carpets, rugs, and other stand-alone flooring options, but these pose inherent risks for people of all ages. Injuries to the body caused by tripping or stumbling due to unsecured flooring choices are a huge risk factor that very few people consider.
Additionally, aging flooring can be a risk factor for falls. Installed carpet, tile, and linoleum that is beginning to loosen can suddenly cause injuries or even death from a fall without warning. It's imperative to take any loose or unsecured flooring elements in the home seriously and eliminate or repair them as soon as possible.
5. Heavy Furniture
Injuries abound in the home whether we realize it or not. Various forms of heavy furniture can be a tremendous risk factor for accidents. Whether due to stumbling, children who love to climb or a natural disaster such as an earthquake, large and bulky forms of furniture can cause serious damage to people in the home if they fall or otherwise collapse.
The dangers of falling furniture for young children are especially prominent, as items such as bookcases, shelves, and appliances can suddenly tip over due to an otherwise curious child. An average of one child per year has died from falling furniture in Australia over the past 20 years.
Secure heavy furniture to the wall and larger items on top of them (such as televisions) to the furniture itself to avoid potential risks.
6. Fire Dangers
A fire inside homes occurs once every ten minutes in Australia, yet too many homeowners assume that fires aren't a risk to health or safety. Fortunately, a variety of actions can help mitigate the potential for damaging fire risk in the home. Smoke alarms are the first line of defense. While not able to stop a fire, alarms can ensure that all home occupants are aware that a fire is occurring. The risk of fire-related death in the home is cut in half when working smoke alarms are present.
Other major risk factors for fires in a home include unattended cooking and smoking. By paying more attention when in the kitchen and creating a smoke-free zone indoors, the risk of health-related dangers associated with a fire can be substantially reduced.
While it may never be possible to eliminate health and safety risks indoors, it's easy to reduce the likelihood of unwanted accidents from occurring. From mold and moisture to fire and falls, consider these often-ignored risks, and take proper precautions to secure both your health and home from these potential dangers.