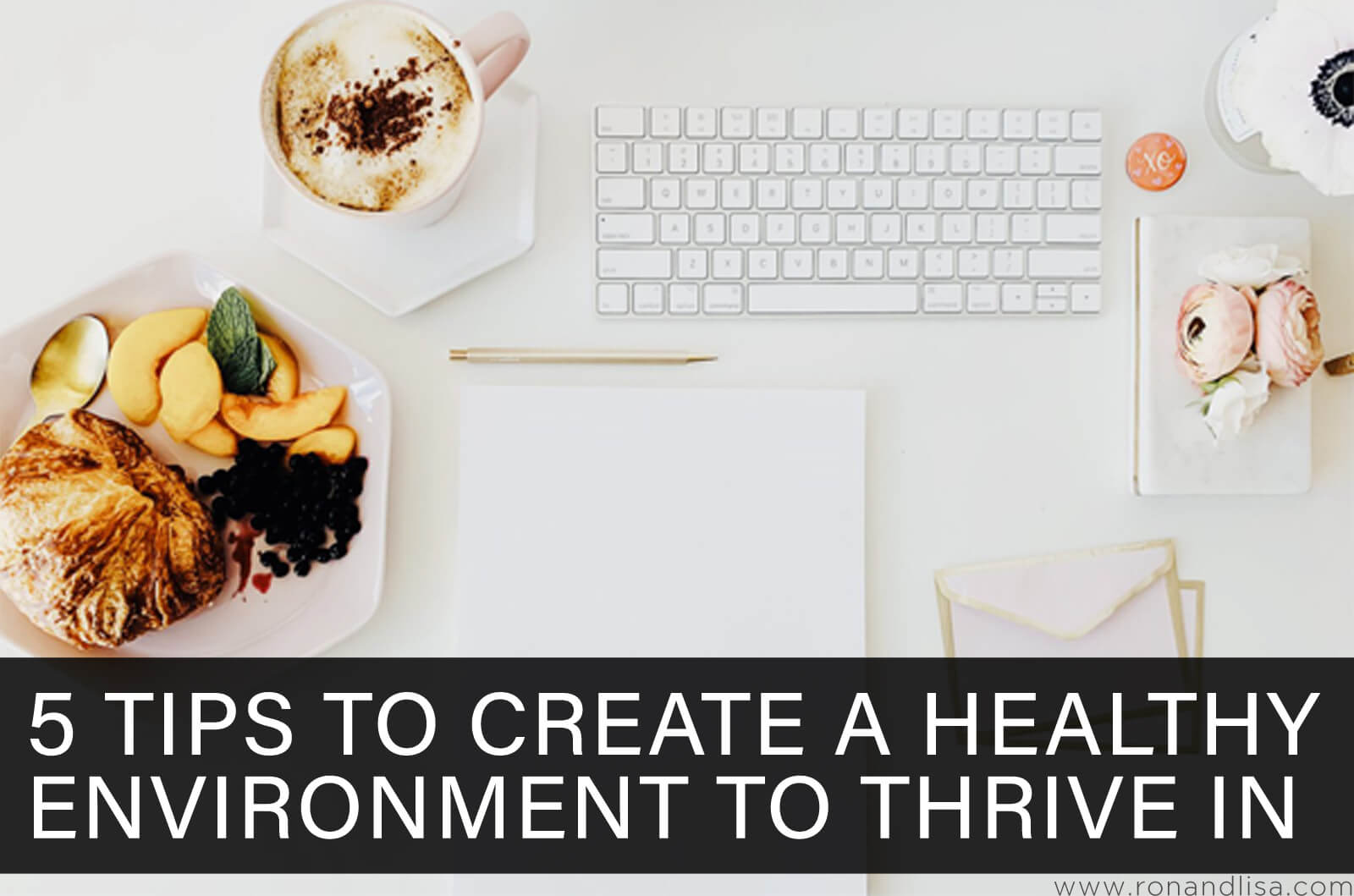 Ideally, we should live in and work in environments that promote optimal wellness. When we operate in healthy settings, we're more likely to excel at and become successful in our societal roles.
Healing spaces can increase self-esteem, improve quality of life, and reduce stress while helping us to feel enthused to complete the tasks required for our work and family dynamics. Family units and businesses should strive to create healthy indoor spaces since these can contribute to increased productivity and improved mood of the occupants. If you're seeking to create a healthy environment in which to thrive, here are five helpful tips to get started.
1.    Organization
Whether it's the Marie Kondo method or not, it's crucial to find ways to stay organized, especially with the current stay at home orders. An organized home and office are ideal ways to help foster growth and success. When people are disorganized, this creates chaotic energy, making it difficult to get tasks accomplished.
Finding ways to stay organized can help increase productivity and make employees and co-workers enthused to go to work. For example, if you enjoy following the stock market, you may enjoy receiving ex dividend date reminders and calendars. Keeping this information organized versus scattered can help make it enjoyable to read while reducing stress.
2.    Positive Recognition
Positive recognition is an ideal way to forge both healthy work and home environments. A recent study found that 70% of employees said meaningful recognition for the work they did was better than receiving a bonus.
Encouraging reinforcement is beneficial in a workspace or family unit. By offering praise to those around you when they do a good job, it encourages the person to excel in the future. Verbal praise creates a positive and healthy environment where people are excited to complete the tasks by feeling motivated and appreciated.
3.    Reduced Screen Time
One of the best ways to create a healthy home or work environment is to reduce the amount of screen time that you, your family, and coworkers are exposed to. Sitting in front of a computer screen all day can negatively affect your health and wellbeing.
If you wish to create a healing environment for you and your family to thrive in, come up with some creative ideas to pry kids away from digital devices. Implement a family game night or encourage outside walks and fun crafts to move your family away from their phones, video games, computers, or television. There is nothing wrong with watching a little television here and there, but screen time shouldn't be the main form of relaxation or entertainment. Try getting outside to enjoy nature while the weather is nice and warm.
4.    Create Comfortable Spaces
Another great way to cultivate a healthy home and work environment is to make your spaces comfortable. If you are going to be in your space for several hours each day, these areas must represent you and your personality.
If you are not comfortable in the areas that you work or relax in, it will be difficult to be productive or experience enjoyment. If you wish to increase your productivity, make your space relaxing and comfortable. This can include adding a comfortable chair to your workspace, bringing in additional lighting, hanging some beautiful or inspiring pictures on the walls, and surrounding yourself with items that make you feel happy.
5.    Incorporate Plants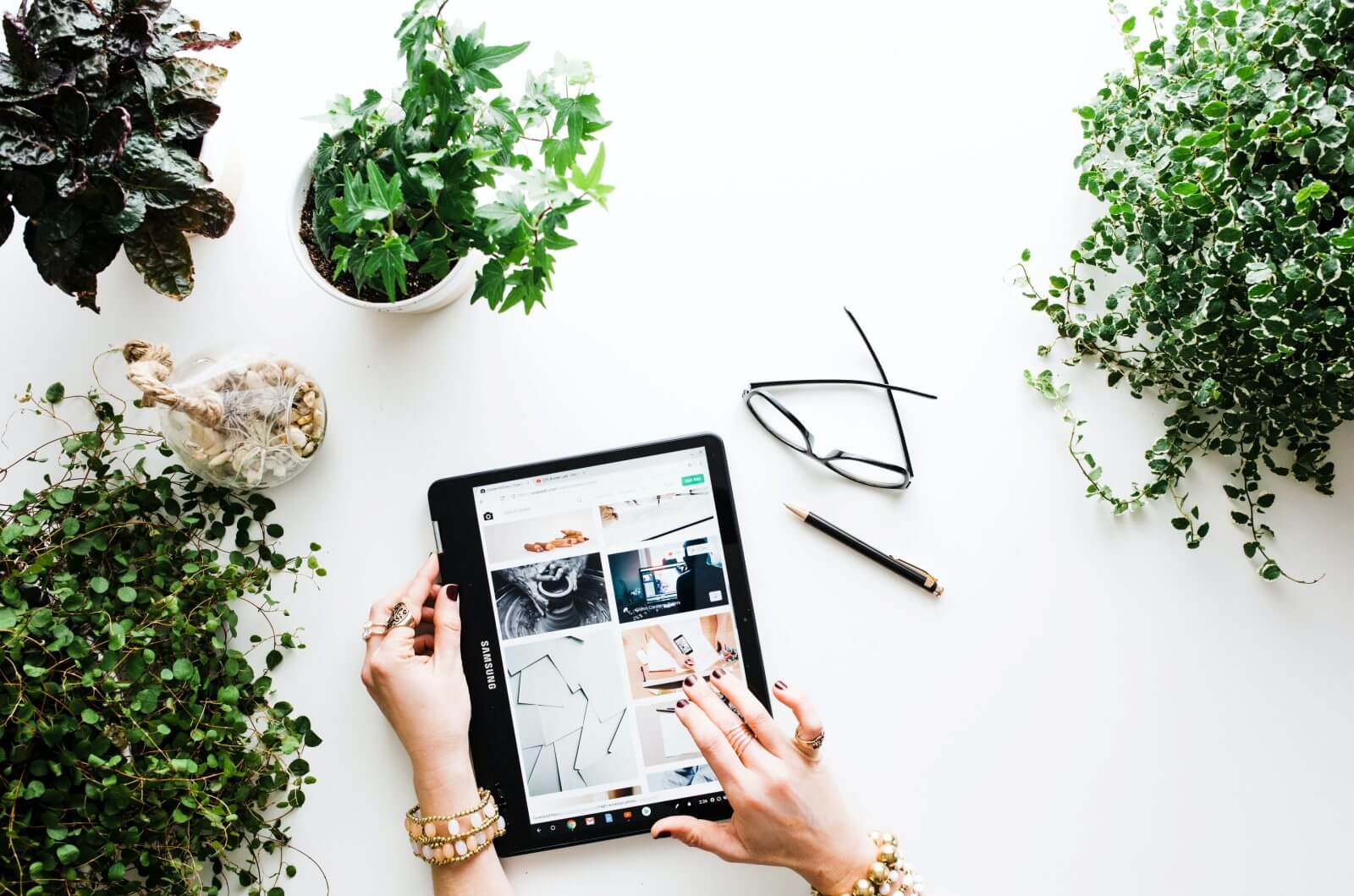 Another great way to create healthy surroundings is to incorporate greenery. Adding indoor plants to your home or workspace will not only help to remove toxins from the air but will connect you with nature.
Using small, potted plants and incorporating natural elements will help you to feel calm and stay focused. At home, you can add larger standing trees to different areas of each room. In you're your office however, you may have less space, therefore, you can add a small planter such as a simple flower, cactus, or succulent on your desk or inside your cubicle. This will help bring the outdoors in and connect you with nature.