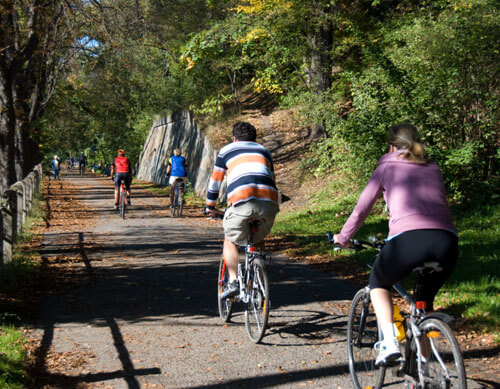 It's easy to approach your favorite activities and those routine chores with a little more thought towards the environment.
"When you look at our daily routines, it's generally pretty easy to find ways to lessen the impact on our environment. No matter what activities you are participating in, anytime is a great time to start," says Josh Radoff, Co-Founder and Principal of YRG Sustainability and member of SCA Tissue's Tork Green Hygiene Council.
Having helped corporate and government clients deal with carbon emissions and climate change, Radoff's ideas can help you tread a little more lightly at home:
Eliminate single serving items: Bottled beverages require lots of packaging, energy and air and water pollution just to get that liquid to your mouth. Avoid single-serving items and bring a coffee mug and water bottle wherever you go.
Make your house chemical-free: There are nearly 80,000 chemicals in conventional cleaning products. Most end up down the drain or in our bodies. Use green cleansers, providing safer alternatives.
Get out of your car: Consider biking or walking to the grocery store, to work, for shopping and everywhere in range. Use mass transit when possible.
Avoid purchasing new stuff: Thrift stores and garage and yard sales are great. Put the "reuse" back in Reduce, Reuse, Recycle. And when buying necessities, say no to plastic bags. Use reusable grocery and produce bags. Purchase groceries in bulk to reduce packaging waste.
Eat local and organic: Purchase local meat, fruit, veggies, and grains from your farmers' market, sign up for a Community Supported Agriculture program or choose local food at supermarkets. This supports local farmers and lessens transportation energy. Get really local and start a vegetable garden!
Don't hog energy: Don't keep the heat running when you aren't at home. Keep the thermostat down on cold days and wear a sweater instead. If purchasing new appliances, buy Energy Star qualified. Also, incandescent light bulbs use lots of energy; switching to fluorescent bulbs lessens energy consumption.
Get earthy: Visit a farm or hike through a national or state park. Nothing inspires like a little dirt and nature.
So make some changes and go green in your daily life!
PHOTO SOURCE: ©Dmitry Stadnik – Fotolia.com
Content courtesy of StatePoint.