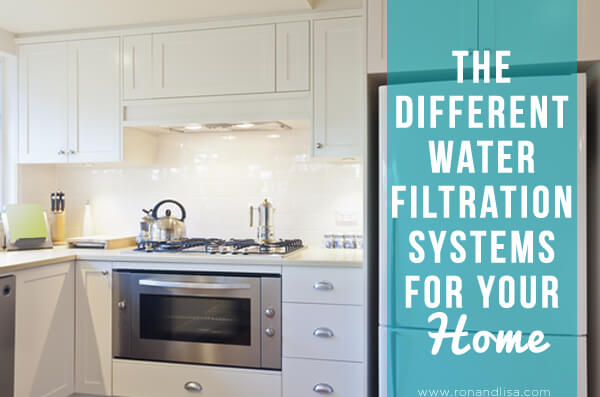 As Americans have grown more health conscious, demand for better water quality has grown, too. National bottled water sales reached $13 billion in 2014, the International Bottled Water Association estimated. Meanwhile water filter sales in 2014 reached $833 million, according to Mintel.
Water filters are less expensive than bottled water over the long term, but with so many types of filters available, choosing the right one can be challenging. Here is a guide to some of the most popular water filtration systems for your health.
Activated Carbon Filters
Activated carbon filters, also known as carbon filters or pre-filters, are one of the most popular types. Activated carbon filters attract large particles (sediment) so that they don't come through your faucet.
Carbon filters are often used in conjunction with other filters. Brita pitchers are an example of a carbon filter. This filtration system helps remove particles, chlorine taste and odor, but does not remove all of the known contaminants found in tap water. If you prefer purified, healthy water for drinking and cooking, be sure to add another, higher-performing filter in conjunction with a carbon filter (see below for examples).
KDT Absorption Filters
Working in conjunction with a carbon filter, KDT (Kinetic Degradation Fluxion) filters help control microorganisms that inhibit other essential microorganisms from functioning. These filters remove heavy metals, iron oxides, hydrogen sulfide and neutralize chlorine.
Though most people filter their drinking water, purified water is also beneficial for bathing. From soothing dry skin, preparing you for a good night's sleep and opening nasal passages for better breathing, a warm bath can do wonders for your mind and body, says Prevention. Soaking in water that contains chlorine can be harsh on your hair and skin. Consider a bathtub filter, shower filter or handheld shower filter paired with a luxurious Japanese soaking tub. Angie's List provides a guide to bathtub styles for the ultimate whole-body spa experience.
Reverse Osmosis Filters
Often used with activated carbon filters as a pre-filter, reverse osmosis (RO) filters use a semipermeable membrane, about as thick as cellophane, to remove dissolved inorganic solids like salts. The filter allows water to pass through without impurities or contaminates. RO filters trap particles much smaller than activated carbon filters can such as fluoride, leaving your water looking cleaner, and smelling and tasting better.
If you are like most people, you have been lead to believe fluoride is a healthful supplement added to our drinking water. Read What Dentists and other fluoride advocates have to say.
UV Filters
UV filters are particularly useful for protecting water from viruses and bacteria. They use ultraviolet light to kill viruses and bacteria. However, they do not remove particles. When water does contain high particle content, the ultraviolet light can react with contaminants to counter disinfection performance. To address this issue, use a UV filter with a pre-filter. Be sure to find a plumber who can help you install UV filters at the point of entry, along with other types of filters like an under the sink filter that require drilling (ie: point of use).
Water Ionizers
Water ionizers, also known as alkaline ionizers, are often used with activated carbon filters as pre-filters. According to ionizer manufacturers, this type of filter raises the pH level of water by using electrolysis to separate water into acid and alkaline elements, resulting in antioxidant properties that provide health benefits similar to those claimed for alkaline diets.
Proven scientific benefits and studies are limited, however, and no peer-reviewed studies exist proving that consuming alkaline water can reduce a person's cancer risk. Some studies do show lowered cholesterol, blood glucose and blood pressure levels as well as being helpful for acid reflux. While maintaining a healthy pH balance in our bodies of 7.4 is ideal, too much acidity in your body can lead to acidosis and too high of pH can cause metabolic alkalosis. Since your stomach is naturally acidic, it will neutralize the alkalinity of ionized water when you drink it.
Furthermore, ionic treatment cannot remove any non-ionic particles or microorganisms. Ultimately, you are better going with a different type of filter and drinking spring water with naturally occurring minerals to keep your pH levels balanced.
Choosing a Filter
The first step in choosing a filter is to determine what compounds you need to remove. Check your utility's Consumer Confidence Report, sent to consumers each year before July 1. You can also contact your utility company to request a copy or contact the EPA. If you get your water from a private source, check quality annually, in late spring. Once you know what to filter out, you can choose the appropriate filter.