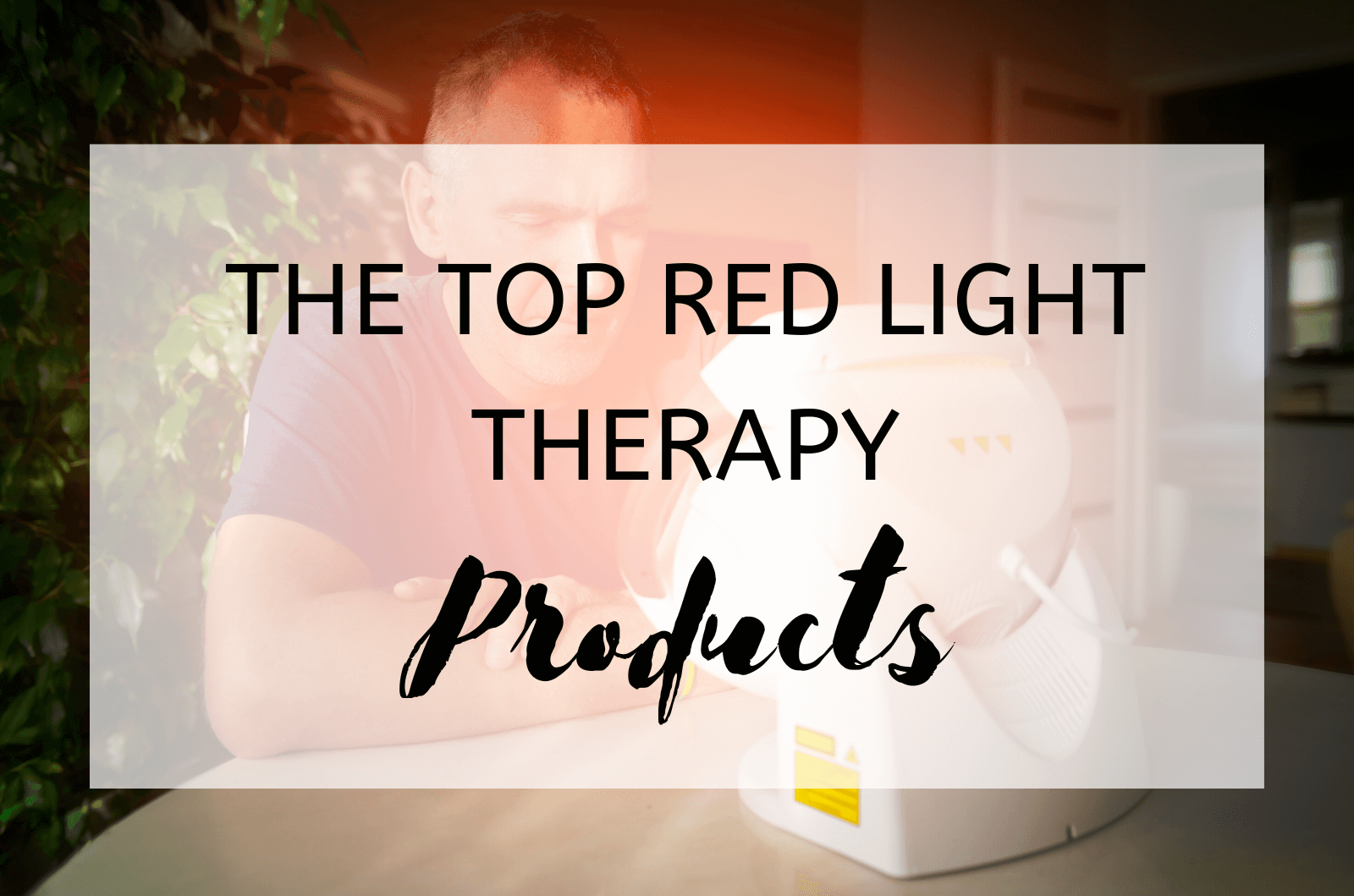 The term 'red-light therapy' may sound familiar to you. But do you know what exactly red light therapy refers to? You may have heard the recent buzz in a dermatology office, a spa or a skin care boutique; or perhaps from your favorite celebrity.
Red light therapy is a process of using the light-emitting diode as a solution for several skin-related issues as well as pain relief, wound healing, muscle repair, hair loss and even weight loss. The skin issues in particular include acne, rosacea, reducing scars, eczema and fine lines across the face or around the eyes, and even reducing stretch marks.
Read more about the Best Infrared Saunas for Every Space and Budget
Red light therapy continues to gain incredible popularity as a non-invasive procedure that has helped resolve many skin-related problems. If you're looking for some of the best red-light therapy products you can use in the comfort of your home to achieve that glowing skin you so ardently desire, you're in the right place. Here's a peek at some of the best products.

While going through a red-light therapy skin rejuvenation process, you need red light therapy equipment whose temperature you can easily adjust. Extreme temperatures may be hazardous for your skin and cause further complications.
Shallow temperatures, on the other hand, may have little to no effect, which means not seeing any changes or improvements in your skin issues. With this lamp, you can adjust the Red Light Near Infrared Heat Lamp freely and easily during the procedure.
Also, if you experience a bit of soreness in your arms, knees, neck, and other joint-related pains, the Red Light Near Infrared Heat Lamp will offer quick relief. Another reason you can gift yourself or a loved one the Infrared-Light-Red-Heat-lamp is that there's no limit to who can use it. Adults, young, adults, and elderly can freely use it for pain relief and skin rejuvenation.

Whether you work from home or in an office, you can use the Wolezek Red Light Therapy Lamp to promote healthy living. Using this lamp is a non-invasive procedure to relieve any form of muscle and joint pain.
The heat produced during the rejuvenation process causes damaged tissues to heal rapidly. Additionally, the Wolezek Red Light Therapy Lamp uses high LED light therapy, causing even heat dissipation on recommended muscle joints and skin areas, and can also be used for a substantial period.


Nothing feels better than seeing skin that previously suffered from wrinkles, frowns, or fine lines now looking soft and glowing from a skin rejuvenation processes. The Wolezek Red Light Therapy Lamp with Stand is suitable for all types of skin, even skin that feels rough.
The lamp comes with an adjustable height and stand, which you can use at any angle. You can place the lamp on your desk or go through skin rejuvenation while resting. Additionally, it is also very light, so you do not have to worry about how to store it.
You also save on the costs of visiting a specialist at a skin rejuvenation center since you can use the Wolezek Red Light Therapy Lamp with Stand at home or even in your office space. You can use by targeting areas on your face, shoulders, and knees for the recommended time at least twice or three times a week.


After a hard day's work, you goal should be to rest, relax and recover. Some jobs are so tasking that all you feel once finished is exhaustion and muscle or joint pain. The HigherDOSE Infrared Sauna Blanket can help in these cases.
The sauna blanket provides heated, soothing comfort that will surprise you. You will immediately forget all the pain and discomfort as the HigherDOSE Infrared Sauna Blanket accelerates your mood while detoxing your body and making your skin smoother and brighter.
The HigherDOSE Infrared Sauna Blanket is also an excellent choice, especially if you are tired of the high cost of paying for sauna therapies. As your body temperature increases during this home therapy, you are confident of burning some extra calories, assisting you with achieving your ideal body shape and weight. Purchasing the HigherDOSE Infrared Sauna Blanket is great investment in achieving relaxation, rejuvenation and a healthier body.


Using the RELOIVE Far Infrared Sauna Blanket Heating Detox cannot be more relaxing. The sauna blanket comes from premium oxford cloth that's soft and durable to allow comfort and rest during home therapy.
Once inside the blanket, you can stretch comfortably and flexibly while still benefiting your skin, joints, and muscles. The durable fabric used in making the RELOIVE Far Infrared Sauna Blanket Heating Detox allows you to enjoy your therapy without fear that the sauna blanket will wear off and reduce effectiveness.
The UL and CE-certified RELOIVE Far Infrared Sauna Blanket Heating Detox guarantees safety of overheating and when the temperatures go beyond the recommended.
An added advantage of the RELOIVE Far Infrared Sauna Blanket Heating Detox is that you can adjust it for the period you want, such as moving it from just 1 minute to a whole hour; you are able to customize it to suit your needs.

Getting the HigherDOSE Red-Light Therapy Face Mask allows you to rejuvenate your skin and give it everything it needs to achieve immense benefits. You will only need one session to feel a boost in your mood and total rejuvenation.
The wavelengths in the HigherDOSE Red-Light Therapy Face Mask offer warmth and give your skin a natural glow. If you are struggling with itchiness, inflammation, and skin redness, the HigherDOSE Red-Light Therapy Face Mask is what you should consider purchasing. The infrared heat penetrates your skin and offers relaxation while reducing redness and itchiness.

Constantly feeling tired from unrelaxed muscle and extended joint pains isn't a feeling anyone should have experience. The suffering is even worse when combined with itchy skin that's constantly red and swollen.
You can, however, find proper treatment and rejuvenation procedures that won't cost you much using the above-mentioned red-light therapy products. They are all customized to suit your budget while still offering long-lasting results. Invest in a red light therapy solutions for relaxed joints and muscles and rejuvenated and glowing skin.