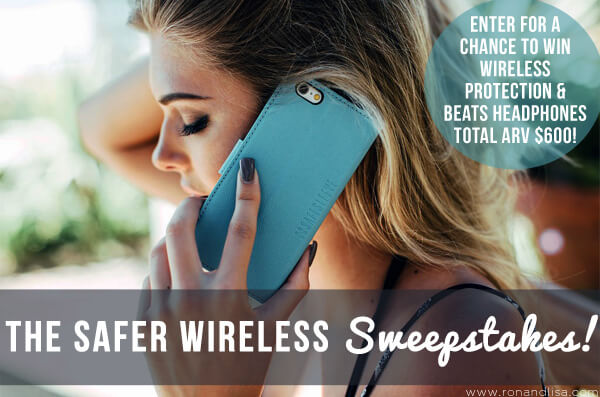 In case you've been living under an unprotected iPad, laptop or cell phone (hello!), you may have missed the latest breaking news from the National Toxicology Program (NTP, a division of the National Institutes of Environmental Health Sciences (NIEHS)) based on a multi-year study of mice and rats exposed to cell phone radiation. The results are in…and they ain't pretty.
Cell phone radiation does, indeed, have adverse health effects.
Innocent Until Proven Guilty
The ten year, 25-million-dollar government study, the most comprehensive assessment to date, determined the effects in rats and mice from exposure to radiofrequency (RF) radiation from cell phones. Researchers found increased rates of cancer in male rats exposed to cell phone radiation.
Important, but studies of this magnitude should have been executed previously – as in – prior to the estimated 4.93 billion mobile phone users expected to exist this year, worldwide. According to senior NIEHS toxicologist, Ronald L. Melnick, PhD, who designed the study,
These same cells that became cancerous in rats are the same cells that are reported to turn into tumors in people in epidemiology studies of cellphone users…"
But, that's just the tip of the toxic iceberg. The study also found DNA damage in some of the exposed animal groups. In addition, exposed children were found to be the most vulnerable to cancer risk due to their skull thickness and developing brains.
And, it's not just cancer. Devra Davis, PhD, MPH, President of Environmental Health Trust (EHT), said the health effects stretch to include brain development, according to a Yale study that 'found mice exposed to cell phone radiation during pregnancy had poorer memory and increased hyperactivity.' Even the Cleveland Clinic has recommended keeping cell phones away from the body due to studies revealing damaged sperm. A new study from Sweden has also found an increase of cancers in the head and neck coinciding with the increase in cell phone use.
Still don't have your attention? Then you can refer to the 34 scientific studies that link Wi-Fi to adverse health effects. Or, you could heed the advice of The World Health Organization, who has classified RF emissions as a Group 2B carcinogen; possibly carcinogenic to humans.
In a 2005 study published in the international peer reviewed journal Occupation & Environmental Medicine, cell phone use in rural areas were shown to be associated with an increased risk for malignant brain tumors. And, a study published in the World Journal of Surgical Oncology, found an increased risk for brain tumors, mainly acoustic neuroma and malignant brain tumors, in people who used cellular or cordless phones.
Protection is Power
Today, 95 percent of American adults use a cell phone, according to a survey. We realize technology and wireless digital devices aren't going away, but there ARE things you CAN do right now to reduce your exposure to harmful radiation; including protecting yourself with shielding cases. Don't choose just any case, rather shielding cases that have been tested in an FCC accredited independent lab to block up to 99% of RF radiation and over 92% of ELF (extremely low frequency) radiation emitted by electronic devices.
Meet your new BFF…SafeSleeve. In fact, were giving away a chance to win your own personal shopping spree for these cases. One first place winner will receive a $200.00 gift card for products at SafeSleeve, plus a pair of wired Beats Headphones f/ iTech Deals! One second place winner will receive a $200.00 gift card for SafeSleeve shopping. That's a total retail value of $600.00! Who's ready to win? Enter now:

'Each day our vision of a safer world for [tablet, cell phone and] laptop users continues to grow. As Electromagnetic Radiation awareness heightens, the need for SafeSleeve protection continues to grow for students, expecting moms, families, business people, or any consistent …user.' ~The SafeSleeve Founders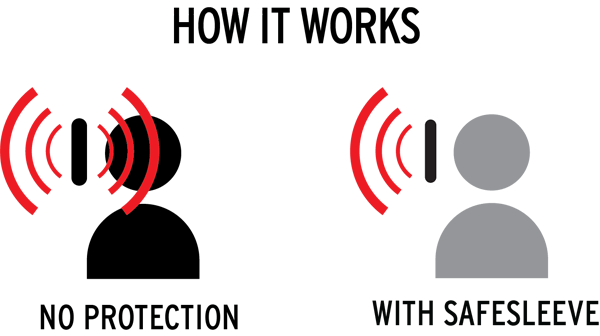 The SafeSleeve Difference
What do you get when you combine two Engineering graduates with a desire to make a difference in people's lives by offering radiation protection that is stylish and functional? Oh, right..products that offer:

Mobility.
Convenience.
Style.
Peace of Mind.
While the SafeSleeve protection cases certainly are cute, they're not just another pretty face. SafeSleeve Offers:
A variety of styles and colors to choose from Solutions for iPhones and other cell phones, iPads and other tablets, and Macbooks and most other laptops
A hassle-free, 30-day money back guarantee

Radiation Protection: Tested in an FCC accredited lab to show reductions of Electromagnetic Radiation up to 99%

Protective cases that are impact resistant with durable materials used for protection
against cracks, dings and scratches
Multifunctional: From built-in stands on cell phone cases to integrated mouse pads on
laptop cases
Designs that are beautiful, usable & efficient
Free shipping in the United States

Watch Now:
Look for The Tri-Shield Logo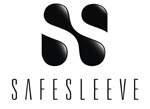 The three portions of the tri-shield also represent the three types of radiation the SafeSleeve cases block:
Extremely Low Frequency (ELF)
Radio Frequency (RF, Wi-fi)
Thermal (heat)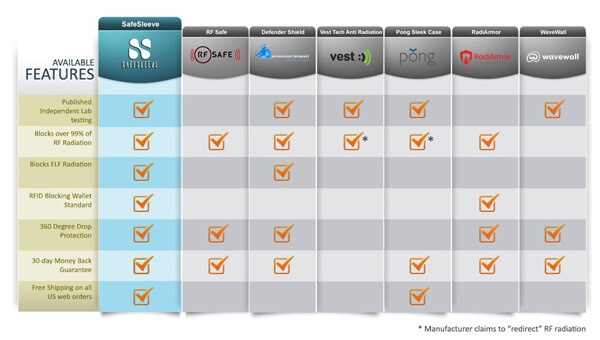 7 Helpful Tips to Reduce Radiation Exposure
According to EHT, here are a few helpful tips and action steps you can take right away in addition to using your SafeSleeve case:
1. Do not carry cell phones in bras or tucked in clothing.
2. Do not carry cell phones in pants pockets.
3. Put wireless devices in "airplane mode" with Bluetooth off when not actively using them.
4. Use speakerphone or hollow cord headphones with cell phones.
5. Wait until you are in an area of good signal (more bars) to use the cell phone.
6. Use a corded landline phone whenever possible to minimize cell phone use.
7. Minimize exposure to wireless devices by choosing wired technology, especially for children.
Enter to Win
One first place winner will receive a $200.00 gift card towards products at SafeSleeve, plus a pair of Beats headphones f/ iTech Deals! One second place winner will receive a $200.00 giftcard towards products at SafeSleeve. That's a total retail value of $600.00! Open to residents of the US and Canada. Sweepstakes ends 3/16/18. Whatcha' waiting for? Put down that (unprotected phone, tablet or laptop) and share with a friend or loved one! Enter now: