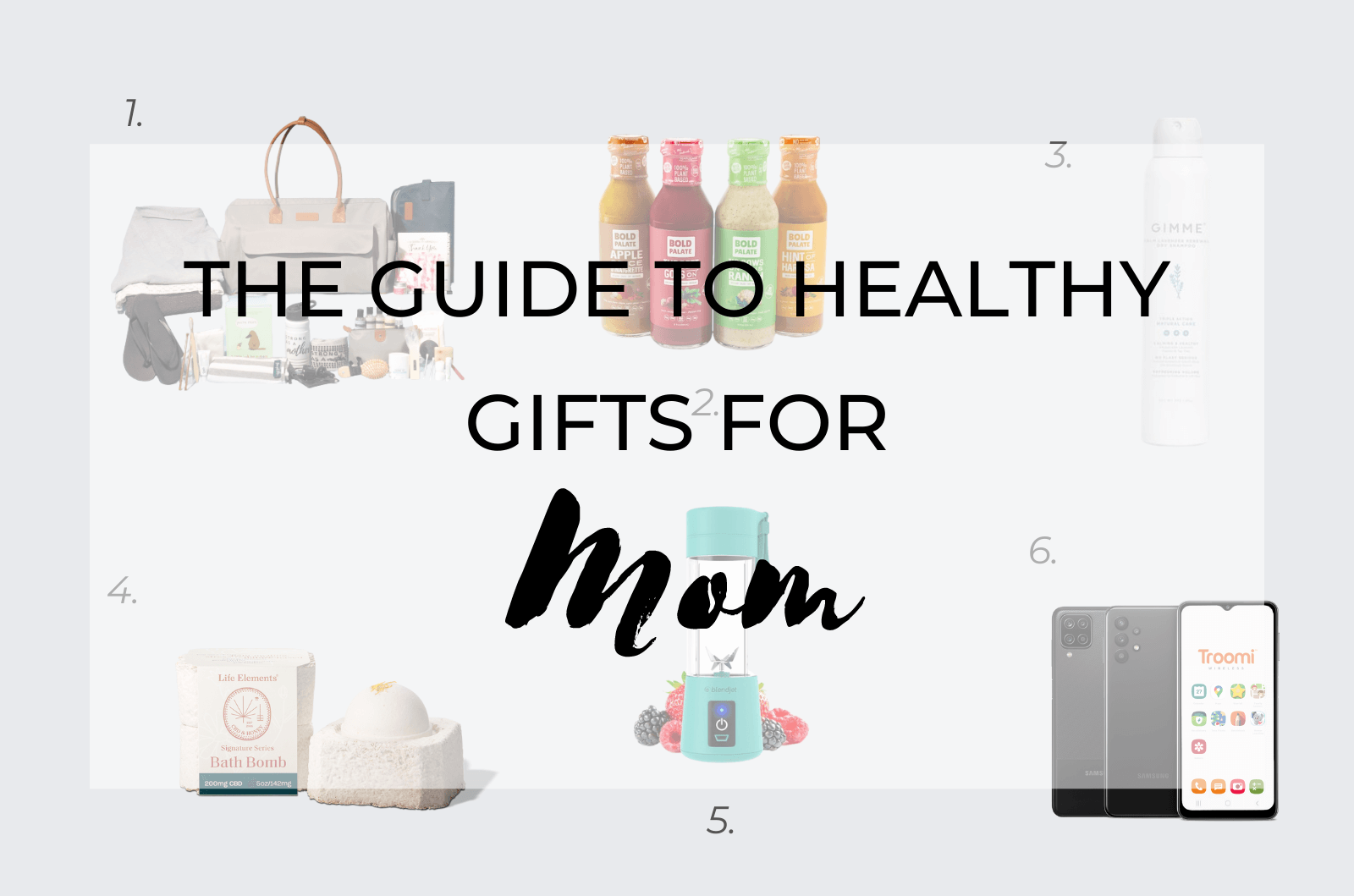 Is there a mom in your life that you want to support on her journey towards better health? After all, health is the greatest wealth and moms spend the majority of their time caring for others; leaving their well-being to take a backseat. Show a mother in your life (whether it's your mom, a sister, a friend becoming a new mom, etc.) a dose of healthy love by gifting her one of our favorite wellness picks this Mother's Day.
1. Baby Boldly Birth Bag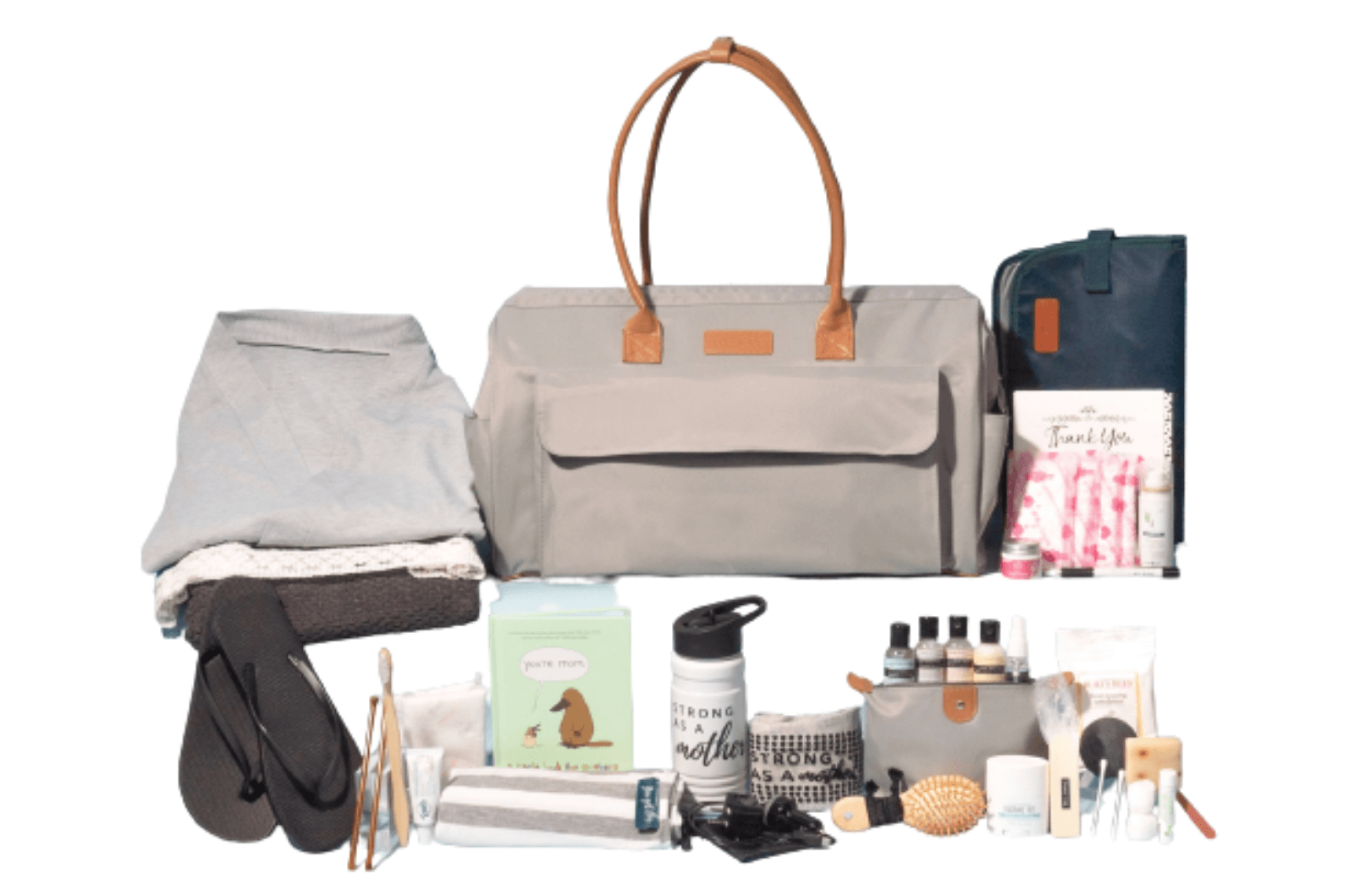 Price: $229.00
Do you know a first-time mama who needs to knock something off her to-do list? This fully stocked birth bag is stocked with essentials for both mom and baby that she'll definitely need in the hospital. We love this bag because it provides a simple grab-and-go option that guarantees mom-to-be will have everything at her swollen fingertips. Plus, it minimizes the chances of pregnancy-brain-induced stress in the hospital for any forgotten items.
From aluminum-free deodorant, a bamboo toothbrush, all-natural toothpaste, beeswax lip balm, and organic maxi pads to disposable bamboo nursing pads, organic nipple balm, a reusable water bottle, and so many more eco-friendly goodies, this bag was designed by mommas for mommas. This bag will take mom and baby beyond birth since it easily doubles as a diaper bag, travel bag, or back-to-work pumping bag. The birth bag is equipped with a wet-dry zippered pocket and a matching changing pad.
While we recommend the Fully Prepared weekender bag, there are also two other options: Happy Medium and The Minimalist to suit your needs and budget.
Visit here to learn more.
2. Bold Palate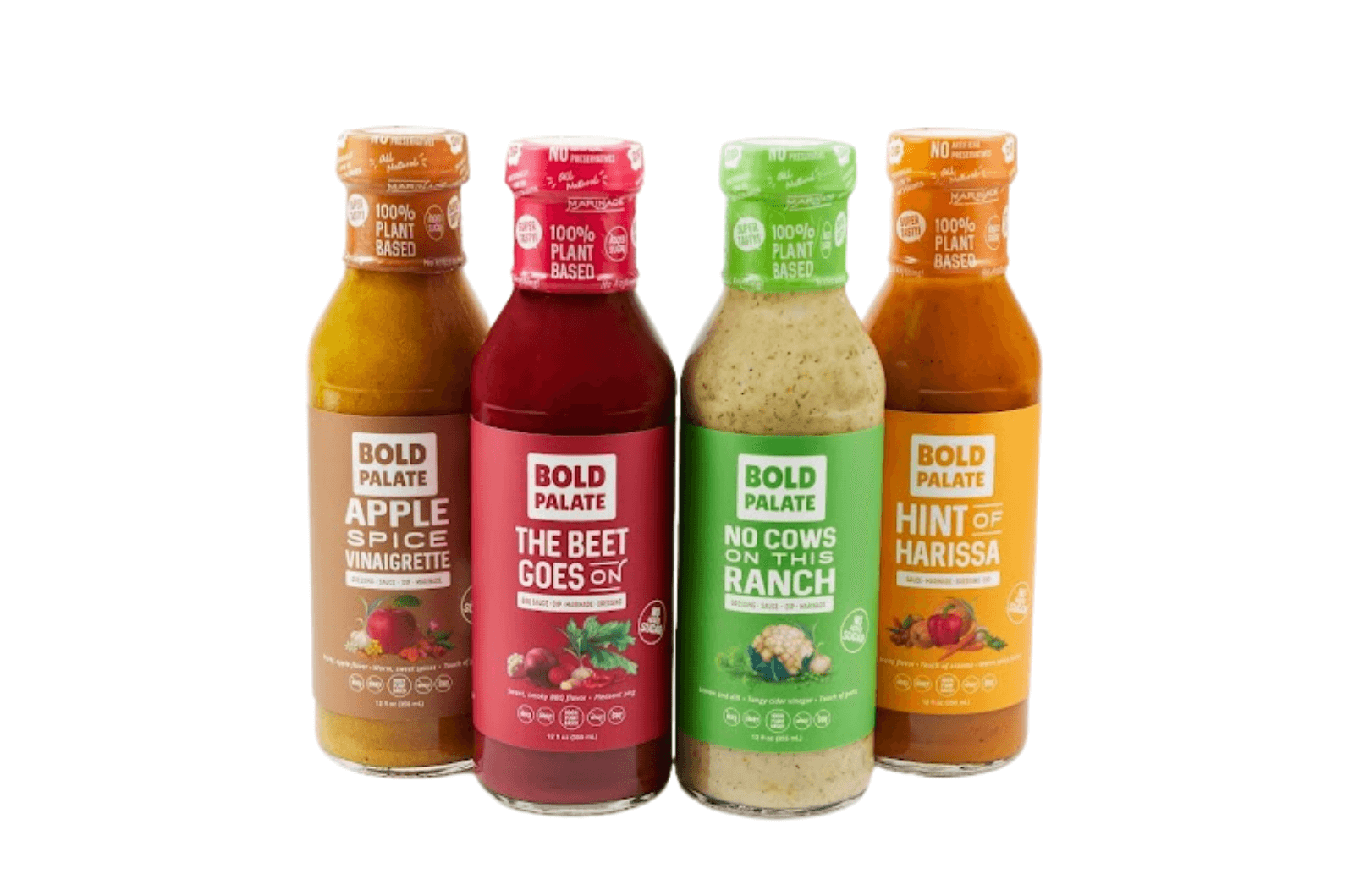 Price: $31.96
Does a mom in your life love to cook and try new recipes? Gift her a full selection of Bold Palate 100 percent plant-based dressings and sauces that can serve as a dressing, sauce, dip, or marinade. With fun names like the Beet Goes On and No Cows On This Ranch, she'll enjoy creating flavorful dishes with a not-so reckless abandon that contain:
✓ No soy
✓ Gluten-free
✓ No peanuts
✓ No added sugar
✓ No artificial sweeteners
✓ No artificial flavorings
✓ No artificial preservatives
✓ Are naturally low in fat and calories
These flavors are made with organic herbal teas, vegetable purées, non-GMO sunflower oil, apple cider vinegar, and tasty herbs and spices! The well-deserved mom in your life can feel confident knowing what she's putting in her body is as delicious as it is nutritious.
Visit here to learn more.
3. GIMME Beauty Dry Shampoo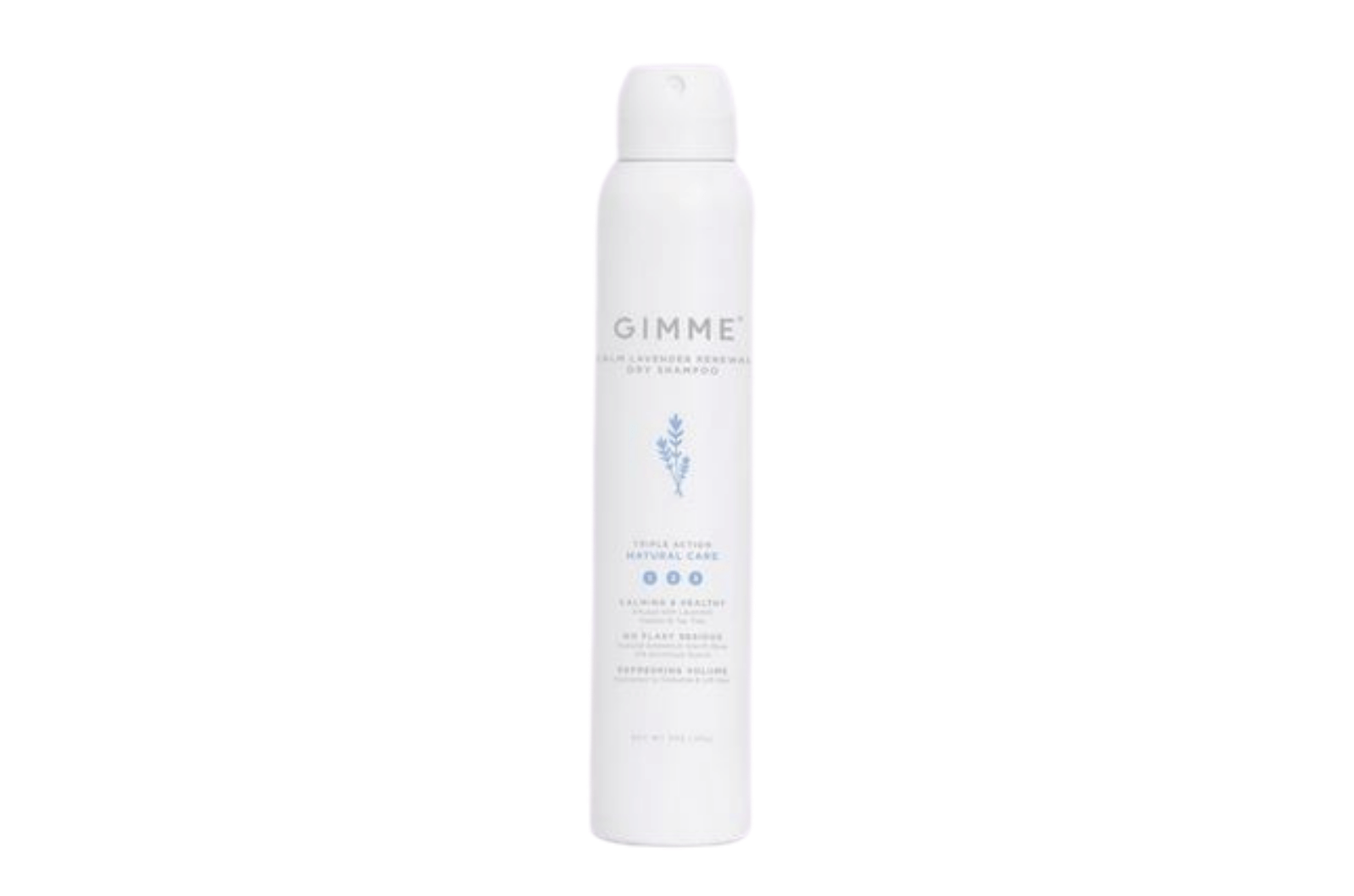 Price: $25.00
Moms are usually the busiest of people. So, let's get real – these quintessential multi-taskers don't have always have the time to shower and wash their hair as often as they'd like. On those well-intended bad hair days, dry shampoo is a mom's bestie.
Dry shampoos like GIMME Beauty's not only help to eliminate the oily texture of dirty hair but also help to strengthen it while providing sun protection with UV guard. Gift the mom in your life an easy way to pull her life together with a choice of three different scents — Coconut Beachy Revival, Lavender Calm Renewal, and Citrus Clarity.
Visit here to learn more.
4. Life Elements CBD Bath Bombs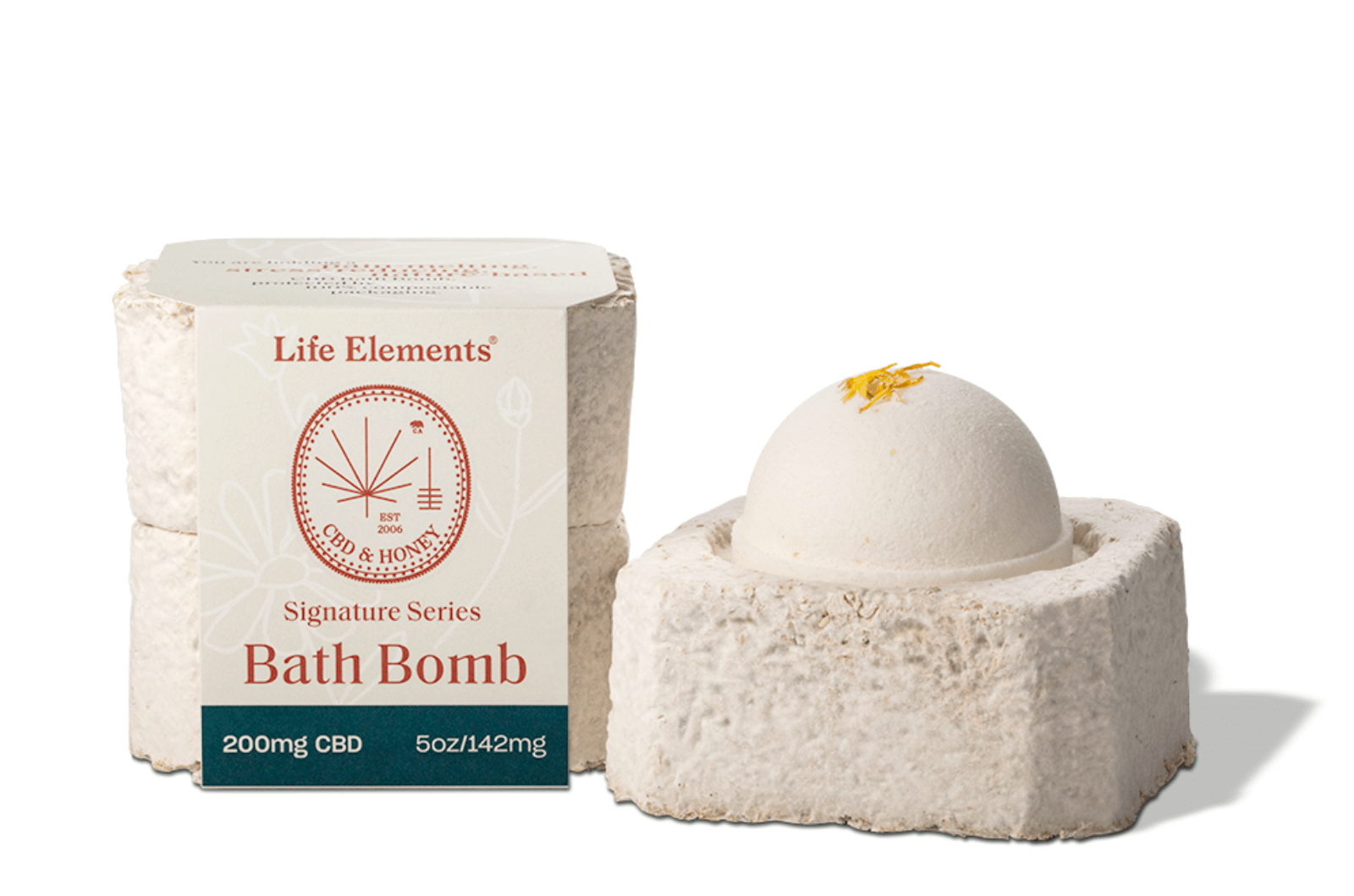 Price: $14.00
What mom wouldn't love a bathing escape, free of kids and colorful bath toys? Life Elements offers a new way to relax in the evenings when a sneak away from the rest of the family and some well-deserved me-time is calling. The Signature CBD Bath Bombs can address any pain, discomfort, or stress she's been feeling. These balls of bliss also feature zero-waste packaging that's entirely compostable.
Use discount code EARTH2022 for 20% off any purchase from 4/22/22 through 4/30/22. Cannot be combined with any other discounts or existing sales.
Visit here to learn more.
5. BlendJet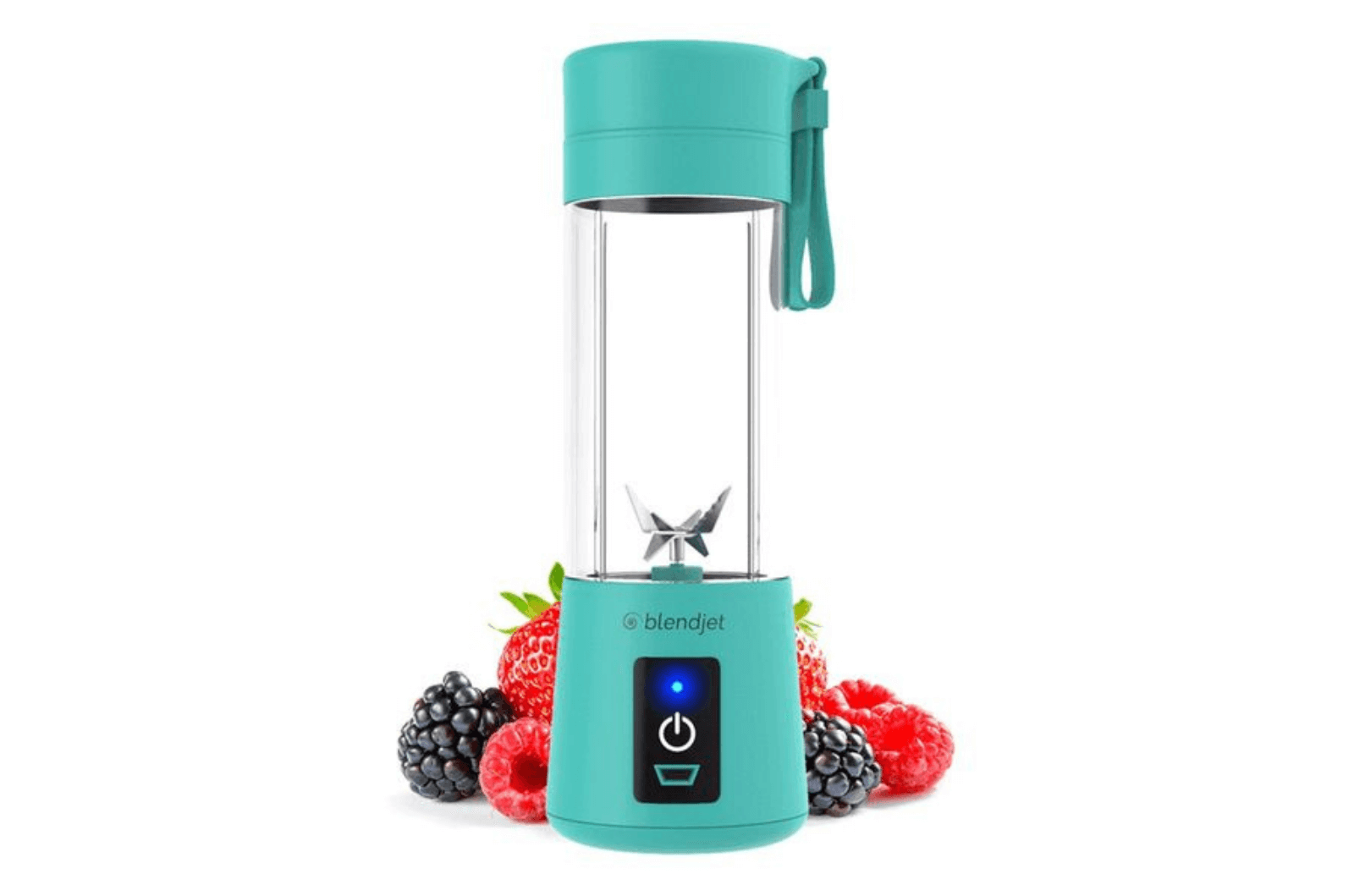 Price: $49.95
Can we just say, this is the perfect gift for a mom that's constantly on the go (and who isn't these days?). This cute, colorful, and compact blender boasts a powerful performance. BlendJet is lightweight and durable, which means it's easy to stash in your bag and sip to your heart's and health's content on your way to the gym, at soccer practice, or in the carpool line. This oh-so-cute blender isn't just a pretty face; it's also USB-rechargeable, self-cleaning, and water-resistant. Say what? All you have to do is add water and soap, hit blend, and this genie has your bottle prepped for another smoothie masterpiece.
Visit here to learn more.
6. Troomi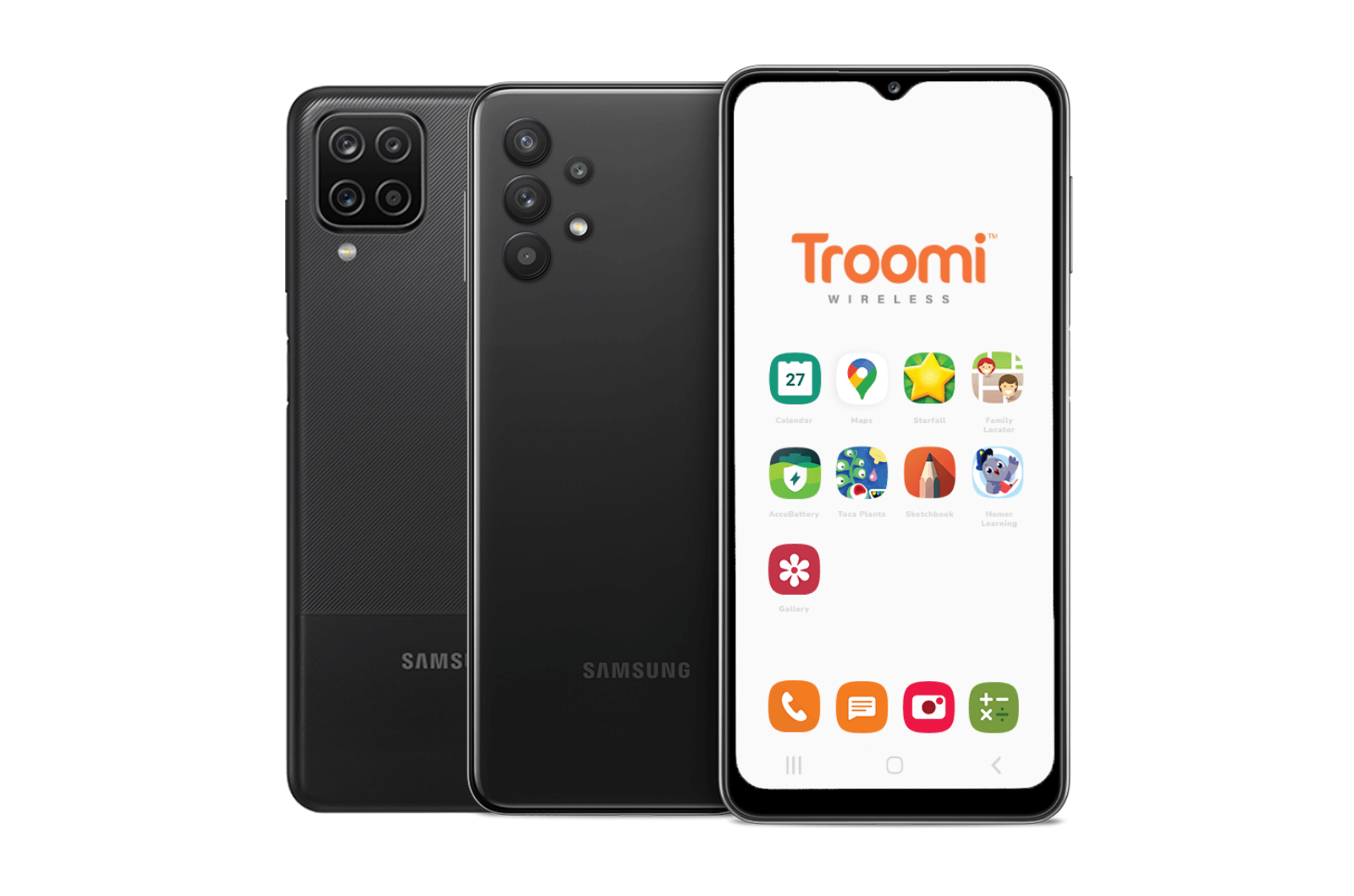 Price: $19.95 to $29.95 monthly
Today's parents face the difficult question of when is the right time to put a smartphone in their child's hands. Troomi offers a safe way to expose your child to just enough technology with protection from pornography, predators, social media, bullies, and so much more that could cause depression, anxiety, and stress. If you know a mom that's been struggling with how to approach screen time with her kids, consider gifting her a monthly Troomi plan.
Visit here to learn more.
Tap into what the mom in your life needs most. Wellness gifts can look different depending on the person, so do your best to personalize them to her wants and needs.