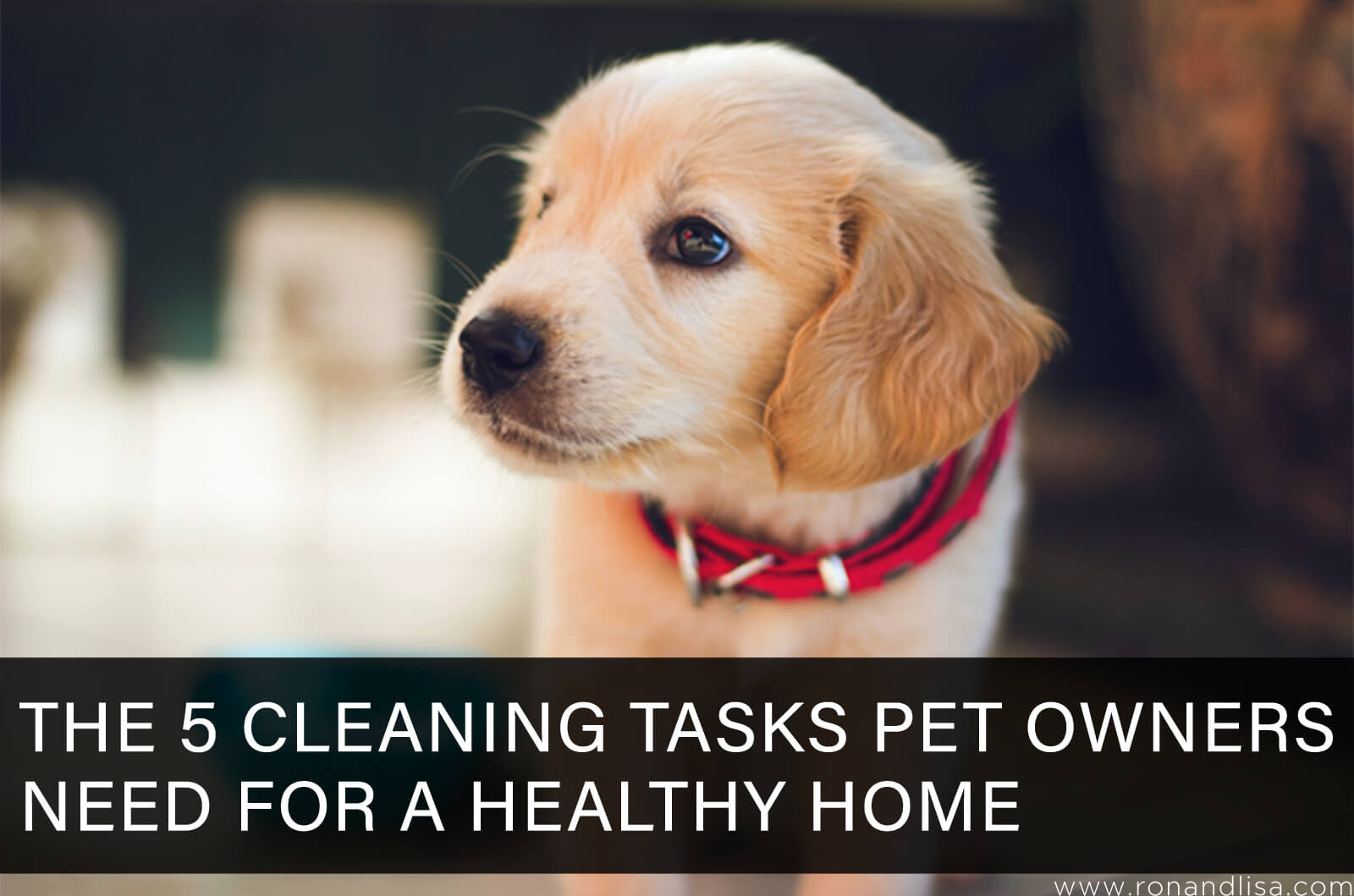 Having a pet is a joyful experience; one that will likely be cherished for many years to come. The demand for pets has exploded in recent times, as many people embark on the all-important quest to find their new fur friend. There's an abundance of joy that comes with caring for an animal, and most will reciprocate the love you give tenfold.
However, as enjoyable as pets are, they don't clean up after themselves. Don't despair. By using air filters, sprays, and other healthy solutions, there's a lot you can do to make cleaning up after your pet painless and easy.
Here are five cleaning tasks you'll need to implement to keep your home spotless after a pet joins your family.
1. Counter Molting
Pets can often leave dog hair and dander throughout your home, especially if they're molting. You can expect to do plenty of vacuuming in these circumstances. Of course, you should vacuum your home regularly even if you don't own a pet, but if you do this routinely on floors and furniture, you'll barely notice any pet hair left behind.
Additionally, many people have an HVAC system in their home for climate control which requires air filters. Central heating and cooling are useful when the weather is harsh, but if you have an animal that is molting, these filters can get clogged with pet hair. Therefore, you'll need to change the HVAC air filter every season, or every three months, according to the EPA's recommendations. You can purchase them in bulk to fit your unit's size requirements from Filterbuy. This company offers you the option to buy in bulk or place a reoccurring order. With hundreds of sizes and styles to choose from, Filterbuy can save you a lot of hard work, while still ensuring that you always have a supply of clean air filters on hand.
2. Grooming Your Pet
If your cat or dog is well-groomed, then it's likely that he or she won't track dirt or grime throughout your home. This is because, if their fur is untamed, it can get knotted, tangled, and matted which provides a perfect home for bacteria-infested dirt to get lodged in and distributed across your house. A clean pet is essential for a clean home.
Keep your furry companion looking spry by regular grooming. Use combs, brushes, gloves, and anything else you think will be useful for routine cleaning in between professional grooming treatments. After all, cats and dogs can get into everything; they're not supervised every moment.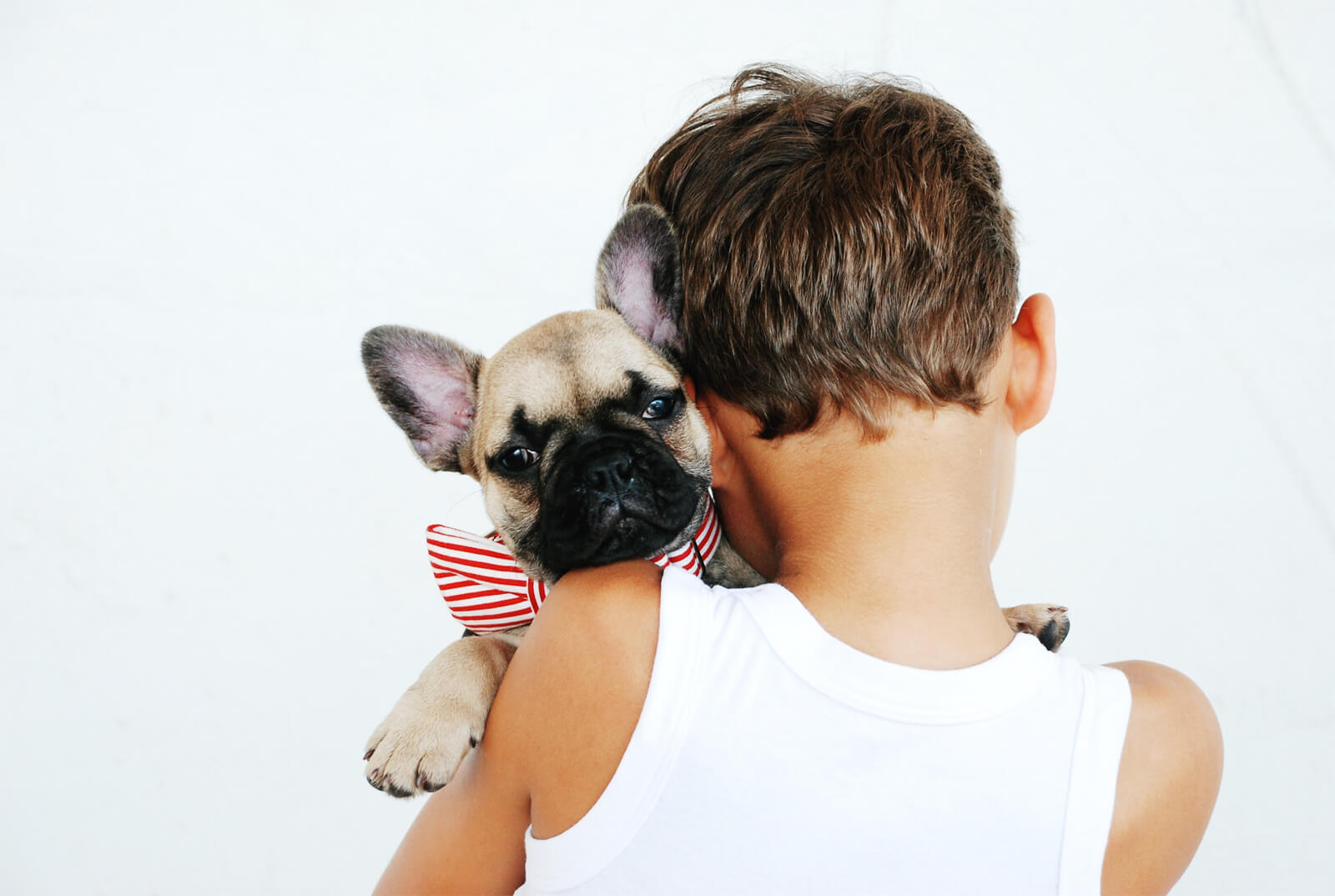 3. Place Messes in the Garbage
If you allow your pet to relieve themselves in your backyard, then be sure to clean up their mess promptly. Otherwise, your pet could go outdoors again and tread their waste back into the house. Besides being unhealthy and unsightly the stench could be unbearable for yourself or visitors that enter your home.
Recyclable plastic bags and litterboxes should be enough to help you combat these surprises. As soon as you see a mess, isolate it, bag it, and place it in the garbage. Clean the floor afterward with a cloth and spray too if an accident occurs indoors. While unpleasant, this comes with the responsibility of pet ownership, and ignoring pet waste in public spaces can come with fines if not handled properly.
4. Cleaning Your Pet's Feet
If your pet can tread in their mess, they can also tread in pretty much anything else on the bottom of their paws. If he or she ever leaves the house, then it's important to clean their feet before they come inside. Otherwise, they'll be trailing in mud, sand, pesticides, or dirt depending on where they've been.
Fill a bucket of warm water with a natural mild soap and place a small plastic jug in there. When needed, fill the jug and swirl your pet's feet in it. If you desire faster results, use a hose on a gentle setting to wash their feet well. Remember, cleaning your pet has never been more important, and a tidy pet will help keep your home tidy, too.
5. Clean Containers and Tanks
Pets come in all shapes and sizes, and some require cages or tanks. Hamsters, gerbils, fish, birds, and other smaller critters all require specific cleaning regimens. Cages and tanks need to be scrubbed thoroughly with the right precautions and nontoxic solutions to kill germs without harming the animal.
Food bowls also must routinely be cleaned, to prevent the stench of caked pet food from wafting through the entire home. Scrub the food bowl and rinse daily with warm, soapy water after each meal and clean the water bowls every day to avoid bacteria, algae, mold, fungi, and yeast. Look for stainless steel bowls versus plastic which can leach particles into your pet's food.
Having a pet is a truly rewarding experience. However, it's important not to lose sight of the other things in your life that are important, like a healthy home. By replacing filters and instilling adequate sanitization methods, your home will be a happy environment for you and your pet.