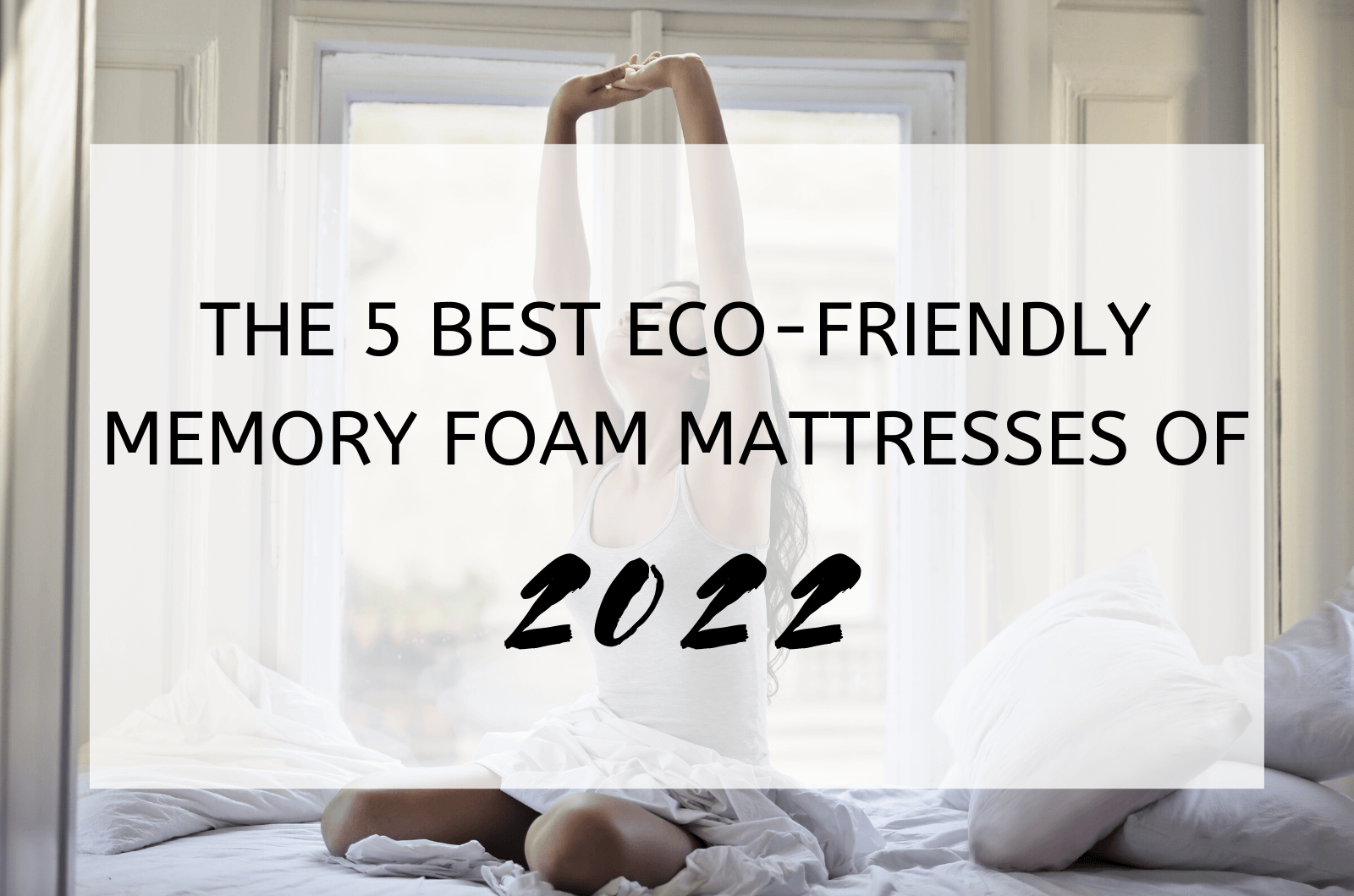 Are you seeking an eco-friendly memory foam mattress that will provide the most comfortable sleep? Here are some of the best choices of natural and organic memory memory foam mattresses to ease your restless sleep woes.
Quality sleep is essential for adults and children. A good mattress and comfortable bedding equate to a satisfactory night's sleep. Eco-friendly memory foam mattresses are a desirable and wise investment when seeking a superior bedding choice.
Sleep is a necessity that our bodies require to function optimally. A superior bed will offer the benefits of sleeping to reduce stress since optimal rest allows one to wake up feeling fresh, rejuvenated, and energized.
Memory foam mattresses have proven to be the most sought-after mattresses that allow overall back and pressure point support. There are several organic memory foam mattresses available from a variety of brands. These mattresses are mainly constructed of natural materials such as organic latex and cotton; unlike conventional mattresses which can contain a host of dangerous chemicals that can off-gas volatile organic compounds into the air you breathe.
Five of the best eco-friendly memory foam mattresses:
Touted as the world's only natural memory foam mattress, the allergy-friendly Essentia line of mattresses is comprised of non-toxic certified organic vegan technology made with Hevea milk (the milky white sap of the rubber tree) and essential oils like grapefruit seed, coneflower essence, and jasmine essence.
Essentia's patented Beyond Latex™ organic foam actively pulls heat away from the body & through the mattress, providing a cool sleep all night. The surface temperature of an Essentia mattress can sleep up to 7 degrees cooler than the internal body temperature. The patented latex eliminates pressure points while evenly distributing body weight which allows oxygen and blood to flow more freely. Essentia mattresses are constructed of 100% certified organic components including GOLS certified organic latex and GREENGUARD Certified adhesives.
Pros
Offers Beyond Organic® performance sleep
Offers EMF protection via their foam formula in some mattresses
Patented Beyond LatexTM organic foam technology and patented molding technology
Constructed in a GOLS and GOTS certified organic factory
20-year warranty
120-night trial
Sale: 20% off mattresses + 25% off Wholebody mattresses
Cons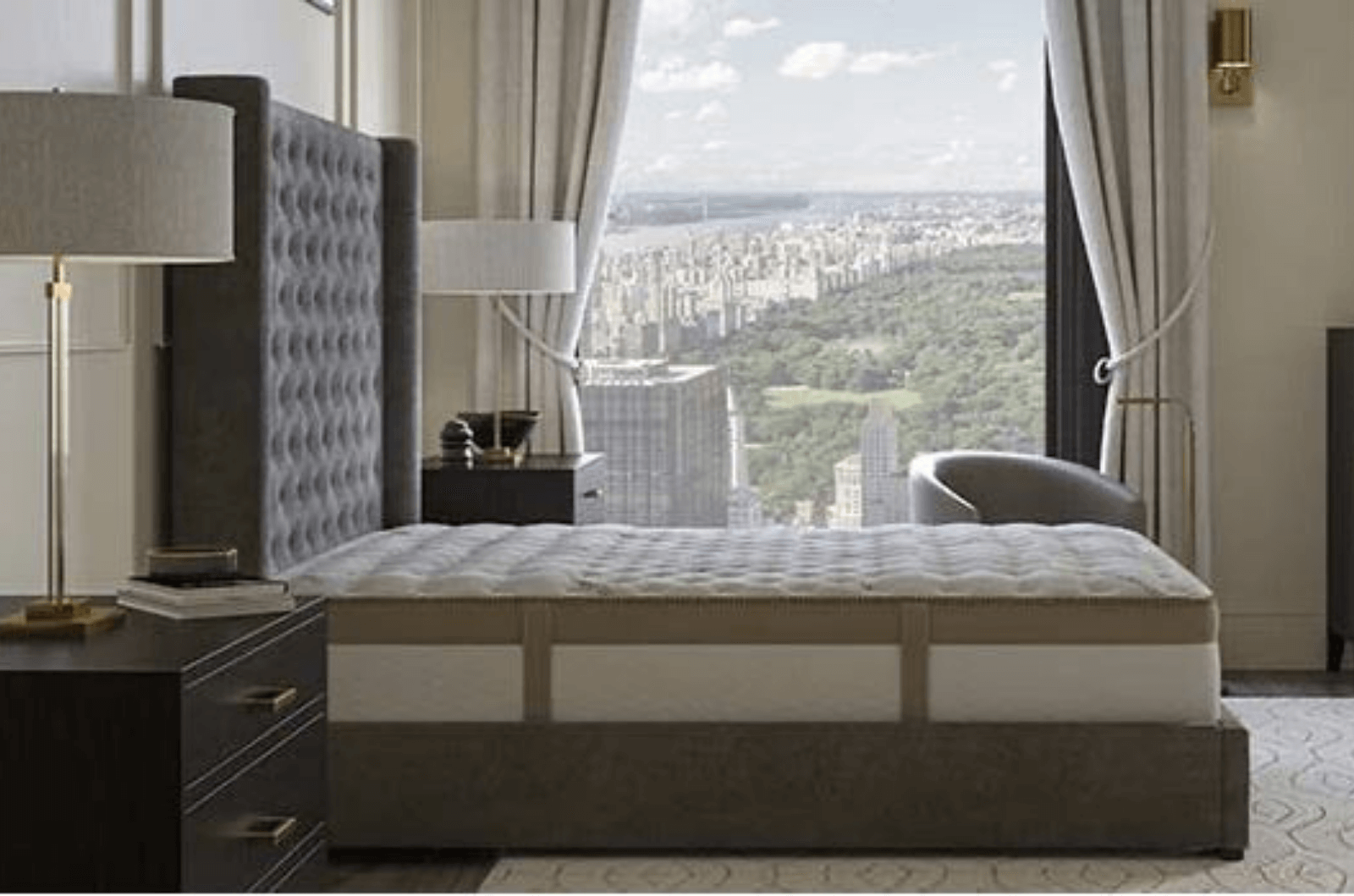 The Loom & Leaf is an excellent choice for anyone looking for an organic memory foam mattress. This medium-firm mattress fits all body sizes and sleeps positions. It is made of well-fitted form comfort layers enhanced with cool comfort gel to provide support. It's comprised of a hypoallergenic, antimicrobial certified organic cotton cover, nontoxic natural thistle flame barrier, and CertiPUR-US® certified foams.
The ultra-premium and heavy-duty construction help you to balance on the mattress. Also, the high-density foam contour offers stable support and relieves pressure. Back and side sleepers will appreciate the targeted support of the Loom and Leaf's memory foam material.
The firmness evenly distributes pressure points along the spine to keep aligned.
Pros
Fixed with breathable and hypoallergenic naturally cotton covers to provide more relaxed and excellent sleep
High-density cotton layers contour to provide support when sleeping
They are infused with gel foam to ensure you enjoy relaxed sleep and support your spine.
Durable
180-night trial
15-year warranty
Cons
Not suitable for those who prefer softer mattresses
Not ideal for people with less weight
Not a good choice for sleepers who don't like the foam feel
The PlushBeds Cool Bliss Luxury Foam Memory mattress is a luxurious, eco-friendly memory foam mattress. It is made from GOLS-certified, organically grown Dunlop latex and a GOTS-Certified organic cotton cover.
The patented gel memory foam offers excellent pressure relief and breathability.
The construction has five comfort layers consisting of organic latex foam giving it a medium-firm rating and making it an excellent choice for back and side sleepers alike. It's the first GreenGuard Gold Certified memory foam mattress with no chemical odors or off-gassing, helping it breathe naturally and maintain an excellent night's sleep.
Pros
It is CertiPUR® and GREENGUARD Gold certified
Patented GEL memory foam offers improved airflow, dissipating heat and moisture
100% natural latex foam
Handcrafted in a certified organic factory
100-night trial
25-year warranty
Cons
Not suitable for those who prefer softer mattresses
Not preferred for people with less weight
Not a good choice for sleepers who don't like the foam feel

The Sweet Night Dreamy S1 | Gel Memory Foam Mattress mattress offers three firmness levels; soft, medium, and firm. Offers optimal spinal support and pressure relief.
This mattress offers a cooling gel layer to transfer heat away from the body. Also has an option to add a Waterproof OEKO-TEX Certified Mattress Protector.
The ergonomic construction is designed to comfort and support the spine, neck, and other body muscles when sleeping. It also boasts motion isolation; perfect for sleepers who move a lot.
Pros
Affordable
Suitable for people with spinal cord problems

Eco-friendly memory foam which is CertiPUR-US certified, safe and healthy

Very comfortable for all sleeping positions
100-night trial
10-year warranty
Mother's Day Sale – 20% off Mattresses. Up to 45% off Everything Else.
Cons
Not suitable for those seeking organic latex or certified organic cotton cover
Not for those who don't prefer a cool sleep
Zoma Start provides the optimal sleep you need because it has contour gel memory foam that supports your body, relieves pain, and provides sound sleep. This mattress is ideal for hot spaces since it allows the cooling sensation to combat the heat.
Zoma Start has layers fitted with comfortable and enhanced designs that focus on relieving pain and stiffness while promoting all healthy sleeping postures.
Pros
Zoma Start provides support and comfort due to its contouring gel foam mattress
It has a great bouncy feel to support the spine, perfect for spring coil lovers
Best for all sleeping postures
Excellent choice for hot sleepers
It has three layers, 1inch gel memory foam for comfort, 8 inches of support foam to avoid sinkage, and 1inch, for adaptive support
Cons
Only for hot sleepers
They are expensive
Investing in an organic memory foam mattress will allow you to enjoy the sound rest you deserve each night. This will ensure you and your family have a healthy home by designing your bedroom with wellness in mind.
If you experience back pain, opting for a natural memory foam mattress will help to relieve the pain. A good night's sleep provides a well-deserved reward after a busy day. Choose the best foam mattress to fit your budget and enjoy years of restful sleep with a quality mattress.
Disclaimer: *This post contains affiliate links for your shopping convenience. You still pay the same price but we might earn a small commission. Thank you for supporting the brands we love and trust.