A 6 Month Supply of Earth Friendly Cleaning Products to…
Safeguard Your Home for the Holidays Sweepstakes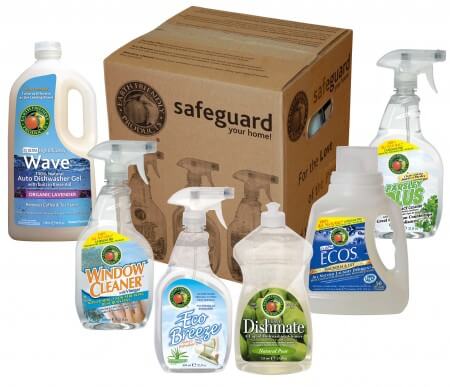 ENTER TO WIN!
Four (4) Safeguard Your Home Cleaning Kits!

Valued at $127.80!!
Would you like to WIN a Six (6) Month Supply of Earth Friendly Cleaning Products to Safeguard Your Home?  The holidays are right around the corner.  We all want to spruce up our homes for the upcoming festivities with family and friends. However, in the effort to make our homes look good, many people often overlook what toxins, fragrances and dangerous chemicals they could be exposing themselves and their loved ones to.  Hold on to your reindeers because we are making it easy for you!  One lucky winner will receive four (4) Safeguard Your Home Cleaning Kits chock-full of our favorite brand of cleaning products from Earth Friendly!   If you aren't familiar with Earth friendly's line of over 60 household products & Natural Pet Care Line of 16 items, then you'll want to know that, although they are family owned and operated, they've earned a plethora of bragging rights.  They have been chosen as one of the "Best line of cruelty-free household products from PETA (2007)."  In addition, Earth Friendly is the:
FIRST To eliminate 1,4 Dioxane, a carcinogen, from all products.
FIRST To stop use of salts in all cleaners, an action necessary to protect water supplies.
FIRST To eliminate Formaldehyde, a pernicious toxin.
FIRST / ONLY To introduce a patented neutral pH automatic dishwashing product, WAVE® Gel.
TOP SELLING Green Laundry product worldwide, ECOS® laundry detergent.
ONLY Green manufacturer with plants strategically located in 5 regions.
FIRST To generate more than 50% of our plant electrical needs by using solar panels.
FIRST In sustainability.
ONLY Green primary manufacturing company.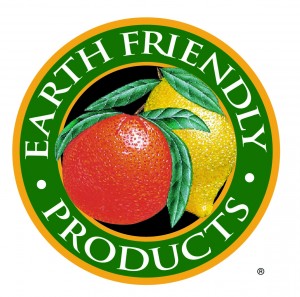 WIN (3) three of each of the following products:
 100% natural Wave Machine Dishwash Gel in Organic   Lavender 
 Window Cleaner with Vinegar
 Eco Breeze  Fabric Refresher in Lemongrass 
 Ultra Dishmate in Natural Pear
 Ecos Laundry Detergent 50 oz  in Magnolia & Lily 
 Parsley Plus All Purpose Cleaner
(ARV $127.80) (Learn More…)
How to Enter:
For every action below that you complete, you receive a specific number of entries. Click each individual action to enter yourself. For actions you have done in the past (i.e. you already follow Earth Friendly @EFPClean or @RonandLisa on Twitter) just click directly on 'I did this'. The eligibility of the winner will be verified by The Healthy Home Dream Team™.
There is no mandatory entry. Each action will earn different numbers of entries into the contest. You may tweet or share on your Facebook wall for an entry once per day. All other actions will only be counted once. You must be 18 or older with a US address to win (sorry international readers). Contest ends 12/7/11 at 12:01am PST. Click here for complete terms and conditions.