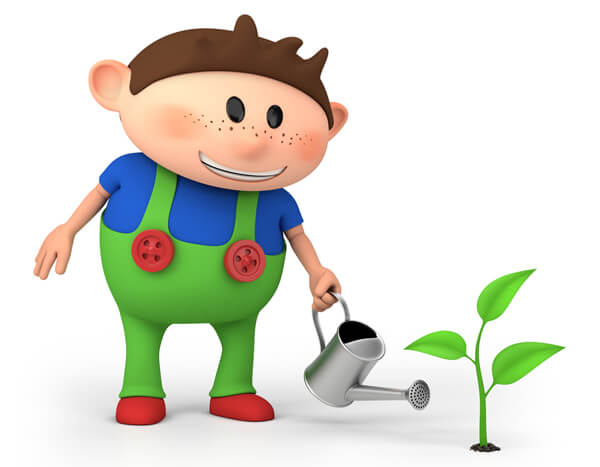 While many of you are celebrating the 4th of July holiday with picnics or fireworks, others may seek rest and relaxation in the form of gardening. There is no reason you can't add a splash of green this weekend to your red, white and blue.  In a prior post, we shared 5 Reasons to Create a Vertical Garden.  Otherwise referred to as living walls or green facades, our guest blogger and landscape designer, Rama Nayeri, shares her 5 Tips for Vertical Gardening using Woolly Pockets.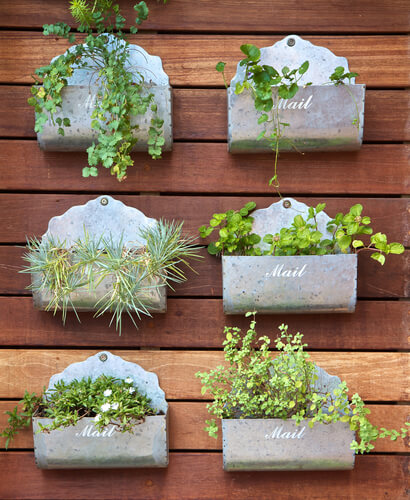 Measure the area that you wish to utilize to determine how many Woolly Pockets you will need:  For example, at the Green Bliss café, the interior designer determined that 12 Wally one-pockets would fit snug on the wall they were intending to garden up.
Install all of the Woolly Pockets prior to planting. This gives you a great sense of how much space you have to plant; thus, making the planting process much easier.
Choose your plants carefully:  Be sure to do your homework as to the type of plant that you wish to use.  This will ensure that the Woolly Pocket has enough room for growth.  If you are installing them indoors, then choose plants that are indoor appropriate.  Remember, you are not limited to the same plant or design.  Each system can be as unique as your individual taste.
Use a good potting soil.  Having good potting soil will ensure the growth and health of your plants; hence, allowing greater success for your vertical garden.
Water weekly.  Container gardens, whether they are vertical or free standing, dry out faster and therefore will need to be watered at least once a week to ensure sufficient plant growth.
Related Article:
An Introduction to Xeriscaping: 7 Simple Principles
Green Thumb: 5 Reasons to Create a Vertical Garden
Seaweed: Great for Gardens, Not Just Sushi
Don't Kill the Love Fern! 4 Tips to Save Your Yard & Garden Plants
Save Money with 5 Eco-Friendly Landscape Tips for Your Home
How to Root Basil in Water and Bring Bees to Your Garden
7 MYTHS of Having & Maintaining a Green Lawn
How to Grow Your Own Culinary Herbs Inside or Out!
Whether your goal is creating an aesthetic piece of living art work, producing clean air or shade, or growing decorative or edible greens – we hope your vertical garden brings you much joy and that your planting efforts create positive seeds of change!  Enjoy this great infographic to help get you started with vertical gardening project today!
Guest blogger, Rama Nayeri specializes in California native/drought tolerant landscape designs that reduce your water bill, while increasing your property value. Visit her Website or Blog for additional information.