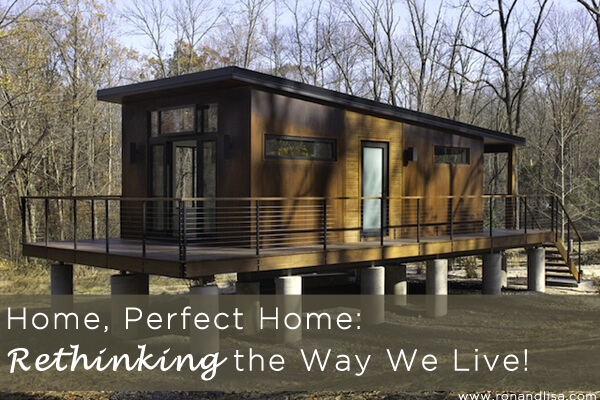 Is there such thing as the perfect home in terms of health; a home designed and manufactured to be the country's healthiest, most affordable, aesthetically pleasing and most sustainable living space? pH Living™ CEO, Douglas Busch, and his team think so.  They've built the first "Living Sanctuary" which is laying the ground work that may very well change the way we view building – in terms of both our living and working environments – forever.  While the green building industry has reshaped the way we think of construction in terms of efficiency, it has simultaneously been criticized for its lack of emphasis on indoor air quality and ultimate health of the occupants. But, that is about to change.
Introducing the pH Living™ Sanctuary; a factory-built cottage home and test unit located in Quakertown, Pennsylvania.  This healthy home has been certified to adhere to the Healthy Home Standard for Conventional Construction developed by the Institute for building Biology and Ecology (IBE).  Watch Doug and his team as they lead us on a tour of their most innovative design/build product to date.
The IBE standard gives prescriptive instructions on building a healthy home while simultaneously requiring post-construction testing to verify that the goals have been achieved. The verification assessment is carried out by an independent IBE certified assessor using certified laboratories. The standard has very stringent limits for Volatile Organic Compounds (VOCs), formaldehyde, mold, carbon dioxide, radon, relative humidity, AC magnetic and electric fields (e.g. electromagnetic fields or EMF's), communications radiation, radioactivity and potable water quality.
Malibu, California-based pH Living™ is an architecture and design-build group led by Doug Busch a well-known, large-format photographer, inventor, teacher and thirty-year designer and homebuilder. pH Living™ was started to address the growing awareness among environmentally conscious people that the toxic materials in their homes have a profound influence on their health. In fact, you can take their online survey to discover if you may have MCS (multiple chemical sensitivities). Today, our homes can either contribute to, or help resolve conditions such as allergies, asthma, immune disorders, cancer, sensitivity to chemicals and sensitivity to man-made electrical radiations; depending on the construction and choices of materials utilized. Green/sustainable homes typically do not address the issue of occupant health and, in some cases, actually create health problems in the occupants.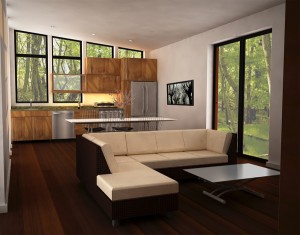 pH Living™ offers a variety of services to fit your budget including healthy room renovations, full home makeovers and new design and construction.  New construction includes healthy emergency housing, small cottages, single family and multi-family, multi-generational houses and commercial structures. The structures can be customized as needed, for example, be off-the-grid or have rainwater collection.  Factory prefabrication is employed to provide controlled raw materials storage and a more closely controlled construction process with a better ability to closely inspect the process and the final house. You'll change the way you think of prefab and truly have to see it to believe it!  View the photo gallery HERE.
Depending on interior and exterior finishes, a pH Living™ home starts at $150 per square foot for homes over 1200 square feet.  The Sanctuary is a 380 square-foot prototype that is set up for potential home purchasers to test.  Visit pH Living™  or visit their blog. You can also call them directly at 310.457.5477 for more information on their services.  While pH stands for the ultimate indicator of balance, pH Living™ signifies the pursuit for pure health, pure harmony and a pure home. Treat yourself to an escape by scheduling a visit to stay in the cottage and experience first hand how good it feels.  Proof, in this case, is in the sleeping and breathing!