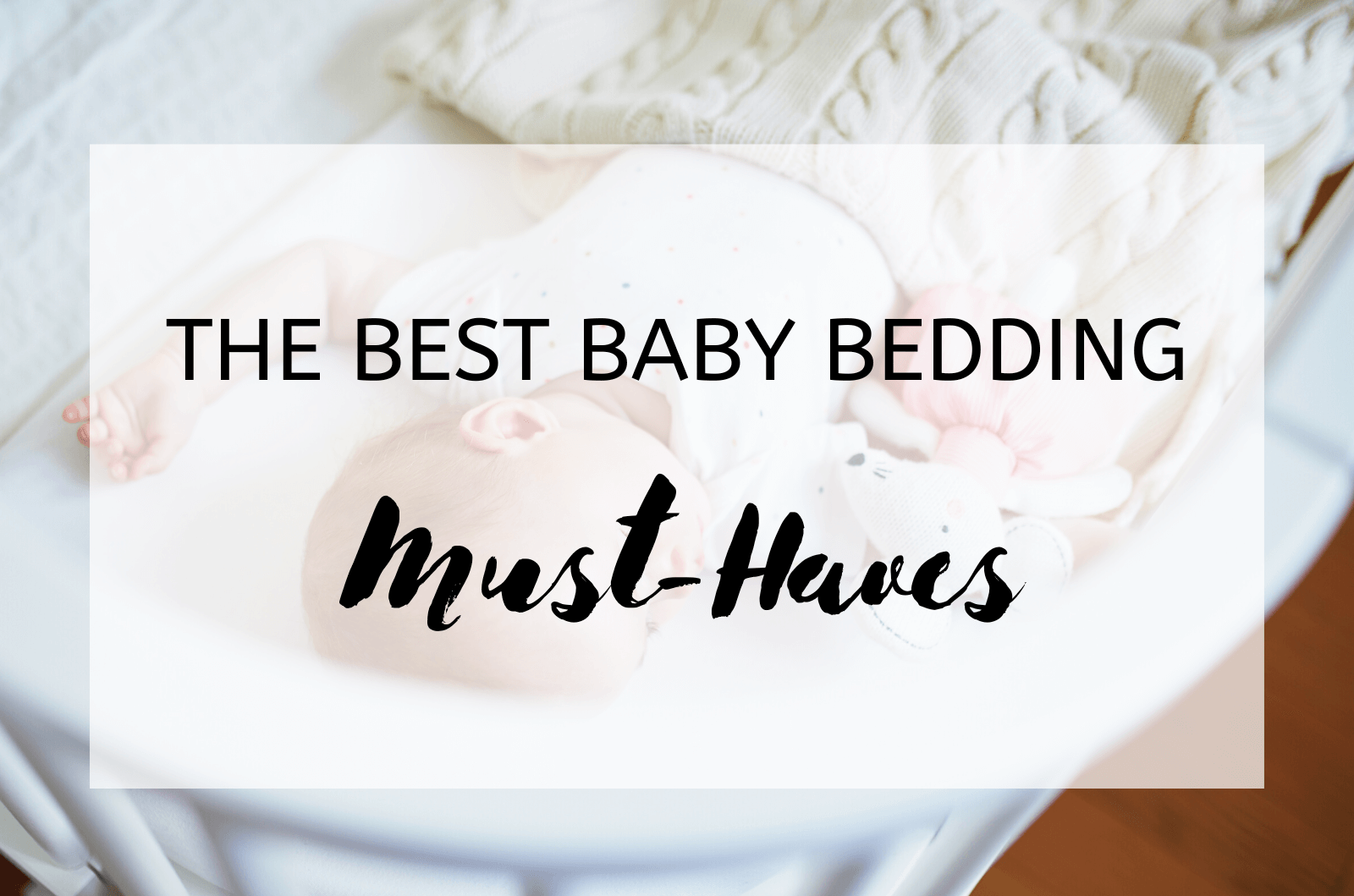 One of the best feelings parents experience is holding their bundle of joy after carrying him or her in the womb for nine long months. Admiring your baby and knowing that they will spend a huge part of their life with you can create intense feelings of love and joy.
The first few months include massive amounts of sleep for little ones and often he or she will sleep in your bed with you. However, the baby will need to leave their parent's bed and move into their own crib as they grow older.
A baby's comfort throughout the night should also be parents' top priority. How do you get your baby to sleep through the night? By ensuring he or she sleeps on the best bedding. Below are some of the best baby bedding must-haves you can use in your child's crib so they have the best advantage in life by sleeping on the healthiest materials..

It's essential to check how your child's bedding is made. Quality bedding will enhance proper sleeping patterns. Perfectly fitting bedding leaves a smooth surface for your child to lie on. The Naturepedic Organic Waterproof Mattress Protector Pad is excellent for children who may wet the bed from time to time during the night.
The pad fits perfectly according to the mattress size and also keeps the mattress free from accidents and stains. The Naturepedic Organic Waterproof Mattress Protector Pad also promotes dry sleep, ensuring your child sleeps longer at night. It is also an excellent choice for bedding as it contains no harmful chemicals that could trigger an allergic response.

There are mattresses made of overly toxic materials that make it difficult for your child to sleep comfortably at night. But, the Naturepedic Organic Breathable Crib Mattress Cover ensures proper breathing when the child is asleep, enhancing the child's safety. This is especially true when the baby is sleeping alone.
In addition to improved airflow, the Naturepedic Organic Breathable Crib Mattress Cover is waterproof. You are certain that the mattress will remain dry whenever the baby wets or different liquid spills on the mattress. The covers will also perfectly fit on sizes 27 1/2″ x 51 7/8″ x 6″ mattresses.

With so many baby bedding brands available today, you may wonder. What is the best brand of baby crib sheets is best? One thing to consider is a sheet that will help your baby sleep securely.
The Naturepedic Fitted 3 Pack of Crib Sheets consist 100% certified organic cotton, making it durable and perfectly fits on a 28″ x 52″ x 6″ crib size. In addition, you do not have to worry about constant cleaning should your little one wet the bed. The Naturepedic Organic Cotton Crib Fitted Sheets can be machine washed and dried.

When shopping for baby bedding, it is essential to look for something you can easily clean. This is possible when you're able to remove the bedding and easy to wash and attach it back on the baby's mattress.
The Naturepedic Organic Waterproof Baby Crib Mattress Pad protects the baby's mattress from dirt and spills and is also removable and can be machine washed any time you need. It offers a complete dry sleep for your baby throughout the night as it's made of waterproof organic cotton.

Your child deserves to lay their head down comfortably to ensure they sleep throughout the night. This is only possible with a good organic pillow. The Naturepedic Organic Cotton PLA Pillow made of fiber is essential for a child because of the support it offers both the head and the neck.
The Naturepedic Organic Cotton PLA Pillow is also free of chemicals and other foul-smelling substances that could adversely affect your child while they sleep. The pillows are made in the USA and are always available upon order for purchase.
Read more about best organic throw pillows

Babies turn over on their beds occasionally, and sometimes, they cover themselves completely, limiting proper airflow. The situation could get worse with toxic materials used in their crib.
The Naturepedic Breathable Ultra Organic Crib Mattress Cover has a 3D airflow allowing comfortable sleep for your baby, with no strain while breathing. Suppose your child suffers from allergic reactions such as eczema when triggered. In this case, you can rest assured that the Naturepedic Breathable Ultra Organic Crib Mattress Cover is allergen-free and will not irritate your child's skin or cause other allergies.

This two stage baby crib mattress boasts a firmer side for infants and a medium-firm side for growing toddlers. It contains no toxic flame retardants and is safe for baby. The "Breathe Thru" organic cotton mattress pad has a 3D mesh surface, allowing the baby to breathe while face down, reducing overheating. Breathable surface can be removed and washed. It's proudly made in the USA by skilled Amish craftsman. It comes with a limited lifetime warranty and contains a gel memory foam and organic cotton fabric with waterproofing.
Having a baby means putting them to sleep numerous times, regardless of whether it is day or night. Children will sleep longer or for very short periods depending on the type of bedding you provide for them. Toxic materials and low-quality bedding will keep them awake longer than they sleep.
There are also allergic reactions to consider, especially if their skin or respiratory systems react with the type of bedding material you have for them.
The mentioned examples are some of the best bedding you can invest in for your baby's crib. It's not just about comfort and how long they sleep, organic bedding also helps to promote healthy sleeping patterns for your child.